It's the last Pro-Tips post of the year (and we sure hope your New Year's resolution isn't to procrastinate less), so check out these links and party like it's 1999 the end of 2017 OH GOD FINALLY THANK YOU.
Book Related Things
Brendan Kiely's upcoming YA novel, Tradition, aims to teach boys about privilege, consent, and rape culture. *adds to TBR immediately*
Robin Benway unknowingly used a problematic phrase in her YA novel Far from the Tree, and her response to being called out for it was perfect. Authors/white people, take note!
Snag these book deals while you still can!
A Court of Thorns and Roses by Sarah J. Maas (review)
The Maze Runner by James Dashner (review)
Midnight at the Electric by Jodi Lynn Anderson (review)
Red Rising by Pierce Brown (review)
FYA collects a small percentage of sales from these affiliate links. Thanks for your support!
YA Onscreen Things
ICYMI: This week's YA Onscreen features the underwhelming Overboard trailer, the cultural impact of Black Panther, and more.
Clarke and Bellamy reunite in season 5 of The 100. (Can I get an amen trailer?) Celebrate with some FYA merch!
V. important criticism of The Crown: NOT. ENOUGH. CORGIS.
Social Media Things
Angie Thomas livetweets Get Out.
Congratulations, you just got engaged! Who's the first person you text with the good news? Sarah Michelle Gellar, of course!
Check out the menu for Mindy Kaling's You've Got Mail-themed holiday dinner. Not only does it sound amazing, but it makes the similarities between the names Katherine Kaling and Kathleen Kelly seem a little less coincidental.
Miscellaneous Things
This week in Hot Messes on the Internet, the New York Times wonders whether having sensitivity readers in kidlit is akin to censorship. (Hint: it's not.) Dhonielle Clayton responded with the suggestion of exploring privilege and the way marginalized communities are actually censored by the publishing industry, and then Joyce Carol Oates decided to remind us of what that privilege looks like. (Every word in this sentence links to a different clapback — enjoy!)
And Oates's response?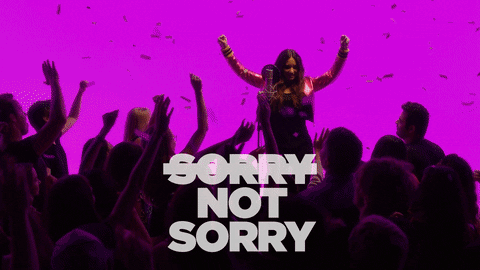 UGH.
Actual YAs can read away their late fees in L.A. County libraries.
A woman's packages kept getting stolen, so she filled Amazon boxes with cat litter for the thieves to steal instead. I'll just leave this quote here:
Five different packages containing Wood's cat's sick poops, were stolen, replacing the smell of diarrhea in her house to the smell of sweet poetic justice. Let's all just do a slow clap for Cameo Wood who made the best out of a really sh*tty situation.
The English language is so punny.
That's all for this week year. Share your thoughts or any news we missed in the comments below!