BOOK REPORT for All the Little Bones (Circus Hearts #1) by Ellie Marney
Cover Story: Ornate
BFF Charm: Yay
Swoonworthy Scale: 9
Talky Talk: Sweet But Short
Bonus Factor: The Circus
Factor: Series Starter
Relationship Status: In It For The Long Haul
Trigger Warning: There are scenes of attempted abuse and the literal nightmare aftermath in All the Little Bones that might be triggering for some readers.
Cover Story: Ornate
This cover is very pretty, and the flourishes walk the line between too much and just enough. I also dig the heart motif at the top; it reminds me of an old-timey lock. I don't love the way the series title gets more emphasis than the actual title of the book, however. It just makes me confused.
The Deal:
Saoirse "Sorsha" Neary has lived nearly her entire life amongst the performers and crew of McNally's, a circus troupe in the north of Australia. Until, that is, an incident causes Sorsha to go on the run, accompanied by Colm Mackay, a strongman. They head south, to Klatsch's Karnival, where they must learn to fit in and do their part while also keeping their heads down and out of the notice of the police.
BFF Charm: Let Me Love You
Sorsha's been through an ordeal, and my heart went out to her from the moment we "met." I wanted to give her a giant hug and do my best to help her through the situation. If we became best friends in the process, all the better for it.
Swoonworthy Scale: 9
With every (heh) Marney book I read, I'm impressed all over again at her ability to write such amazing and realistic chemistry. It's all butterflies and warmth low in the belly and melting into each others' touch and fireworks and it's just brilliant. It never quite reaches NSFW territory, but that's not a complaint; it's seriously hot nevertheless. All that to say: the swoon in All the Little Bones does not disappoint.
Talky Talk: Sweet But Short
Once again, Marney takes readers on an adventure into contemporary Australian life with an unusual twist. Her characters are realistic and human, and I quickly found myself putting myself in their shoes, regardless of our differences (which are many).
But at only 179 pages, All the Little Bones is a quick read—almost more like a novella—and I was left wanting more. The climax comes quickly and the resolution even more so. Although I was never not entertained by the story, I wanted to be immersed more in the story, and for longer, than I was.
Bonus Factor: The Circus
I've long been fascinated by circus culture, and All the Little Bones gives a fun glimpse into the inner workings of one such troupe. And thanks to the fact that Sorsha is an aerialist (i.e., a trapeze/tightrope artist), I couldn't help but picture Anne Wheeler. (The fact that Sorsha is described as a pale redhead doesn't matter.) (I just love The Greatest Showman so much.)
Factor: Series Starter
All the Little Bones is the first in a three-book series, but I think all three books have different main characters while taking place in chronological order and in the same circus. (I'm assuming this from reading the synopsis of the second book.) You won't have to wait long to read all three, however; Marney's self-published the books and they'll all be available (via the Kindle Store) before the end of the year.
Relationship Status: In It For The Long Haul
You had me at circus, Book, and kept me with the swoon. You can bet I'll be sticking around for quite some time. Even when we pack up the show and move to the next town.
Literary Matchmaking: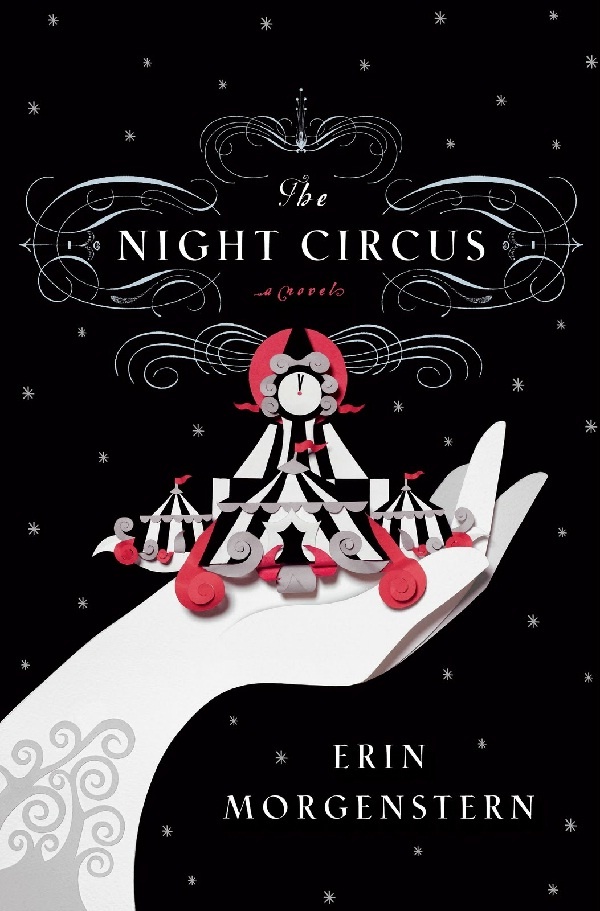 ● For another suspenseful story set in a circus, also featuring a main character who's a tightrope artist, try Gwenda Bond's Girl on a Wire.
● If you're still not circused-out, please do yourself the favor of reading The Night Circus by Erin Morgenstern.
● And if you want more of Ellie Marney's delicious swoon, check out her Every series, starting with Every Breath.

FTC Full Disclosure: I received a copy of this book from the author 'cause she's awesome like that, but got neither a private dance party with Tom Hiddleston nor money in exchange for this review. All the Little Bones is available now.