2014, it's been a slice.* But you're literally, like, so yesterday. So let's turn our attention to all the books that FYA HQ is looking forward to in 2015!
And I do mean ALL THE BOOKS: standalones and series starters today; sequels and follow-ups tomorrow, for our biggest Most Anticipated lists yet! (Sorry and you're welcome, TBR piles.)
* Well. In terms of actual books, anyway. A lot of other things can GTFO.
Note: This post contains affiliate links. Learn more about our affiliate policy here.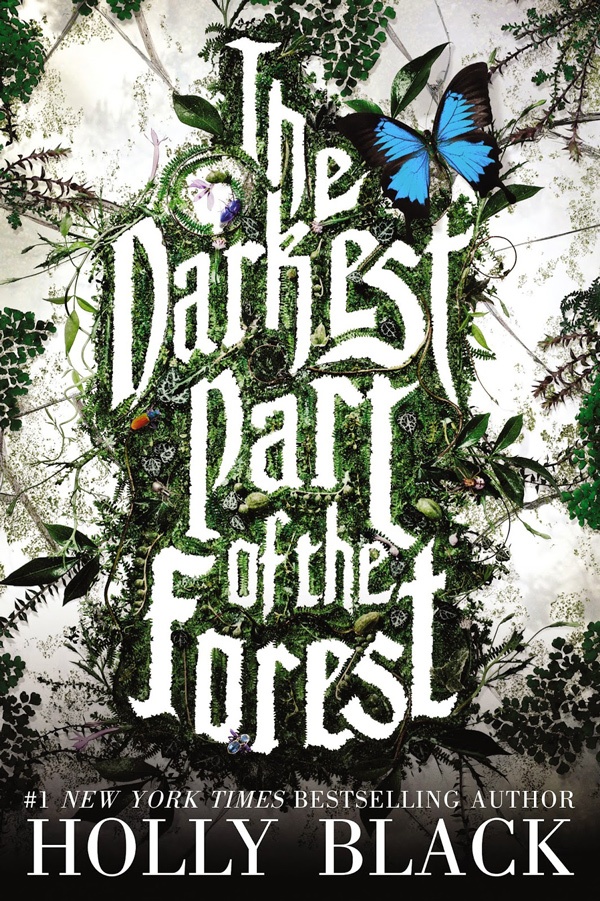 Title: The Darkest Part of the Forest
Author: Holly Black
Publication Date: 2015 January 13
Official Blurb:
Children can have a cruel, absolute sense of justice. Children can kill a monster and feel quite proud of themselves. A girl can look at her brother and believe they're destined to be a knight and a bard who battle evil. She can believe she's found the thing she's been made for.


Hazel lives with her brother, Ben, in the strange town of Fairfold where humans and fae exist side by side. The faeries' seemingly harmless magic attracts tourists, but Hazel knows how dangerous they can be, and she knows how to stop them. Or she did, once.


At the center of it all, there is a glass coffin in the woods. It rests right on the ground and in it sleeps a boy with horns on his head and ears as pointed as knives. Hazel and Ben were both in love with him as children. The boy has slept there for generations, never waking.


Until one day, he does…


As the world turns upside down, Hazel tries to remember her years pretending to be a knight. But swept up in new love, shifting loyalties, and the fresh sting of betrayal, will it be enough?
Why I'm Excited:
Guys, the fact that I'm excited about a fairy book should tell you just how highly I esteem Holly Black as an author. Because I am excited. About a fairy book. In other news, THE APOCALYPSE IS NIGH. -Sarah
Title: I Was Here
Author: Gayle Forman
Publication Date: 2015 January 27
Official Blurb:
Cody and Meg were inseparable.
Two peas in a pod.
Until… they weren't anymore.


When her best friend Meg drinks a bottle of industrial-strength cleaner alone in a motel room, Cody is understandably shocked and devastated. She and Meg shared everything—so how was there no warning? But when Cody travels to Meg's college town to pack up the belongings left behind, she discovers that there's a lot that Meg never told her. About her old roommates, the sort of people Cody never would have met in her dead-end small town in Washington. About Ben McAllister, the boy with a guitar and a sneer, who broke Meg's heart. And about an encrypted computer file that Cody can't open—until she does, and suddenly everything Cody thought she knew about her best friend's death gets thrown into question.


I Was Here is Gayle Forman at her finest, a taut, emotional, and ultimately redemptive story about redefining the meaning of family and finding a way to move forward even in the face of unspeakable loss.
Why I'm Excited:
How many times will Gayle Forman make us cry? How dreamy and mysterious will the love interest be? You hardly have to know anything about the book, other than the author, to know the answers to those questions. Luckily, we don't have to wait too much longer to find out. -Jennie
Title: I'll Meet You There
Author: Heather Demetrios
Publication Date: 2015 February 03
Official Blurb:
If seventeen-year-old Skylar Evans were a typical Creek View girl, her future would involve a double-wide trailer, a baby on her hip, and the graveyard shift at Taco Bell. But after graduation, the only thing standing between straightedge Skylar and art school are three minimum-wage months of summer. Skylar can taste the freedom—that is, until her mother loses her job and everything starts coming apart. Torn between her dreams and the people she loves, Skylar realizes everything she's ever worked for is on the line.


Nineteen-year-old Josh Mitchell had a different ticket out of Creek View: the Marines. But after his leg is blown off in Afghanistan, he returns home, a shell of the cocksure boy he used to be. What brings Skylar and Josh together is working at the Paradise—a quirky motel off California's dusty Highway 99. Despite their differences, their shared isolation turns into an unexpected friendship and soon, something deeper.
Why I'm Excited:
It's baffling to think how only a year ago, I hadn't read any of Heather Demetrios' books, and now, I WANT TO READ THEM ALLLLLL. This one is already receiving tons of good buzz around the blogosphere, and I can't wait to experience it for myself. -Mandy W.
Title: The Alex Crow
Author: Andrew Smith
Publication Date: 2015 March 03
Official Blurb:
Once again blending multiple story strands that transcend time and place, Grasshopper Jungle author Andrew Smith tells the story of 15-year-old Ariel, a refugee from the Middle East who is the sole survivor of an attack on his small village. Now living with an adoptive family in Sunday, West Virginia, Ariel's story of his summer at a boys' camp for tech detox is juxtaposed against those of a schizophrenic bomber and the diaries of a failed arctic expedition from the late nineteenth century. Oh, and there's also a depressed bionic reincarnated crow.
Why I'm Excited:
It's an Andrew Smith book, so obvs I'm looking forward to it. But this tweet solidified its spot on my list. -Mandy W.
Title: Everybody Knows Your Name
Authors: Andrea Seigel and Brent Bradshaw
Publication Date: 2015 March 10
Official Blurb:
Meet Magnolia.


Her father's dead, her boyfriend's ditched her to commit himself more fully to surfing, and her mother's depressed because she can't get cast on The Real Housewives of Orange County. All Magnolia wants is to reinvent herself.


Meet Ford.


Half his family is in jail, the other half probably should be, he shoplifted his way into a job at a record store, and his brother pawned his 1953 Telecaster for a quick buck. All Ford wants is to reinvent himself.


Ford, meet Magnolia.


When the two teens are cast in Spotlight, a reality TV singing competition, both see it as their chance to start anew. With each episode, as they live together in a Hollywood Hills mansion and sing their hearts out, Ford and Magnolia fall in love. But how genuine can that love be when a television audience is watching their every move—and when their pasts are catching up them so much faster than they can run?


Perfect for fans of Pitch Perfect, and Nick and Norah's Infinite Playlist, Mindy Kaling, and Meg Cabot, Everybody Knows Your Name is a romantic comedy that delivers an unforgettable cast of characters (and way more laughs than any episode of American Idol).
Why I'm Excited:
This book is about two teenage contestants on a reality TV singing competition. And… that's all you need to know, right? Because SOLD. -Sarah
Title: Black Dove, White Raven
Author: Elizabeth Wein
Publication Date: 2015 March 31
Official Blurb:
A new historical thriller masterpiece from New York Times bestselling and award-winning author Elizabeth Wein.


Emilia and Teo's lives changed in a fiery, terrifying instant when a bird strike brought down the plane their stunt pilot mothers were flying. Teo's mother died immediately, but Em's survived, determined to raise Teo according to his late mother's wishes-in a place where he won't be discriminated against because of the color of his skin. But in 1930s America, a white woman raising a black adoptive son alongside a white daughter is too often seen as a threat.


Seeking a home where her children won't be held back by ethnicity or gender, Rhoda brings Em and Teo to Ethiopia, and all three fall in love with the beautiful, peaceful country. But that peace is shattered by the threat of war with Italy, and teenage Em and Teo are drawn into the conflict. Will their devotion to their country, its culture and people, and each other be their downfall or their salvation?


In the tradition of her award-winning and bestselling Code Name Verity, Elizabeth Wein brings us another thrilling and deeply affecting novel that explores the bonds of friendship, the resilience of young pilots, and the strength of the human spirit.
Why I'm Excited:
After the heartbreaking Code Name Verity and Rose Under Fire, I'm almost afraid to see what Elizabeth Wein has in store for us. No one writes friendship — or YA historical fiction — like the amazing Ms. Wein. I can't wait to dive into what is sure to be another meticulously researched novel. -Jennie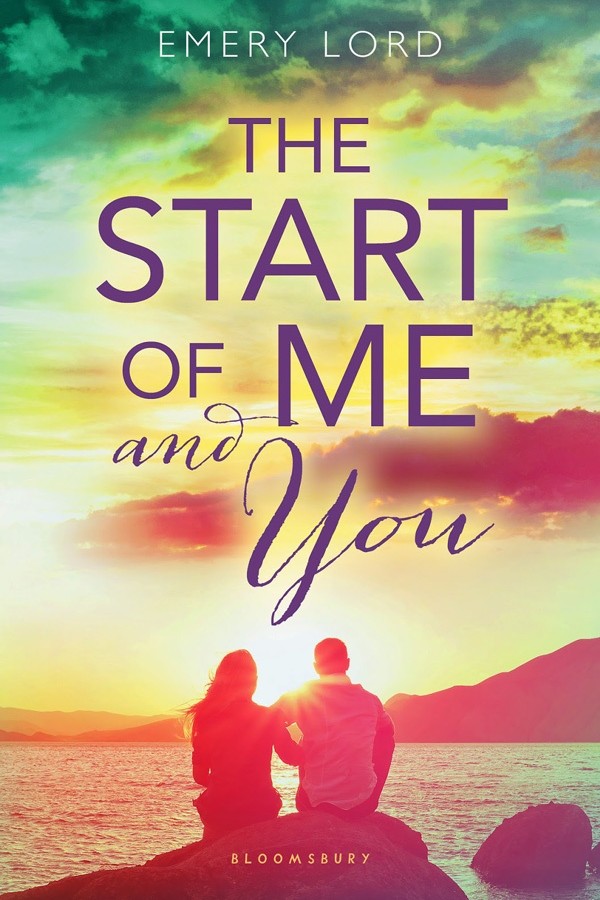 Title: The Start of Me and You (The Start of Me and You #1)
Author: Emery Lord
Publication Date: 2015 March 31
Series: The Start of Me and You
Official Blurb:
Following her pitch-perfect debut Open Road Summer, Emery Lord pens another gorgeous story of best friends, new love, & second chances.


It's been a year since it happened—when Paige Hancock's first boyfriend died in an accident. After shutting out the world for a year, Paige is finally ready for a second chance at high school . . . and she has a plan. First: Get her old crush, Ryan Chase, to date her—the perfect way to convince everyone she's back to normal. Next: Join a club—simple, it's high school after all. But when Ryan's sweet, nerdy cousin, Max, moves to town and recruits Paige for the Quiz Bowl team (of all things!) her perfect plan is thrown for a serious loop. Will Paige be able to face her fears and finally open herself up to the life she was meant to live?


Brimming with heartfelt relationships and authentic high-school dynamics The Start of Me and You proves that it's never too late for second chances.
Why I'm Excited:
I haven't even read Emery Lord's debut novel, Open Road Summer*, but after hearing rave reviews from LadyNerds whose opinions I trust, I'm already dying to read her second novel. Emery, you had me at "Quiz Bowl team." -Sarah
* Obviously I'm going to read it like, yesterday.
Title: None of the Above
Author: I.W. Gregorio
Publication Date: 2015 April 07
Official Blurb:
A groundbreaking story about a teenage girl who discovers she's intersex… and what happens when her secret is revealed to the entire school. Incredibly compelling and sensitively told, None of the Above is a thought-provoking novel that explores what it means to be a boy, a girl, or something in between.


What if everything you knew about yourself changed in an instant?


When Kristin Lattimer is voted homecoming queen, it seems like another piece of her ideal life has fallen into place. She's a champion hurdler with a full scholarship to college and she's madly in love with her boyfriend. In fact, she's decided that she's ready to take things to the next level with him.


But Kristin's first time isn't the perfect moment she's planned–something is very wrong. A visit to the doctor reveals the truth: Kristin is intersex, which means that though she outwardly looks like a girl, she has male chromosomes, not to mention boy "parts."


Dealing with her body is difficult enough, but when her diagnosis is leaked to the whole school, Kristin's entire identity is thrown into question. As her world unravels, can she come to terms with her new self?
Why I'm Excited:
The author describes this as Middlesex meets Mean Girls, WHAT WHAT. And as one of the overlooked letters that go along with the more familiar LGBTQ, books with intersex protagonists are seriously overdue in YA. -Mandy W.
Title: Simon vs. the Homo Sapiens Agenda (Simonverse #1)
Author: Becky Albertalli
Publication Date: 2015 April 07
Series: Simonverse
Official Blurb:
Sixteen-year-old and not-so-openly gay Simon Spier prefers to save his drama for the school musical. But when an email falls into the wrong hands, his secret is at risk of being thrust into the spotlight. Now Simon is actually being blackmailed: if he doesn't play wingman for class clown Martin, his sexual identity will become everyone's business. Worse, the privacy of Blue, the pen name of the boy he's been emailing, will be compromised.


With some messy dynamics emerging in his once tight-knit group of friends, and his email correspondence with Blue growing more flirtatious every day, Simon's junior year has suddenly gotten all kinds of complicated. Now, change-averse Simon has to find a way to step out of his comfort zone before he's pushed out—without alienating his friends, compromising himself, or fumbling a shot at happiness with the most confusing, adorable guy he's never met.
Why I'm Excited:
Secrets, blackmail, and pen pal crushes — this sounds zany and cute, i.e., WAAAANT. -Mandy W.
Title: The Revelation of Louisa May
Author: Michaela MacColl
Publication Date: 2015 April 14
Official Blurb:
Louisa May Alcott can't believe it—her mother is leaving for the summer to earn money for the family and Louisa is to be in charge of the household. How will she find the time to write her stories, much less have any adventures of her own? But before long, Louisa finds herself juggling her temperamental father, a mysterious murder, a fugitive seeking refuge along the Underground Railroad, and blossoming love. Intertwining fact, fiction, and quotes from Little Women, Michaela MacColl has crafted another spunky heroine whose story will keep readers turning pages until the very end.
Why I'm Excited:
I've only read one of Michaela MacColl's reimaginings of the lives of historical figures/authors (Always Emily, about the Brontë sisters) but we've also reviewed her novels about Emily Dickinson, teen detective (Nobody's Secret) and Liza, a lady-in-waiting in to Princess Victoria (Prisoners in the Palace). This latest novel looks into the life of Louisa May Alcott, and I'm excited to see what kind of fictional trouble young Louis (pronounced Louie, because why not) got herself into, and a learn a little more about the actual author in the process. -Mandy C.
Title: 99 Days (99 Days #1)
Author: Katie Cotugno
Publication Date: 2015 April 21
Series: 99 Days
Official Blurb:
Day 1: Julia Donnelly eggs my house my first night back in Star Lake, and that's how I know everyone still remembers everything—how I destroyed my relationship with Patrick the night everything happened with his brother, Gabe. How I wrecked their whole family. Now I'm serving out my summer like a jail sentence: Just ninety-nine days till I can leave for college, and be done.


Day 4: A nasty note on my windshield makes it clear Julia isn't finished. I'm expecting a fight when someone taps me on the shoulder, but it's just Gabe, home from college and actually happy to see me. "For what it's worth, Molly Barlow," he says, "I'm really glad you're back."


Day 12: Gabe got me to come to this party, and I'm actually having fun. I think he's about to kiss me—and that's when I see Patrick. My Patrick, who's supposed to be clear across the country. My Patrick, who's never going to forgive me.
Why I'm Excited:
I'm a sucker for the summer novel, and this story of a girl torn between her boyfriend and his brother sounds like the perfect beach read. -Sarah
Title: Lois Lane: Fallout (Lois Lane #1)
Author: Gwenda Bond
Publication Date: 2015 May 01
Series: Lois Lane
Official Blurb:
Lois Lane is starting a new life in Metropolis. An Army brat, Lois has lived all over—and seen all kinds of things. (Some of them defy explanation, like the near-disaster she witnessed in Kansas in the middle of one night.) But now her family is putting down roots in the big city, and Lois is determined to fit in. Stay quiet. Fly straight. As soon as she steps into her new high school, though, she can see it won't be that easy. A group known as the Warheads is making life miserable for another girl at school. They're messing with her mind, somehow, via the high-tech immersive videogame they all play. Not cool. Armed with her wit and her new snazzy job as a reporter, Lois has her sights set on solving this mystery. But sometimes it's all a bit much. Thank goodness for her maybe-more-than-a friend, a guy she knows only by his screenname, SmallvilleGuy.
Why I'm Excited:
Reasons I'm excited about this book:
It's about a teenage Lois Lane.
It involves her being a reporter and snooping about her new high school, where suspicious activities are transpiring.
She's got a mysterious online friend that goes by the name of "SmallvilleGuy."
This could be so great… or kind of ridiculous. I'm hoping for a mix, as I do so enjoy things that are ridiculously great. -Mandy C.
Title: The Last Leaves Falling
Author: Sarah Benwell
Publication Date: 2015 May 05
Official Blurb:
And these are they. My final moments. They say a warrior must always be mindful of death, but I never imagined that it would find me like this…


Japanese teenager, Sora, is diagnosed with ALS (Lou Gehrig's disease). Lonely and isolated, Sora turns to the ancient wisdom of the samurai for guidance and comfort. But he also finds hope in the present; through the internet he finds friends that see him, not just his illness. This is a story of friendship and acceptance, and testing strength in an uncertain future.
Why I'm Excited:
Oh man, 'excited' might not be the right word for this. More like 'preparing to be emotionally flayed', because ALS is a fucker of a disease. The ice bucket challenge of yester-summer was great for generating more awareness, but #WeNeedDiverseBooks like this to help better understand what living with it is like. Plus, samurai. -Mandy W.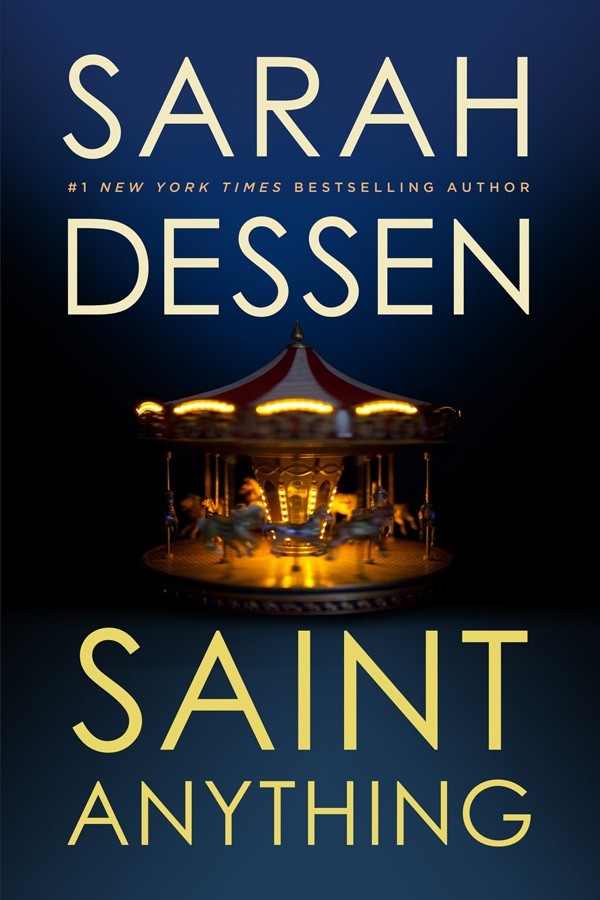 Title: Saint Anything
Author: Sarah Dessen
Publication Date: 2015 May 05
Official Blurb:
Peyton, Sydney's charismatic older brother, has always been the star of the family, receiving the lion's share of their parents' attention and—lately—concern. When Peyton's increasingly reckless behavior culminates in an accident, a drunk driving conviction, and a jail sentence, Sydney is cast adrift, searching for her place in the family and the world. When everyone else is so worried about Peyton, is she the only one concerned about the victim of the accident?


Enter the Chathams, a warm, chaotic family who run a pizza parlor, play bluegrass on weekends, and pitch in to care for their mother, who has multiple sclerosis. Here Sydney experiences unquestioning acceptance. And here she meets Mac, gentle, watchful, and protective, who makes Sydney feel seen, really seen, for the first time.


The uber-popular Sarah Dessen explores her signature themes of family, self-discovery, and change in her twelfth novel, sure to delight her legions of fans.
Why I'm Excited:
NEW SARAH DESSEN NEW SARAH DESSEN NEW SARAH DESSEN.
Also, there's a pizza parlor involved. -Sarah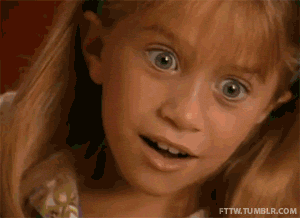 Title: The Wrath and the Dawn (The Wrath and the Dawn #1)
Author: Renée Ahdieh
Publication Date: 2015 May 12
Series: The Wrath and the Dawn
Official Blurb:
A sumptuous and epically told love story inspired by A Thousand and One Nights.


Every dawn brings horror to a different family in a land ruled by a killer. Khalid, the eighteen-year-old Caliph of Khorasan, takes a new bride each night only to have her executed at sunrise. So it is a suspicious surprise when sixteen-year-old Shahrzad volunteers to marry Khalid. But she does so with a clever plan to stay alive and exact revenge on the Caliph for the murder of her best friend and countless other girls. Shazi's wit and will, indeed, get her through to the dawn that no others have seen, but with a catch… she's falling in love with the very boy who killed her dearest friend.


She discovers that the murderous boy-king is not all that he seems and neither are the deaths of so many girls. Shazi is determined to uncover the reason for the murders and to break the cycle once and for all.
Why I'm Excited:
The story of Scheherazade has always interested me, so I'm eager to read this YA reimagining. Plus, I'm always down for books that involve infiltrating enemy territory and falling in love with the absolute last person that you should be with. (I have v. specific interests.) -Mandy W.
Title: The Improbable Theory of Ana and Zak
Author: Brian Katcher
Publication Date: 2015 May 19
Official Blurb:
The Improbable Theory of Ana and Zak is Stonewall Book Award-winning author Brian Katcher's hilarious he said/she said romance about two teens recovering from heartbreak and discovering themselves on an out-of-this-world accidental first date.


It all begins when Ana Watson's little brother, Clayton, secretly ditches the quiz bowl semifinals to go to the Washingcon sci-fi convention on what should have been a normal, résumé-building school trip.


If slacker Zak Duquette hadn't talked up the geek fan fest so much, maybe Clayton wouldn't have broken nearly every school rule or jeopardized Ana's last shot at freedom from her uptight parents.


Now, teaming up with Duquette is the only way for Ana to chase down Clayton in the sea of orcs, zombies, bikini-clad princesses, Trekkies, and Smurfs. After all, one does not simply walk into Washingcon.


But in spite of Zak's devil-may-care attitude, he has his own reasons for being as lost as Ana-and Ana may have more in common with him than she thinks. Ana and Zak certainly don't expect the long crazy night, which begins as a nerdfighter manhunt, to transform into so much more…
Why I'm Excited:
OK, so we at FYA might be a liiiiittle biased when it comes to this spectacular author. But! Quiz bowl! Sci-fi convention! THAT COVER. I need this on my shelf ASAP. -Mandy W.
Title: Scarlett Undercover
Author: Jennifer Latham
Publication Date: 2015 May 19
Official Blurb:
A voice-driven mystery perfect for fans of Veronica Mars.


Meet Scarlett, a smart, sarcastic, kick-butt, Muslim American heroine, ready to take on crime in her hometown of Las Almas. When a new case finds the private eye caught up in a centuries-old battle of evil genies and ancient curses, Scarlett discovers that her own family secrets may have more to do with the situation than she thinks — and that cracking the case could lead to solving her father's murder.


Jennifer Latham delivers a compelling story and a character to remember in this one-of-a-kind debut novel.
Why I'm Excited:
I'm a sucker for a good teenage detective story, particularly when the main character finds out that not everything about the world she lives in, or the case she's investigating, is "normal." Plus: The main character is a POC, which is always welcome in a world filled with pretty, blonde-haired, blue-eyed protagonists. (Nothing against them, of course! It's just nice to have some variety.) -Mandy C.
Title: The Cage (The Cage #1)
Author: Megan Shepherd
Publication Date: 2015 May 26
Series: The Cage
Official Blurb:
The Maze Runner meets Scott Westerfeld in this gripping new series about teens held captive in a human zoo by an otherworldly race. From Megan Shepherd, the acclaimed author of The Madman's Daughter trilogy.


When Cora Mason wakes in a desert, she doesn't know where she is or who put her there. As she explores, she finds an impossible mix of environments—tundra next to desert, farm next to jungle, and a strangely empty town cobbled together from different cultures—all watched over by eerie black windows. And she isn't alone.


Four other teenagers have also been taken: a beautiful model, a tattooed smuggler, a secretive genius, and an army brat who seems to know too much about Cora's past. None of them have a clue as to what happened, and all of them have secrets. As the unlikely group struggles for leadership, they slowly start to trust each other. But when their mysterious jailer—a handsome young guard called Cassian—appears, they realize that their captivity is more terrifying than they could ever imagine: Their captors aren't from Earth. And they have taken the five teenagers for an otherworldly zoo—where the exhibits are humans.


As a forbidden attraction develops between Cora and Cassian, she realizes that her best chance of escape might be in the arms of her own jailer—though that would mean leaving the others behind. Can Cora manage to save herself and her companions? And if so . . . what world lies beyond the walls of their cage?
Why I'm Excited:
UM WHAT HUMAN ZOO I'M IN. -Mandy W.
Title: Hello, I Love You
Author: Katie M. Stout
Publication Date: 2015 June 09
Official Blurb:
A teen escapes to a boarding school abroad and falls for a Korean pop star in this fun and fresh romantic novel in the vein of Anna and the French Kiss.


Grace Wilde is running—from the multi-million dollar mansion her record producer father bought, the famous older brother who's topped the country music charts five years in a row, and the mother who blames her for her brother's breakdown. Grace escapes to the farthest place from home she can think of, a boarding school in Korea, hoping for a fresh start.


She wants nothing to do with music, but when her roommate Sophie's twin brother Jason turns out to be the newest Korean pop music superstar, Grace is thrust back into the world of fame. She can't stand Jason, whose celebrity status is only outmatched by his oversized ego, but they form a tenuous alliance for the sake of her friendship with Sophie. As the months go by and Grace adjusts to her new life in Korea, even she can't deny the sparks flying between her and the KPOP idol.


Soon, Grace realizes that her feelings for Jason threaten her promise to herself that she'll leave behind the music industry that destroyed her family. But can Grace ignore her attraction to Jason and her undeniable pull of the music she was born to write? Sweet, fun, and romantic, this young adult novel explores what it means to experience first love and discover who you really are in the process.
Why I'm Excited:
K-Pop, twins, AND a boarding school?! I'm just going to leave this here (along with this earworm). -Mandy W.
Title: Emmy & Oliver
Author: Robin Benway
Publication Date: 2015 June 23
Official Blurb:
Emmy's best friend, Oliver, reappears after being kidnapped by his father ten years ago. Emmy hopes to pick up their relationship right where it left off. Are they destined to be together? Or has fate irreparably driven them apart?


Emmy just wants to be in charge of her own life.


She wants to stay out late, surf her favorite beach—go anywhere without her parents' relentless worrying. But Emmy's parents can't seem to let her grow up—not since the day Oliver disappeared.


Oliver needs a moment to figure out his heart.


He'd thought, all these years, that his dad was the good guy. He never knew that it was his father who kidnapped him and kept him on the run. Discovering it, and finding himself returned to his old hometown, all at once, has his heart racing and his thoughts swirling.


Emmy and Oliver were going to be best friends forever, or maybe even more, before their futures were ripped apart. In Emmy's soul, despite the space and time between them, their connection has never been severed. But is their story still written in the stars? Or are their hearts like the pieces of two different puzzles—impossible to fit together?


Readers who love Sarah Dessen will tear through these pages with hearts in throats as Emmy and Oliver struggle to face the messy, confusing consequences of Oliver's father's crime. Full of romance, coming-of-age emotion, and heartache, these two equally compelling characters create an unforgettable story.
Why I'm Excited:
The premise of this novel reminds me of Sweethearts, which makes me both yearn to read it and wary of comparing it to Sara Zarr's masterpiece. But, given the fact that Robin Benway wrote the fantastic Audrey, Wait!, I'm leaning heavily towards the former. -Sarah
Title: Ink and Bone (The Great Library #1)
Author: Rachel Caine
Publication Date: 2015 July 07
Series: The Great Library
Official Blurb:
In an exhilarating new series, New York Times bestselling author Rachel Caine rewrites history, creating a dangerous world where the Great Library of Alexandria has survived the test of time…


Ruthless and supremely powerful, the Great Library is now a presence in every major city, governing the flow of knowledge to the masses. Alchemy allows the Library to deliver the content of the greatest works of history instantly—but the personal ownership of books is expressly forbidden.


Jess Brightwell believes in the value of the Library, but the majority of his knowledge comes from illegal books obtained by his family, who are involved in the thriving black market. Jess has been sent to be his family's spy, but his loyalties are tested in the final months of his training to enter the Library's service.


When he inadvertently commits heresy by creating a device that could change the world, Jess discovers that those who control the Great Library believe that knowledge is more valuable than any human life—and soon both heretics and books will burn…
Why I'm Excited:
I know very little about this book other than it's a series starter about a library. Particularly, the Great Library of Alexandria, which is the most intriguing of wonders of the world that have disappeared, IMO. So. Many. Scrolls. Books. -Mandy C.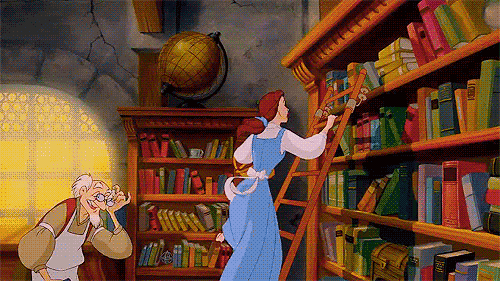 Title: The Rest of Us Just Live Here
Author: Patrick Ness
Publication Date: 2015 August 28 October 06
What We Know:
Here's a little quote from it:


"Not everyone has to be the Chosen One. Not everyone has to be the guy who saves the world. Most people just have to live their lives the best they can… All the while knowing that the world makes no sense but trying to find a way to be happy anyway."


What if you lived in a world a lot like a YA novel? Where people you know have already battled vampires and zombies and soul-eating ghosts and whatever this new thing turns out to be? What if you just want to go to prom and graduate before someone goes and blows up the high school again? 
Why I'm Excited:
Why yes, Patrick Ness, I have always wondered precisely that! CANNOT WAIT for his spin on it, and also to see how he'll toy with my emotions this time around. -Mandy W.
Title: Tonight the Streets Are Ours
Author: Leila Sales
Publication Date: 2015 September 15
What We Know:
Tonight the Streets Are Ours is a YA novel about a teen girl living in the suburbs who becomes obsessed with a blogger in New York City, and sets out to track him down in real life.
Why I'm Excited:
Given the fact that we're huge fans of Ms. Leila Sales, I got excited about this book before I even learned of the premise. Then I read the premise. YES PLEASE AND THANK YOU. -Sarah
Title: Carry On (Simon Snow #1)
Author: Rainbow Rowell
Publication Date: 2015 October 06
Series: Simon Snow
Why I'm Excited:
When Rainbow Rowell announced that she was writing a Simon Snow novel, she made all of our dreams come true. There's no way I can keep calm about this development, but I will most certainly carry on, Simon! -Sarah
Title: Six of Crows (Six of Crows #1)
Author: Leigh Bardugo
Publication Date: 2015 October 06
Series: Six of Crows
What We Know:
The project, described as a blend of Ocean's 11 and Game of Thrones, is set in Kerch, a small island nation in the "Grishaverse" (meaning the same universe as her Shadow and Bone books) with tremendous economic power, the hub of all international trade and a country rich in art and culture … but also home to one of the most dangerous criminal underworlds. A crew of dangerous felonious misfits face impossible odds when they are pulled together to break into one of the most guarded places in the world.
Why I'm Excited:
Leigh Bardugo is the author of one of my favorite series (Shadow and Bone), so I'm super excited to read more from her, even if it involves new characters and new plots. Bardugo has a superb way of creating characters that you love to love—i.e., Sturmhond—and love to love/hate—i.e., The Darkling—and secondary characters who feel as fleshed out as the main ones. She's also not afraid to be brave with her endings—i.e., [REDACTED FOR SPOILERS]. All that to say: Yay! A new series from Leigh! -Mandy C.
Title: The Sword of Summer (Magnus Chase and the Gods of Asgard #1)
Author: Rick Riordan
Publication Date: 2015 October 06
Series: Magnus Chase and the Gods of Asgard
Official Blurb:
Magnus Chase has always been a troubled kid. Since his mother's mysterious death, he's lived alone on the streets of Boston, surviving by his wits, keeping one step ahead of the police and the truant officers. One day, he's tracked down by an uncle he's never met—a man his mother claimed was dangerous. His uncle tells him an impossible secret: Magnus is the son of a Norse god. The Viking myths are true. The gods of Asgard are preparing for war. Trolls, giants and worse monsters are stirring for doomsday. To prevent Ragnarok, Magnus must search the Nine Worlds for a weapon that has been lost for thousands of years. When an attack by fire giants forces him to choose between his own safety and the lives of hundreds of innocents, Magnus makes a fatal decision. Sometimes, the only way to start a new life is to die…
Why I'm Excited:
Rick Riordan has a new series! 'NUFF SAID. (And Magnus Chase, you say? HMMMMM… ) -Mandy W.
Title: Gem & Dixie
Author: Sara Zarr
Publication Date: 2015 2017 April 04
What We Know:
Two sisters at odds with the world and each other, who are forced to go on the run in the Pacific Northwest.
Why I'm Excited:
So Goodreads only has a one line blurb but IT'S A BOOK BY SARA ZARR. -Sarah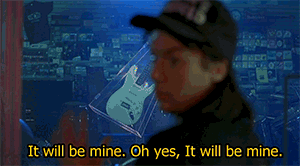 Title: I Crawl Through It
Author: A.S. King
Publication Date: 2015
What We Know:
A surrealist novel about four teens who find unconventional ways to escape standardized tests and their perilous world — and discover that the only escape from reality is to face it.
Why I'm Excited:
A.S. King meets The Perfect Score? COUNT ME IN. -Mandy W.
Title: Tell the Truth, Shame the Devil
Author: Melina Marchetta
Publication Date: 2015
What We Know:
Nothing!
Why I'm Excited:
There is absolutely zero info about this book on Goodreads but according to this site, it's "not a YA novel and it was labelled by her agent as a 'literary-thriller'." It's probably not coming out in 2015 but A GIRL CAN DREAM. -Sarah
---
Those were our picks; what are yours? Which standalones and series starters are you looking forward to in 2015? Let us know in the comments! And stay tuned for the list of our most anticipated sequels and follow-ups!