As 2015 winds down, FYA HQ is getting ready for 2016 the best way we know how: with BOOKS! Here are the standalones and series starters that we can't wait to get our grabby little hands on. And we're looking forward to A LOT, 'cause we almost literally couldn't fit them all in one post! (Our most anticipated sequels and follow-ups will be posted tomorrow.)
Note: This post contains affiliate links. Learn more about our affiliate policy here.
Title: The Impostor Queen (The Impostor Queen #1)
Author: Sarah Fine
Publication Date: 2016 January 05
Series: The Impostor Queen
Official Blurb:
Sixteen-year-old Elli was a small child when the Elders of Kupari chose her to succeed the Valtia, the queen who wields infinitely powerful ice and fire magic. Since then, Elli has lived in the temple, surrounded by luxury and tutored by magical priests, as she prepares for the day when the Valtia perishes and the magic finds a new home in her. Elli is destined to be the most powerful Valtia to ever rule.


But when the queen dies defending the kingdom from invading warriors, the magic doesn't enter Elli. It's nowhere to be found.


Disgraced, Elli flees to the outlands, the home of banished criminals—some who would love to see the temple burn with all its priests inside. As she finds her footing in this new world, Elli uncovers devastating new information about the Kupari magic, those who wield it, and the prophecy that foretold her destiny. Torn between the love she has for her people and her growing loyalty to the banished, Elli struggles to understand the true role she was meant to play. But as war looms, she must align with the right side—before the kingdom and its magic are completely destroyed.
Why I'm Excited:
As she proved in her Of Metal and Wishes series, Sarah Fine has a fantastic grasp of world building and character development. I can't wait to read this new series, which promises more of the same. Plus, who doesn't love the idea of elemental witch queens and invading warrior hordes? -Mandy C.
Title: Truthwitch (The Witchlands #1)
Author: Susan Dennard
Publication Date: 2016 January 05
Series: The Witchlands
Official Blurb:
On a continent ruled by three empires, some are born with a "witchery", a magical skill that sets them apart from others.


In the Witchlands, there are almost as many types of magic as there are ways to get in trouble—as two desperate young women know all too well.


Safiya is a Truthwitch, able to discern truth from lie. It's a powerful magic that many would kill to have on their side, especially amongst the nobility to which Safi was born. So Safi must keep her gift hidden, lest she be used as a pawn in the struggle between empires.


Iseult, a Threadwitch, can see the invisible ties that bind and entangle the lives around her—but she cannot see the bonds that touch her own heart. Her unlikely friendship with Safi has taken her from life as an outcast into one of reckless adventure, where she is a cool, wary balance to Safi's hotheaded impulsiveness.


Safi and Iseult just want to be free to live their own lives, but war is coming to the Witchlands. With the help of the cunning Prince Merik (a Windwitch and ship's captain) and the hindrance of a Bloodwitch bent on revenge, the friends must fight emperors, princes, and mercenaries alike, who will stop at nothing to get their hands on a Truthwitch.
Why I'm Excited:
This book was The Book at Book Expo of America earlier this year. I'm not sure yet whether it lives up to the hype, but the idea of a world filled with unique witches with unusual gifts and a book where friendship comes first has definitely piqued my interest. -Mandy C.
Title: We Are the Ants
Author: Shaun David Hutchinson
Publication Date: 2016 January 19
Official Blurb:
Henry Denton doesn't know why the aliens chose to abduct him when he was thirteen, and he doesn't know why they continue to steal him from his bed and take him aboard their ship. He doesn't know why the world is going to end or why the aliens have offered him the opportunity to avert the impending disaster by pressing a big red button.


But they have. And they've only given him 144 days to make up his mind.


Since the suicide of his boyfriend, Jesse, Henry has been adrift. He's become estranged from his best friend, started hooking up with his sworn enemy, and his family is oblivious to everything that's going on around them. As far as Henry is concerned, a world without Jesse is a world he isn't sure is worth saving. Until he meets Diego Vega, an artist with a secret past who forces Henry to question his beliefs, his place in the universe, and whether any of it really matters. But before Henry can save the world, he's got to figure out how to save himself, and the aliens haven't given him a button for that.
Why I'm Excited:
WHOA WHOA WHOA this book seems like it's loaded with goodness! It also comes highly recommended from a publishing friend, so I'm glad there are only a few weeks to go before it's released into the world. -Mandy W.
Title: The Love That Split the World
Author: Emily Henry
Publication Date: 2016 January 26
Official Blurb:
Natalie Cleary must risk her future and leap blindly into a vast unknown for the chance to build a new world with the boy she loves.


Natalie's last summer in her small Kentucky hometown is off to a magical start… until she starts seeing the "wrong things." They're just momentary glimpses at first—her front door is red instead of its usual green, there's a pre-school where the garden store should be. But then her whole town disappears for hours, fading away into rolling hills and grazing buffalo, and Nat knows something isn't right.


That's when she gets a visit from the kind but mysterious apparition she calls "Grandmother," who tells her: "You have three months to save him." The next night, under the stadium lights of the high school football field, she meets a beautiful boy named Beau, and it's as if time just stops and nothing exists. Nothing, except Natalie and Beau.


Emily Henry's stunning debut novel is Friday Night Lights meets The Time Traveler's Wife, and perfectly captures those bittersweet months after high school, when we dream not only of the future, but of all the roads and paths we've left untaken.
Why I'm Excited:
I've been clamouring for more time-travelling heroines, and this book is rising to the challenge! AND THAT COVER OMG THAT COVER FOREVER AND ALWAYS. -Mandy W.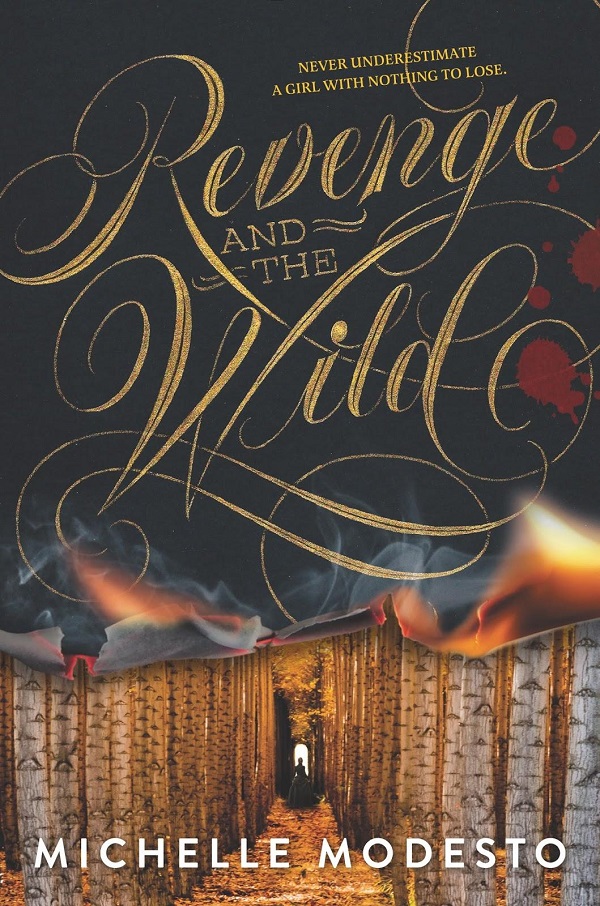 Title: Revenge and the Wild
Author: Michelle Modesto
Publication Date: 2016 February 02
Official Blurb:
The two-bit town of Rogue City is a lawless place, full of dark magic and saloon brawls, monsters and six-shooters. But it's perfect for seventeen-year-old Westie, the notorious adopted daughter of local inventor Nigel Butler.


Westie was only a child when she lost her arm and her family to cannibals on the wagon trail. Nine years later, Westie may seem fearsome with her foul-mouthed tough exterior and the powerful mechanical arm built for her by Nigel, but the memory of her past still haunts her. She's determined to make the killers pay for their crimes—and there's nothing to stop her except her own reckless ways.


But Westie's search ceases when a wealthy family comes to town looking to invest in Nigel's latest invention, a machine that can harvest magic from gold—which Rogue City desperately needs as the magic wards that surround the city start to fail. There's only one problem: the investors look exactly like the family who murdered Westie's kin. With the help of Nigel's handsome but scarred young assistant, Alistair, Westie sets out to prove their guilt. But if she's not careful, her desire for revenge could cost her the family she has now.


This thrilling novel is a remarkable tale of danger and discovery, from debut author Michelle Modesto.
Why I'm Excited:
I'll admit; this is not typically the kind of thing I go for, and it might be better suited for my fantasy and/or historical-loving colleagues at FYA HQ. But what sold me was obviously CANNIBALS (… she says, not being creepy at all). -Mandy W.
Title: The Girl from Everywhere (The Girl from Everywhere #1)
Author: Heidi Heilig
Publication Date: 2016 February 16
Series: The Girl From Everywhere
Official Blurb:
Heidi Heilig's debut teen fantasy sweeps from modern-day New York City to nineteenth-century Hawaii to places of myth and legend. Sixteen-year-old Nix has sailed across the globe and through centuries aboard her time-traveling father's ship. But when he gambles with her very existence, it all may be about to end. The Girl from Everywhere, the first of two books, will dazzle readers of Sabaa Tahir, Rae Carson, and Rachel Hartman.


Nix's life began in Honolulu in 1868. Since then she has traveled to mythic Scandinavia, a land from the tales of One Thousand and One Nights, modern-day New York City, and many more places both real and imagined. As long as he has a map, Nix's father can sail his ship, The Temptation, to any place, any time. But now he's uncovered the one map he's always sought—1868 Honolulu, before Nix's mother died in childbirth. Nix's life—her entire existence—is at stake. No one knows what will happen if her father changes the past. It could erase Nix's future, her dreams, her adventures . . . her connection with the charming Persian thief, Kash, who's been part of their crew for two years. If Nix helps her father reunite with the love of his life, it will cost her her own.


In The Girl from Everywhere, Heidi Heilig blends fantasy, history, and a modern sensibility with witty, fast-paced dialogue, breathless adventure, and enchanting romance.
Why I'm Excited:
Time-travel pirates? Where (or, should I say when?) can I sign on to join the crew? -Mandy C.
Title: A Study in Charlotte (Charlotte Holmes #1)
Author: Brittany Cavallaro
Publication Date: 2016 March 01
Series: Charlotte Holmes
Official Blurb:
The last thing sixteen-year-old Jamie Watson–writer and great-great-grandson of the John Watson–wants is a rugby scholarship to Sherringford, a Connecticut prep school just an hour away from his estranged father. But that's not the only complication: Sherringford is also home to Charlotte Holmes, the famous detective's enigmatic, fiercely independent great-great-granddaughter, who's inherited not just his genius but also his vices, volatile temperament, and expertly hidden vulnerability. Charlotte has been the object of his fascination for as long as he can remember–but from the moment they meet, there's a tense energy between them, and they seem more destined to be rivals than anything else.


Then a Sherringford student dies under suspicious circumstances ripped straight from the most terrifying of the Holmes stories, and Jamie and Charlotte become the prime suspects. Convinced they're being framed, they must race against the police to conduct their own investigation. As danger mounts, it becomes clear that nowhere is safe and the only people they can trust are each other.


Equal parts tender, thrilling, and hilarious, A Study in Charlotte is the first in a trilogy brimming with wit and edge-of-the-seat suspense.
Why I'm Excited:
Although it's yet another book that's jumped on the Sherlock Holmes-inspired/retelling trend, A Study in Charlotte promises to bring a fresh new spin on things: The book tells the story of John Watson's great-great-grandson Jamie Watson and Sherlock Holmes' great-granddaughter Charlotte Holmes, "who's inherited not just his genius but also his vices, volatile temperament, and expertly hidden vulnerability." -Mandy C.
Title: Rebel of the Sands (Rebel of the Sands #1)
Author: Alwyn Hamilton
Publication Date: 2016 March 08
Series: Rebel of the Sands
Official Blurb:
She's more gunpowder than girl—and the fate of the desert lies in her hands.


Mortals rule the desert nation of Miraji, but mystical beasts still roam the wild and barren wastes, and rumor has it that somewhere, djinni still practice their magic. But there's nothing mystical or magical about Dustwalk, the dead-end town that Amani can't wait to escape from.


Destined to wind up "wed or dead," Amani's counting on her sharpshooting skills to get her out of Dustwalk. When she meets Jin, a mysterious and devastatingly handsome foreigner, in a shooting contest, she figures he's the perfect escape route. But in all her years spent dreaming of leaving home, she never imagined she'd gallop away on a mythical horse, fleeing the murderous Sultan's army, with a fugitive who's wanted for treason. And she'd never have predicted she'd fall in love with him…or that he'd help her unlock the powerful truth of who she really is.
Why I'm Excited:
Mythical beasts, mysterious djinni, and sharp-shooting badass ladies? Check, check, and double-check. (Plus: It's always awesome to be able to support authors who are also FYA Book Club members!)­ -Mandy C.
Title: A Tyranny of Petticoats: 15 Tales of Belles, Bank Robbers, and Other Badass Girls (A Tyranny of Petticoats #1)
Author: Jessica Spotswood
Publication Date: 2016 March 08
Series: A Tyranny of Petticoats
Official Blurb:
From an impressive sisterhood of YA writers comes an edge-of-your-seat anthology of historical fiction and fantasy featuring a diverse array of daring heroines.


Criss-cross America — on dogsleds and ships, stagecoaches and trains — from pirate ships off the coast of the Carolinas to the peace, love, and protests of 1960s Chicago. Join fifteen of today's most talented writers of young adult literature on a thrill ride through history with American girls charting their own course. They are monsters and mediums, bodyguards and barkeeps, screenwriters and schoolteachers, heiresses and hobos. They're making their own way in often-hostile lands, using every weapon in their arsenals, facing down murderers and marriage proposals. And they all have a story to tell.


With stories by:
J. Anderson Coats
Andrea Cremer
Y. S. Lee
Katherine Longshore
Marie Lu
Kekla Magoon
Marissa Meyer
Saundra Mitchell
Beth Revis
Caroline Richmond
Lindsay Smith
Jessica Spotswood
Robin Talley
Leslye Walton
Elizabeth Wein
Why I'm Excited:
Girls throughout American history kicking ass and taking names: YES PLEASE. With contributions from Elizabeth Wein, Marie Lu, Marissa Meyer, and Lindsay Smith, this collection of short stories sounds stellar. -Jennie
Title: Tell the Wind and Fire
Author: Sarah Rees Brennan
Publication Date: 2016 April 05
Official Blurb:
Tell the Wind & Fire is about a young girl called Lucie who lives in a New York very different from the New York we know: the city is torn between two very different kinds of magic, and Lucie's own family was torn apart years ago by that conflict. Lucie wears magic rings and carries a burden of guilt she can't share with anyone.


The light in her life is her sweetheart boyfriend Ethan, but it turns out Ethan has a secret too: a soulless doppelganger created by dark magic, who has to conceal the face identical to Ethan's with a hood fastened by a collar nobody but a Light magician with magical rings can take off… and who introduces himself to both of them by, for reasons nobody can understand, saving Ethan's life…
Why I'm Excited:
Sarah stopped by Inkcouragement in October to talk world building, and gave us a few peeks into Tell the Wind and Fire – doppelgangers, magic that transforms the world like electricity, and New York City…but I don't even need to know that much to know I can't wait for a new Sarah Rees Brennan novel. -Jennie
Title: When We Collided
Author: Emery Lord
Publication Date: 2016 April 05
Official Blurb:
Meet Vivi and Jonah: A girl and a boy whose love has the power save or destroy them.


Vivi and Jonah couldn't be more different. Vivi craves anything joyful or beautiful that life can offer. Jonah has been burdened by responsibility for his family ever since his father died. As summer begins, Jonah resigns himself to another season of getting by. Then Vivi arrives, and suddenly life seems brighter and better. Jonah is the perfect project for Vivi, and things finally feel right for Jonah. Their love is the answer to everything. But soon Vivi's zest for life falters, as her adventurousness becomes true danger-seeking. Jonah tries to keep her safe, but there's something important Vivi hasn't told him.


Perfect for fans of E. Lockhart and Jandy Nelson, When We Collided is a powerful story of two teens whose love is put to the test by forces beyond their control.
Why I'm Excited:
In the vein of Sarah Dessen, Emery Lord delivers swoon and poignancy in a beach read package, and I can't wait to meet her latest couple, Vivi and Jonah. -Sarah
Title: Scarlett Epstein Hates It Here
Author: Anna Breslaw
Publication Date: 2016 April 19
Official Blurb:
Meet Scarlett Epstein, BNF (Big Name Fan) in her online community of fanfiction writers, world-class nobody at Melville High. Her best (read: only) IRL friends are Avery, a painfully shy and annoyingly attractive bookworm, and Ruth, her pot-smoking, possibly insane seventy-three-year-old neighbor.


When Scarlett's beloved TV show is canceled and her longtime crush, Gideon, is sucked out of her orbit and into the dark and distant world of Populars, Scarlett turns to the fanfic message boards for comfort. This time, though, her subjects aren't the swoon-worthy stars of her fave series—they're the real-life kids from her high school. Scarlett never considers what might happen if they were to find out what she truly thinks about them…until a dramatic series of events exposes a very different reality than Scarlett's stories, forever transforming her approach to relationships—both online and off.
Why I'm Excited:
I love that online forms of creativity (i.e. fanfiction, fanart, etc.), which are typically seen as super nerdy and on the fringe, are getting their proper due in YA fiction. And I'm super excited to meet Scarlett, who I already know is going to be prime BFF material. -Mandy C.
Title: The Last Boy and Girl in the World
Author: Siobhan Vivian
Publication Date: 2016 April 26
Official Blurb:
From the critically acclaimed author of The List comes a stunning new novel about a girl who must say goodbye to everything she knows after a storm wreaks havoc on her hometown.


What if your town was sliding underwater and everyone was ordered to pack up and leave? How would you and your friends spend your last days together?


While the adults plan for the future, box up their possessions, and find new places to live, Keeley Hewitt and her friends decide to go out with a bang. There are parties in abandoned houses. Canoe races down Main Street. The goal is to make the most of every minute they still have together.


And for Keeley, that means taking one last shot at the boy she's loved forever.


There's a weird sort of bravery that comes from knowing there's nothing left to lose. You might do things you normally wouldn't. Or say things you shouldn't. The reward almost always outweighs the risk.


Almost.


It's the end of Aberdeen, but the beginning of Keeley's first love story. It just might not turn out the way she thought. Because it's not always clear what's worth fighting for and what you should let become a memory.


"A transcendent love story, as profoundly moving as it is fun. This is Siobhan Vivian's finest hour."
— Stephen Chbosky, #1 New York Times bestselling author of The Perks of Being a Wallflower
Why I'm Excited:
Y'all know I love Siobhan Vivian (and her books) like WHOA, so any time she has a new novel coming out, it's like Christmas. But based on the premise and that quote from Stephen Chbosky? April 26th is gonna be like Christmas, New Year's AND my birthday. -Sarah
Title: The Hidden Oracle (The Trials of Apollo #1)
Author: Rick Riordan
Publication Date: 2016 May 03
Series: The Trials of Apollo
Official Blurb:
How do you punish an immortal?


By making him human.


After angering his father Zeus, the god Apollo is cast down from Olympus. Weak and disorientated, he lands in New York City as a regular teenage boy. Now, without his godly powers, the four-thousand-year-old deity must learn to survive in the modern world until he can somehow find a way to regain Zeus's favour.


But Apollo has many enemies – gods, monsters and mortals who would love to see the former Olympian permanently destroyed. Apollo needs help, and he can think of only one place to go . . . an enclave of modern demigods known as Camp Half-Blood.
Why I'm Excited:
Say whaaaaaaaat, two new Rick Riordan books in 2016?! IS IT CHRISTMAS? (Oh, wait.) Riordan's deity multiverse continues to grow — this time, with an actual god (albeit depowered) as the protagonist. And OMG OMG the last three words of that blurb. -Mandy W.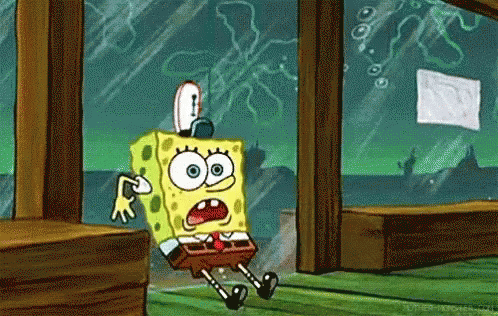 Title: If I Was Your Girl
Author: Meredith Russo
Publication Date: 2016 May 03
Official Blurb:
A big-hearted novel about being seen for who you really are.


Amanda Hardy is the new girl in school. Like anyone else, all she wants is to make friends and fit in. But Amanda is keeping a secret. She's determined not to get too close to anyone.


But when she meets sweet, easygoing Grant, Amanda can't help but start to let him in. As they spend more time together, she realizes just how much she is losing by guarding her heart. She finds herself yearning to share with Grant everything about herself — including her past. But Amanda's terrified that once she tells him the truth, he won't be able to see past it.


Because the secret that Amanda's been keeping? It's that she used to be Andrew.


Will the truth cost Amanda her new life — and her new love?


If I Was Your Girl is a universal story about feeling different — and a love story that everyone will root for.
Why I'm Excited:
Ohhh, my heart's already aching at this blurb. BRING ON THE SWOON. And more stories with main characters that are trans! And more actually great Big Face covers! Basically, I want E-V-E-R-Y-T-H-I-N-G this book is dishing out. -Mandy W.
Title: Highly Illogical Behavior
Author: John Corey Whaley
Publication Date: 2016 May 10
Official Blurb:
Teen and adult fans of Matthew Quick, David Levithan, and Rainbow Rowell will adore this quirky story of coming-of-age, coming out, friendship, love… and agoraphobia.


Sixteen-year-old Solomon is agoraphobic. He hasn't left the house in three years, which is fine by him.


Ambitious Lisa desperately wants to get into the second-best psychology program for college (she's being realistic). But how can she prove she deserves a spot there?


Solomon is the answer.


Determined to "fix" Sol, Lisa thrusts herself into his life, introducing him to her charming boyfriend Clark and confiding her fears in him. Soon, all three teens are far closer than they thought they'd be, and when their facades fall down, their friendships threaten to collapse, as well. 


A hilarious and heartwarming coming-of-age perfect for readers of Me and Earl and the Dying Girl and All The Bright Places, Highly Illogical Behavior showcases the different ways in which we hide ourselves from the world—and the ways in which love, tragedy, and the need for connection may be the only things to bring us back into the light.
Why I'm Excited:
Noggin guaranteed that I'd be reading anything from John Corey Whaley, so the intriguing premise is a happy bonus. Or, more likely with JCW, a happy/sad/laugh-crying bonus. -Mandy W.
Title: The Crown's Game (The Crown's Game #1)
Author: Evelyn Skye
Publication Date: 2016 May 17
Series: The Crown's Game
Vika Andreyeva can summon the snow and turn ash into gold. Nikolai Karimov can see through walls and conjure bridges out of thin air. They are enchanters—the only two in Russia—and with the Ottoman Empire and the Kazakhs threatening, the Tsar needs a powerful enchanter by his side.


And so he initiates the Crown's Game, an ancient duel of magical skill—the greatest test an enchanter will ever know. The victor becomes the Imperial Enchanter and the Tsar's most respected adviser. The defeated is sentenced to death.


Raised on tiny Ovchinin Island her whole life, Vika is eager for the chance to show off her talent in the grand capital of Saint Petersburg. But can she kill another enchanter—even when his magic calls to her like nothing else ever has?


For Nikolai, an orphan, the Crown's Game is the chance of a lifetime. But his deadly opponent is a force to be reckoned with—beautiful, whip smart, imaginative—and he can't stop thinking about her.


And when Pasha, Nikolai's best friend and heir to the throne, also starts to fall for the mysterious enchantress, Nikolai must defeat the girl they both love . . . or be killed himself.


As long-buried secrets emerge, threatening the future of the empire, it becomes dangerously clear . . . the Crown's Game is not one to lose.
Why I'm Excited:
Magical duels, a Russian court, and star-crossed love? MY BODY IS READY. -Jennie
Title: Places No One Knows
Author: Brenna Yovanoff
Publication Date: 2016 May 17
Official Blurb:
A high-achieving girl falls for the most imperfect boy in school through a series of mysterious dreams, which change how she feels about herself, her future, and love.


Waverly Camdenmar doesn't have friends, she has social assets. She doesn't get sucked into drama, she makes tactical decisions. Her life is dominated by achievement, competition, and functioning as the power behind the throne in her school's little kingdom of popularity. But even the most resilient mercenary has weaknesses. Perfection is exhausting, and her longstanding alliance with queen-bee Maribeth rests on a foundation of resentment, anxiety, and a nagging feeling that there must be something beyond student council. Waverly's name might be at the top of every leader board, but she hasn't slept in days.


In a last-ditch attempt at relaxation, she finds herself at the center of an inexplicable phenomenon when a harmless counting exercise ends with Waverly materializing in front of one of the school's most dedicated burn-outs. Marshall is not someone Waverly would ever consider … well, she would just never consider him. His nights are spent indulging in the kind of self-destructive pastimes she can only roll her eyes at. But despite herself, her curiosity is piqued. He sees her—really sees her —and his earnestness and his empathy are strangely affecting.


In these ghostly dreams, Waverly can do what she wants and say what she thinks, without risk or repercussion. Without it meaning anything. As nights pass, however, she begins to understand the nature of relationships, and to question her own daytime machinations. Her encounters with Marshall are growing steadily more intimate. Every new interaction forces her to ask herself how close is too close, and her days are becoming restless, complicated by her silent anger at Maribeth, and her budding friendship with a raucous, enigmatic girl who was never supposed to be anything but Waverly's latest pygmalion project.


The truth is, it's hard to be cavalier about hurting people when you know them. When you love them. As her edges begin to fray, Waverly must confront the very real danger of losing Marshall to the rigid image she's spent so long cultivating, and accept that the only way to keep the people who matter to her is to embrace what it means to be vulnerable.
Why I'm Excited:
"A high-achieving girl falls for the most imperfect boy in school through a series of mysterious dreams." And that imperfect boy sounds a lot like Marcus Flutie so SIGN ME UP. -Sarah
Title: Summer Days & Summer Nights: Twelve Love Stories
Author: Stephanie Perkins
Publication Date: 2016 May 17
Official Blurb:
Maybe it's the long, lazy days, or maybe it's the heat making everyone a little bit crazy. Whatever the reason, summer is the perfect time for love to bloom. Summer Days & Summer Nights: Twelve Love Stories, written by twelve bestselling young adult writers and edited by the international bestselling author Stephanie Perkins, will have you dreaming of sunset strolls by the lake. So set out your beach chair and grab your sunglasses. You have twelve reasons this summer to soak up the sun and fall in love.
Why I'm Excited:
Once again, Stephanie Perkins has assembled an all-star team of YA authors to pen a seasonally themed short story collection! The only way I can properly express my delight is through a vaguely thematically appropriate song. -Mandy W.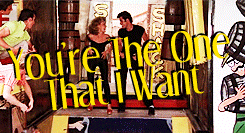 Title: The Unexpected Everything
Author: Morgan Matson
Publication Date: 2016 May 17
Official Blurb:
Andie had it all planned out.


When you are a politician's daughter who's pretty much raised yourself, you learn everything can be planned or spun, or both. Especially your future.


Important internship? Check.


Amazing friends? Check.


Guys? Check (as long as we're talking no more than three weeks)


But that was before the scandal. Before having to be in the same house with her dad. Before walking an insane number of dogs. That was before Clark and those few months that might change her whole life.


Because here's the thing – if everything's planned out, you can never find the unexpected.


And where's the fun in that?
Why I'm Excited:
I super duper dug Morgan Matson's previous novel, and I'm a sucker for any story involving a politician's daughter. (Guess I can thank Meg Cabot for that.) And there's dog walking involved?! SOLD. -Sarah
Title: Outrun the Moon
Author: Stacey Lee
Publication Date: 2016 May 24
Official Blurb:
From the author of the critically acclaimed Under a Painted Sky, an unforgettable story of determination set against a backdrop of devastating tragedy. Perfect for fans of Code Name Verity.


San Francisco, 1906: Fifteen-year-old Mercy Wong is determined to break from the poverty in Chinatown, and an education at St. Clare's School for Girls is her best hope. Although St. Clare's is off-limits to all but the wealthiest white girls, Mercy gains admittance through a mix of cunning and a little bribery, only to discover that getting in was the easiest part. Not to be undone by a bunch of spoiled heiresses, Mercy stands strong—until disaster strikes.


On April 18, an historic earthquake rocks San Francisco, destroying Mercy's home and school. With martial law in effect, she is forced to wait with her classmates for their families in a temporary park encampment. Mercy can't sit by while they wait for the Army to bring help. Fires might rage, and the city may be in shambles, yet Mercy still has the 'bossy' cheeks that mark her as someone who gets things done. But what can one teenaged girl do to heal so many suffering in her broken city?


Breakout author Stacey Lee masterfully crafts another remarkable novel set against a unique historical backdrop. Strong-willed Mercy Wong leads a cast of diverse characters in this extraordinary tale of survival.
Why I'm Excited:
This gorgeously written book lives up to the promise of Under a Painted Sky. Stacey Lee describes the horror of the 1906 San Francisco earthquake from the perspective of Mercy Wong, a teenage Chinese girl in Chinatown who knows the key to success is being educated at a ritzy (white, of course) upper-class boarding school on (s)Nob Hill. When the city comes tumbling down and is lit on fire, the girl with the "bossy cheeks" gets past the sorrow and leads an army of kindness. -Jennie
Title: The Leaving
Author: Tara Altebrando
Publication Date: 2016 June 07
Official Blurb:
Six were taken. Eleven years later, five come back — with no idea of where they've been. A riveting mystery for fans of We Were Liars.


Eleven years ago, six kindergarteners went missing without a trace. After all that time, the people left behind moved on, or tried to.


Until today. Today five of those kids return. They're sixteen, and they are . . . fine. Scarlett comes home and finds a mom she barely recognizes, and doesn't really recognize the person she's supposed to be, either. But she thinks she remembers Lucas. Lucas remembers Scarlett, too, except they're entirely unable to recall where they've been or what happened to them. Neither of them remember the sixth victim, Max. He doesn't come back. Everyone wants answers. Most of all Max's sister Avery, who needs to find her brother — dead or alive — and isn't buying this whole memory-loss story.


This unforgettable novel brims with rich characters, tense storytelling, and high stakes.
Why I'm Excited:
OHHHHH, this sounds creepy! And a little reminiscent of The Returned, which I loved. And another and: I adored Tara Altebrando's Dreamland Social Club, so I can't wait to see what she does with this starkly different premise. -Mandy W.
Title: You Know Me Well
Authors: Nina LaCour and David Levithan
Publication Date: 2016 June 07
Official Blurb:
You Know Me Well, told in alternating points of view, is the story of two unlikely confidants. Classmates Mark and Kate have sat next to each other for a year, but have never spoken. One night, far from home, their paths cross, and soon, they realize they know each other better than anyone else. They'll guide each other through their first loves and heartbreaks, which, by the way, don't involve each other: Mark is in love with his best friend Ryan, while Kate has been in love with a girl from afar, and may have ruined her chance to meet her.
Why I'm Excited:
A collaboration between YA powerhouses Nina LaCour and David Levithan? OBVIOUSLY YES. -Mandy W.
Title: Learning to Swear in America
Author: Katie Kennedy
Publication Date: 2016 July 05
Official Blurb:
Brimming with humor and one-of-a-kind characters, this end-of-the world novel will grab hold of Andrew Smith and Rainbow Rowell fans.


An asteroid is hurtling toward Earth. A big, bad one. Yuri, a physicist prodigy from Russia, has been called to NASA as they calculate a plan to avoid disaster. He knows how to stop the asteroid: his research in antimatter will probably win him a Nobel prize — if there's ever another Nobel prize awarded. But Yuri's 17, and having a hard time making older, stodgy physicists listen to him. Then he meets Dovie, who lives like a normal teenager, oblivious to the impending doom. Being with her, on the adventures she plans when he's not at NASA, Yuri catches a glimpse of what it means to save the world and save a life worth living.


Prepare to laugh, cry, cringe, and have your mind burst open with questions of the universe.
Why I'm Excited:
Um, a teen physicist on a mission to save the world from a collision course with an asteroid? YES PLEASE NOW THANKS. -Mandy W.
Title: Enter Title Here
Author: Naomi Kanakia
Publication Date: 2016 August 02
Official Blurb:
I'm your protagonist — Reshma Kapoor — and if you have the free time to read this book, then you're probably nothing like me.


Reshma is a college counselor's dream. She's the top-ranked senior at her ultra-competitive Silicon Valley high school, with a spotless academic record and a long roster of extracurriculars. But there are plenty of perfect students in the country, and if Reshma wants to get into Stanford, and into med school after that, she needs the hook to beat them all.


What's a habitual over-achiever to do? Land herself a literary agent, of course. Which is exactly what Reshma does after agent Linda Montrose spots an article she wrote for Huffington Post. Linda wants to represent Reshma, and, with her new agent's help scoring a book deal, Reshma knows she'll finally have the key to Stanford.


But she's convinced no one would want to read a novel about a study machine like her. To make herself a more relatable protagonist, she must start doing all the regular American girl stuff she normally ignores. For starters, she has to make a friend, then get a boyfriend. And she's already planned the perfect ending: after struggling for three hundred pages with her own perfectionism, Reshma will learn that meaningful relationships can be more important than success—a character arc librarians and critics alike will enjoy.


Of course, even with a mastermind like Reshma in charge, things can't always go as planned. And when the valedictorian spot begins to slip from her grasp, she'll have to decide just how far she'll go for that satisfying ending. (Note: It's pretty far.)


In this wholly unique, wickedly funny debut novel, Naomi Kanakia consciously uses the rules of storytelling—and then breaks them to pieces.
Why I'm Excited:
Ever since I first heard of Naomi Kanakia's awesome ideas and read her short story in Diverse Energies, I've been waiting impatiently for her debut novel. Thank goodness I don't have to wait much longer! (And, of course, the premise is AMAZE.) -Mandy W.
Title: Thieving Weasels
Author: Billy Taylor
Publication Date: 2016 August 23
Official Blurb:
Skip O'Rourke is dragged into one last con . . . but he doesn't know the con's on him in this funny, page-turning debut YA for fans of Winger and Ocean's Eleven.


Cameron Smith attends an elite boarding school and has just been accepted to Princeton University alongside his beautiful girlfriend, Claire. Life for Cameron would be perfect, except that Cameron Smith is actually Skip O'Rourke, and Skip O'Rourke ran away from his grifter family four years ago…along with $100,000 of their "earnings" (because starting a new life is not cheap). But when his uncle Wonderful tracks him down, Skip's given an ultimatum: come back to the family for one last con, or say good-bye to life as Cameron.


"One last con" is easier said than done when Skip's family is just as merciless (and just as manipulative) as they've always been, and everyone around him is lying. Skip may have given up on crime, but there's one lesson he hasn't forgotten: always know your mark. And if you don't know who your mark is . . . it's probably you.


Witty and irresistibly readable, this standout debut will always keep you guessing.
Why I'm Excited:
You don't see a lot of con men (or women) working as YA protagonists today, which is exactly why I can't wait to devour this novel. -Sarah
Title: Girl Mans Up
Author: M-E Girard
Publication Date: 2016 September 06
What We Know:
Girl Mans Up is about a queer teen named Pen who realizes the only way she'll get people off her back is by growing some balls and standing up for herself–even if that means her relationships with her friends and her family get messed up in the process. It's also about a gender-nonconforming teen who struggles to own her identity as a girl when she looks and acts like a boy and everyone around her expects her to be one or the other.
Why I'm Excited:
When the brilliant Malinda Lo gets excited about a book, I pay attention. And this one seems like it'll give voice to a severely underrepresented group in YA. (Plus, the author is Canadian!) -Mandy W.
Title: The Reader (The Reader #1)
Author: Traci Chee
Publication Date: 2016 September 13
Series: The Reader
Official Blurb:
A stunning debut set in a world where reading is forbidden, perfect for fans of Inkheart and Shadow and Bone


Sefia knows what it means to survive. After her father is brutally murdered, she flees into the wilderness with her aunt Nin, who teaches her to hunt, track, and steal. But when Nin is kidnapped, leaving Sefia completely alone, none of her survival skills can help her discover where Nin's been taken, or if she's even alive. The only clue to both her aunt's disappearance and her father's murder is the odd rectangular object her father left behind, an object she comes to realize is a book—a marvelous item unheard of in her otherwise illiterate society. With the help of this book, and the aid of a mysterious stranger with dark secrets of his own, Sefia sets out to rescue her aunt and find out what really happened the day her father was killed—and punish the people responsible.


With overlapping stories of swashbuckling pirates and merciless assassins, The Reader is a brilliantly told adventure from an extraordinary new talent.
Why I'm Excited:
I'm a total sucker for stories about the power of books, and when said stories involve "swashbuckling pirates and merciless assassins," too, you know things are going to get interesting, fast. -Mandy C.
Title: Strange the Dreamer (Strange the Dreamer #1)
Author: Laini Taylor
Publication Date: 2016 September 27 2017 March 28
Series: Strange the Dreamer
What We Know:
Strange the Dreamer is the story of:

• the aftermath of a war between gods and men.
• a mysterious city stripped of its name.
• a mythic hero with blood on his hands.
• a young librarian with a singular dream.
• a girl every bit as perilous as she is imperiled.
• alchemy and blood candy, nightmares and godspawn, moths and monsters, friendship and treachery, love and carnage.


Welcome to Weep.
Why I'm Excited:
NEW LAINI TAYLOR! NEW LAINI TAYLOR! -Mandy W.
Title: Of Fire and Stars (Of Fire and Stars #1)
Author: Audrey Coulthurst
Publication Date: 2016 September November 22
Series: Of Fire and Stars
What We Know:
A princess with a forbidden magical gift is shipped off to a neighboring kingdom to marry a prince, but she has to choose between her duty and her heart when she falls in love with his rogueish horse-training sister instead.


Audrey Coulthurst's Of Fire and Stars pitched as Malinda Lo meets Game of Thrones, about a future queen who falls in love with her fiancé's sister.
Why I'm Excited:
The Malinda Lo Corollary strikes again — with a name-drop in the description, too! -Mandy W.
Title: Heartless
Author: Marissa Meyer
Publication Date: 2016 November 08
Official Blurb:
Long before she was the terror of Wonderland — the infamous Queen of Hearts — she was just a girl who wanted to fall in love.


Catherine may be one of the most desired girls in Wonderland, and a favorite of the yet-unmarried King of Hearts, but her interests lie elsewhere. A talented baker, all she wants is to open a shop with her best friend and supply the Kingdom of Hearts with delectable pastries and confections. But according to her mother, such a goal is unthinkable for the young woman who could be the next Queen.


At a royal ball where Cath is expected to receive the king's marriage proposal, she meets Jest, the handsome and mysterious court joker. For the first time, she feels the pull of true attraction. At the risk of offending the King and infuriating her parents, she and Jest enter into an intense, secret courtship.


Cath is determined to define her own destiny and fall in love on her terms. But in a land thriving with magic, madness, and monsters, fate has other plans.
Why I'm Excited:
Marissa Meyer is no slouch when it comes to breathing new life into classic tales (see: The Lunar Chronicles), so I was immediately excited by the idea of her putting her skills toward creating a unique new version of Alice and Wonderland. -Mandy C.
Title: The Arsonist
Author: Stephanie Oakes
Publication Date: 2016 2017
What We Know:
It's a mystery! (No, really. Goodreads says it's a YA mystery.)
Why I'm Excited:
The Sacred Lies of Minnow Bly is one of my 2015 faves, so you can bet your butt that I'm anxiously awaiting Stephanie Oakes' next novel. -Mandy W.
Title: Phantom Limbs
Author: Paula Garner
Publication Date: 2016
What We Know:
The novel follows 16-year-old Otis, a competitive swimmer and poet whose childhood best friend and first love, Meg, returns to town after a three-year absence, forcing them to face the tragedy that drove them apart.
Why I'm Excited:
The premise of this novel made my Cameron Quick senses start to tingle: "The novel follows 16-year-old Otis, a competitive swimmer and poet whose childhood best friend and first love, Meg, returns to town after a three-year absence, forcing them to face the tragedy that drove them apart." And you know "competitive swimmer" is code word for HAWT. -Sarah
Title: Still Life with Tornado
Author: A.S. King
Publication Date: 2016
What We Know:
It's a book about a sixteen-year-old girl who has been living inside a lie her whole life. When she meets three other versions of herself at three other ages, she slowly uncovers the truth of her life and family.
Why I'm Excited:
OK, this doesn't even have a Goodreads entry yet, but A.S. King dished about her 2016 novel when she stopped by FYA for I Crawl Through It. Also, she has a permanent spot on my TBR 4 LIFE, so this clearly makes my list. -Mandy W.
Title: There's Someone Inside Your House
Author: Stephanie Perkins
Publication Date: 2016 2017 September 26
What We Know:
A YA horror novel in the vein of the movie Scream in which a cadre of high school students are being stalked and attacked by a mysterious killer with no obvious motive.


Yes, it's a contemporary. The killer is not a supernatural creature. I'm talking about ye old traditional knife-wielding maniac.
Yes, it will be bloody.
Yes, it will be sexy.
Yes, it will be scary.
Why I'm Excited:
A new Stephanie Perkins novel is cause enough for celebration, but I'm also pumped that this will be a complete departure from her previous work. I adore her swoontastic books dearly, but I love authors trying something totally different, too! -Mandy W.
---
Which standalones and series starters are you looking forward to in 2016? Let us know in the comments!