In a world with only 365 days in the year, can any reader possibly get through everything the publishing industry has to offer? (No.) No worries, FYA to the rescue: with all of us having such vastly different taste in books, our personal highlights cover a lot of ground. Here are the books we think were the cream of the 2018 crop (this is starting to sound like a wine vintage), and if you don't see your favorite, not to worry! We'll be polling you for your picks tomorrow.
Note: This post contains affiliate links. Learn more about our affiliate policy here.
Sarah's Picks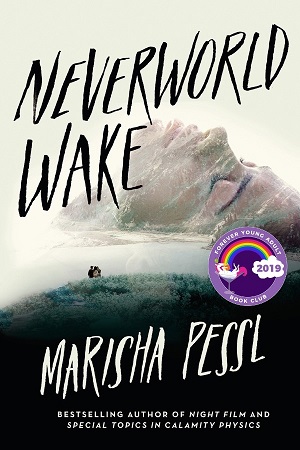 Title: Neverworld Wake
Author: Marisha Pessl
If you're familiar with Marisha Pessl, you already know that she's a brilliantly imaginative writer, a wizard of spellbinding words. That magic is on dazzling display in her first foray into young adult lit–a dark, twisty mystery studded with dynamite characters and breathtaking turns. I read this back in August, and I'm still thinking about it.
Title: If You Don't Have Anything Nice to Say
Author: Leila Sales
'Tis a brave thing to write a YA book about internet shaming and social media vigilantism from the perspective of the accused, but Leila Sales fearlessly crafted a story that is both thoughtful and entertaining. This novel should legit be required reading in schools, not just because it tackles a very salient issue, but also because it's a damn good take on finding your identity as a teen.
Title: A Reaper at the Gates (An Ember in the Ashes #3)
Author: Sabaa Tahir
Series: An Ember in the Ashes
Was I upset when I found out that this novel wasn't the end of a trilogy but rather the third book in a quartet? Hell no! That's because Sabaa Tahir couldn't write a bridge book if she tried. This installment of the series is as relentless and action-packed as the previous books, and right when you think things can't get wilder, they do. (Sabaa, feel free to just keep this series going.)
Mandy W.'s Picks
Title: Let's Talk About Love
Author: Claire Kann
I adored Alice's story of navigating a potential relationship as someone who's asexual, if it wasn't already obvious from me seeking out the author for an interview or championing it to be an FYA Book Club selection (February 2019, y'all!).
Title: Little Do We Know
Author: Tamara Ireland Stone
An unexpected incident pulls two former best friends back into each other's lives in this exploration of friendship, faith, and love. (And, of course, I can't ever mention this book without getting cap-sy about THAT COVER.)
Title: Here to Stay
Author: Sara Farizan
Sara Farizan's books should just come pre-highlighted for me, because I inevitably save all of her quotes anyway. Her latest tackles Islamophobia towards a rising basketball star with her signature wisdom and wit.
Title: The Loneliest Girl in the Universe
Author: Lauren James
2018 was a great year for girl-alone-on -a-spaceship books. (OK, I only read one other in this highly specific subgenre, but two is enough for a trend.) But this one stayed with me because of the daring and exciting turns that it took.
Title: What If It's Us (What If It's Us #1)
Authors: Becky Albertalli and Adam Silvera
Series: What If It's Us
This New York meet-cute love story is like a big cozy hug in book form — and who couldn't use that nowadays, tbh?
Mandy C.'s Picks
Title: Obsidio (The Illuminae Files #3)
Authors: Amie Kaufman and Jay Kristoff
Series: The Illuminae Files
A wholly satisfying ending to one of my most beloved series, Obsidio absolutely does not let up on the action, and, although the unique format is, at this point, three books old, it's still fresh and engaging.
Seconded by Stephanie and Rosemary
Title: Kingdom of Ash (Throne of Glass #7)
Author: Sarah J. Maas
Series: Throne of Glass
In keeping with an apparent theme, yet another satisfying and action-packed ending to a favorite series. If I had to say goodbye to Aelin and crew, this was the way to do it.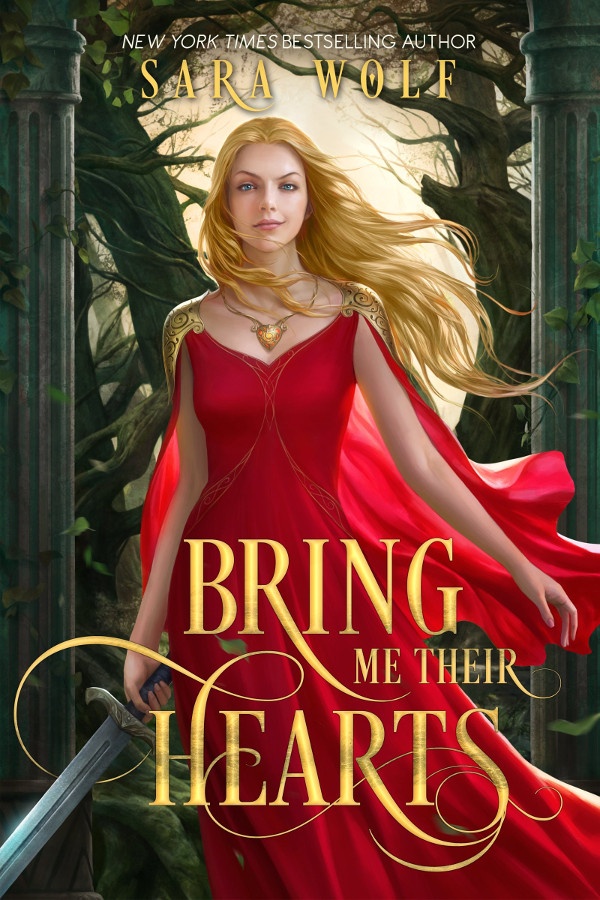 Title: Bring Me Their Hearts (Bring Me Their Hearts #1)
Author: Sara Wolf
Series: Bring Me Their Hearts
I went in to this book expecting a lot of the same old YA fantasy tropes, and I wasn't wrong … but Wolf used them to her advantage, and created a world that feels familiar but fresh at the same time. This book helped rekindle my love of YA fantasy, which had begun to peter out.
Title: Neanderthal Opens the Door to the Universe
Author: Preston Norton
I'll forever be on the lookout for books the punch me in the feels like Jeff Zentner's The Serpent King did, and Neanderthal hit nearly all the right buttons. The main character is achingly real, and Norton deftly mixes heartbreak and humor in equal measure.
Jennie's Picks
Title: The Brilliant Death (The Brilliant Death #1)
Author: A.R. Capetta
Series: The Brilliant Death
This is, hands-down, my favorite read of 2018 (I did get to read my other picks in 2017, though). Between the gender fluid main characters, the old-world Italian fantasy setting, and the smokin' hot makeout sessions, well, book me a flight and call me a strega, because I want to live in this world.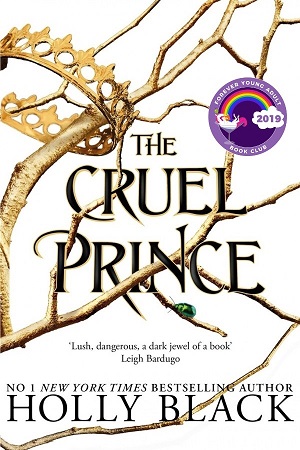 Title: The Cruel Prince (The Folk of the Air #1)
Author: Holly Black
Series: The Folk of the Air
Holy Holly Black. Even if you don't like fairies–I'm looking at you, Sarah–this Machiavellian land of fairies is full of sex, [fae] drugs, and sword-fighting, with jaw-dropping machinations and possibly the worst father figure in all of YA. Easily my favorite of Black's books, and that's saying a lot. And just wait until you get to the end of The Wicked King.
Seconded by Stephanie and Rosemary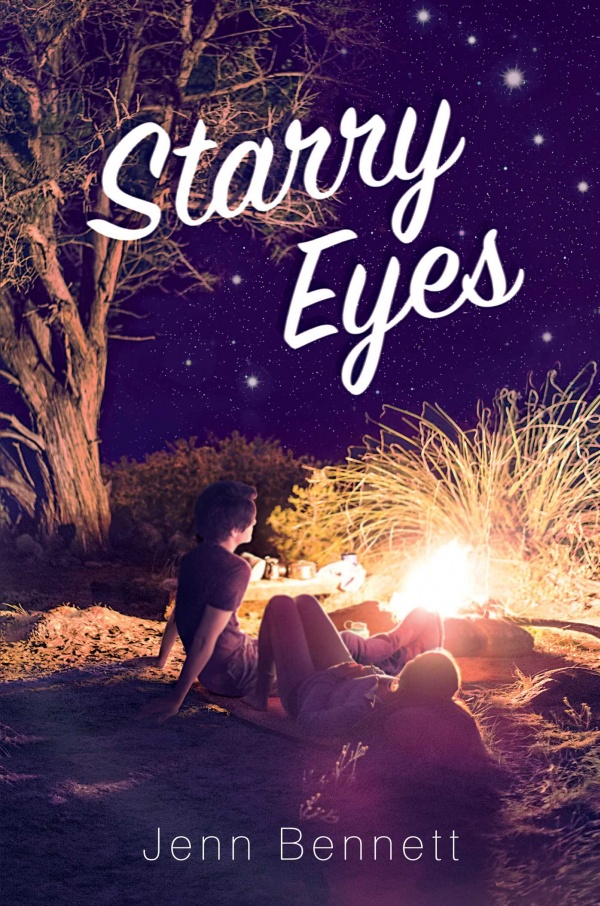 Title: Starry Eyes
Author: Jenn Bennett
Only Jenn Bennett could make camping sexy. If you've never read a Jenn Bennett book, you're in for a treat, but if you're already a devoted fan…oh hey, you're still in for a treat. I can't even be resentful that my teen years were absolutely nothing like what she creates with her sweet, sexy prose, because when you read a JB book, you get to escape for a moment to a land where teen boys have somehow transcended hormones and the patriarchy to be the high school boyfriend you (probably) never had.
Seconded by Stephanie and Rosemary
Title: Picture Us In The Light
Author: Kelly Loy Gilbert
This is probably the only pick of mine that should come with a DNRIP warning, but this incredibly timely tale of immigration, sexuality, mental health, and parental expectations/sacrifice had me weeping. And here I thought there was no way it could break me more than Conviction.
Rosemary's Picks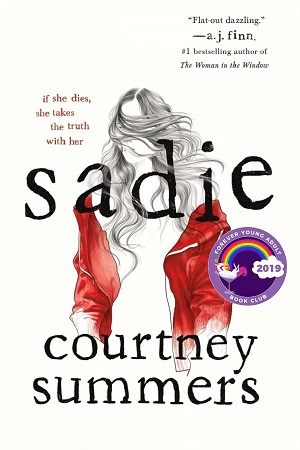 Title: Sadie
Author: Courtney Summers
This book destroyed me in the best possible way, and I knew I was hooked from the first sentence. It's a powerful story about a girl who wants revenge, and a powerful reminder of the way society leaves girls behind. Heart-wrenching and beautiful, and a definite DNRIP (spoken from experience).
Seconded by Jennie
Title: Save the Date
Author: Morgan Matson
The newest from Morgan Matson is a family romp with the signature humor and heart you expect from Matson, but was also an interesting departure in tone for the author. It reminded me of a handful of favorite movies, like Father of the Bride, Sixteen Candles and The Family Stone. I'm already ready for a reread.
Title: Letting Go of Gravity
Author: Meg Leder
I expected a sweet, funny, slightly awkward story similar to Leder's first book, The Museum of Heartbreak, but what I got was a beautiful story about an unsure girl trying to find her place in the world. Letting Go Of Gravity had Leder's signature style but reminded me a lot of my favorite Sarah Dessen books.
Title: The Case For Jamie (Charlotte Holmes #3)
Author: Brittany Cavallaro
Series: Charlotte Holmes
I feared this series had lost me after the second book, which dragged a bit too much for my liking. But The Case For Jamie had me back in the thick of it whether I wanted to be or not. The action and pacing were spot on, the swoon could almost set the pages on fire, and Charlotte and Jamie were perfect in their imperfections. I can't wait for the final book in this series.
Title: Together at Midnight
Author: Jennifer Castle
I started the year on a high note with this sweet romantic contemporary about two people caught in a blizzard in NYC the week between Christmas and New Years Eve. The main characters' guilt over not helping a girl during a tragic accident lends the story a bit of gravitas, while the quiet, snowed-in streets of NYC made me want to cozy up with a cup of hot cocoa. A perfect balance.
Stephanie's Picks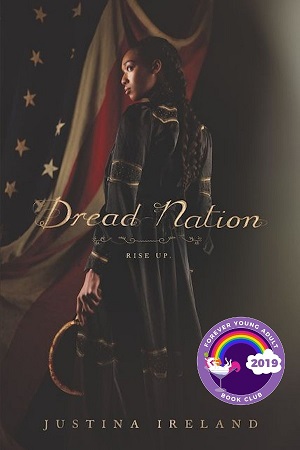 Title: Dread Nation (Dread Nation #1)
Author: Justina Ireland
Series: Dread Nation
Zombies will always be interesting to me, and pairing them up in a historical alternate timeline with a compelling story, multi-dimensional characters, and a strong message? You've got yourself the makings of an incredible series.
Title: Seafire (Seafire #1)
Author: Natalie C. Parker
Series: Seafire
You can call these girls pirates, but they're really more like seafaring Robin Hoods. Parker took a standard trope and added a little twist to it with the unexplained electronic advancements that hint that there is more to this fantasy world than cutlasses and cannons. It was great to see a mostly all-female cast where they written with gravitas and complexity, exploring interesting team dynamics as they worked through real-world problems.
Title: The Girl in the Tower (Winternight Trilogy #2)
Author: Katherine Arden
Series: The Winternight Trilogy
I thought that the first book had kind of said everything it needed to say, but, man, did Arden show me what's what with this lush, beautiful sequel. Vasya's world got so much larger than the tiny village she inhabited before, and the stakes were kicked way up. Even with such distinct characters and settings the author wound everything together seamlessly and left me desperate for the final installment.
Title: Spinning Silver
Author: Naomi Novik
I was highly anticipating Novik's follow up to Uprooted and she didn't let me down. With so many points of view and plot threads, this book could have easily been overdone, but it came together in a package that I couldn't put down. The writing is so classic fairy tale yet the tone has a more modern sensibility, so I can bask in the beautiful settings while I rage against the status quo of an unfair time. While I could've used a bit more swoon, I loved my time with this book.
Title: Whisper of the Tide (Song of the Current #2)
Author: Sarah Tolcser
Series: Song of the Current
I liken this duology to being like a comfort food. It's well-made but familiar, and sometimes that is just what you're looking for between your salads and fast food (I don't know where the rest of this analogy is going, guys…). In essence, this book hit all the right beats: it was a grand adventure with a touch of angst but finished with a most satisfying payoff.
Brian's Picks
Title: The Lady's Guide to Petticoats and Piracy (Montague Siblings #2)
Author: Mackenzi Lee
Series: Montague Siblings
The sequel to A Gentleman's Guide to Vice and Virtue does not disappoint. It was nice to hear about the adventures of Henry's smarter, more-together, mildly-annoying sister Felicity. I'm hoping for a third installment narrated by Henry's partner Percy.
Title: Mascot
Author: Antony John
Antony John's foray into middle grade novels does not disappoint. Set in my hometown of St. Louis, we see how Noah, who recently lost both his father and his ability to walk in a car accident, learn to live again, with the usual warm humor we expect from this author.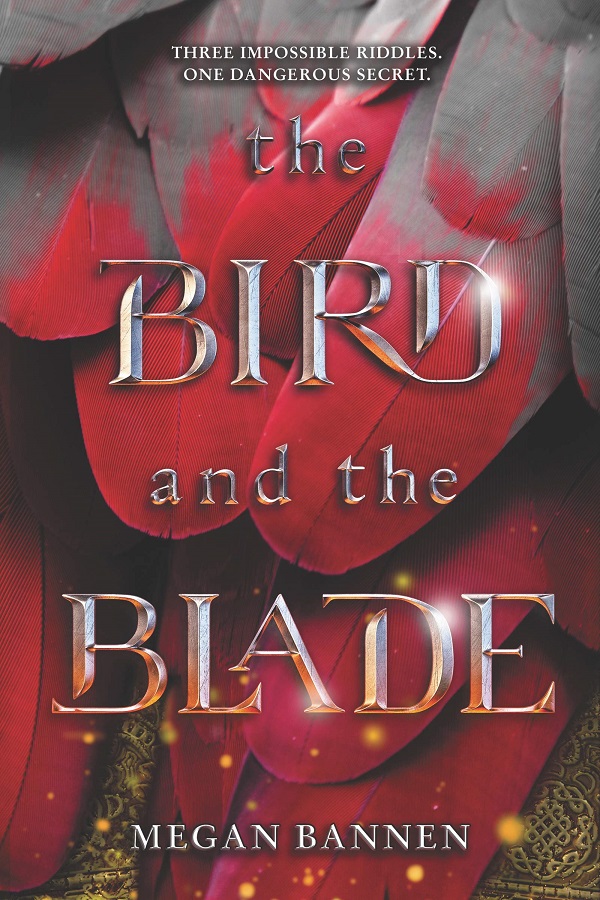 Title: The Bird and the Blade
Author: Megan Bannen
Who doesn't love a road trip book set in the days of the decline of the Mongolian empire? And it's got riddles in it!
Title: How We Roll
Author: Natasha Friend
A young female athlete who has gone totally bald befriends a bitter aspiring artist who recently lost both his legs in an accident. You can't help but root for these two unlikely heroes.
Title: Relative Strangers
Author: Paula Garner
Ever wish you had a different mother? Ever wish you had another family? A better family? Jules's wish unexpectedly comes true when she meets the foster family she never knew she had as a baby. And her foster brother is…cute.
---
What do you think? Do you agree with our picks? If not, stay tuned—you'll get to weigh in!