A new year on the horizon means NEW BOOKS! And 2019 isn't planning to take it easy on our ever-growing TBRs. (Minor spoilers possibly ahead for sequels and follow-ups.)
Note: This post contains affiliate links. Learn more about our affiliate policy here.
Title: The Girl King (The Girl King #1)
Author: Mimi Yu
Publication Date: 2019 January 08
Series: The Girl King
Official Blurb:
Two sisters become unwitting rivals in a war to claim the title of Emperor in this sweeping tale of ambition, sacrifice and betrayal for readers of Sabaa Tahir and Alwyn Hamilton.


All hail the Girl King.


Sisters Lu and Min have always understood their places as princesses of the Empire. Lu knows she is destined to become the dynasty's first female ruler, while Min is resigned to a life in her shadow. Then their father declares their male cousin Set the heir instead—a betrayal that sends the sisters down two very different paths.


Determined to reclaim her birthright, Lu goes on the run. She needs an ally—and an army—if she is to succeed. Her quest leads her to Nokhai, the last surviving wolf shapeshifter. Nok wants to keep his identity secret, but finds himself forced into an uneasy alliance with the girl whose family killed everyone he ever loved…


Alone in the volatile court, Min's hidden power awakens—a forbidden, deadly magic that could secure Set's reign…or allow Min to claim the throne herself. But there can only be one Emperor, and the sisters' greatest enemy could turn out to be each other.
Why I'm Excited:
Tbh, I'm already cheering for the sisters to team up to TAKE DOWN THE PATRIARCHY. -Mandy W.
Title: Two Can Keep a Secret
Author: Karen M. McManus
Publication Date: 2019 January 08
Official Blurb:
Echo Ridge is small-town America. Ellery's never been there, but she's heard all about it. Her aunt went missing there at age seventeen. And only five years ago, a homecoming queen put the town on the map when she was killed. Now Ellery has to move there to live with a grandmother she barely knows.


The town is picture-perfect, but it's hiding secrets. And before school even begins for Ellery, someone's declared open season on homecoming, promising to make it as dangerous as it was five years ago. Then, almost as if to prove it, another girl goes missing.


Ellery knows all about secrets. Her mother has them; her grandmother does too. And the longer she's in Echo Ridge, the clearer it becomes that everyone there is hiding something. The thing is, secrets are dangerous–and most people aren't good at keeping them. Which is why in Echo Ridge, it's safest to keep your secrets to yourself.
Why I'm Excited:
McManus really kept me guessing till the end of One Of Us Is Lying. She managed to deliver a great mystery, butterfly-inducing swoon, and likable characters who may or may not also be murderers. If her next book is half as good, I'll be thrilled. -Rosemary
(Seconded by Stephanie)
Title: The Wicked King (The Folk of the Air #2)
Author: Holly Black
Publication Date: 2019 January 08
Series: The Folk of the Air
Why I'm Excited:
Admittedly, I've already read this…which means I can promise you even more political intrigue and jaw-dropping twists. -Jennie
(Seconded by Rosemary)
Title: The Winter of the Witch (The Winternight Trilogy #3)
Author: Katherine Arden
Publication Date: 2019 January 08
Series: The Winternight Trilogy
Why I'm Excited:
I am just crossing my fingers that the conclusion to this series that I have fallen in love with is worthy of its predecessors. Also if we can get heaps more swoon with the Frost Demon I will erect a metaphorical statue in Arden's honor. -Stephanie
(Seconded by Mandy C.)
Title: All Is Fair
Author: Dee Garretson
Publication Date: 2019 January 22
Official Blurb:
When Lady Mina Tretheway receives a telegram at boarding school, she doesn't want to read it. In 1918, with war raging, she dreads telegrams, knowing they never bring good news.


At first she doesn't understand the cryptic message. Then she realizes it's written in code, and the message leads her home to Hallington Manor. When Lord Andrew Graham appears with a dashing young American, Lucas Mueller, Mina learns that the two of them must work together on dangerous project for the war effort.


Thinking Mina is just a spoiled aristocrat, Lucas tries to complete the project alone, fearing her inexperience will give them away. But when the project goes very wrong, Mina and Lucas are thrown together to complete the mission before more soldiers disappear into the darkness of war.
Why I'm Excited:
Coded telegrams, secret messages, an English girl and a hot young American boy who must team up on a dangerous war effort. This is exactly the sort of historical fiction I CRAVE. -Rosemary
(Seconded by Stephanie)
Title: The Electric War: Edison, Tesla, Westinghouse, and the Race to Light the World (Gilded Age #1)
Author: Mike Winchell
Publication Date: 2019 January 22
Series: Gilded Age
Official Blurb:
In the mid-to-late-nineteenth century, a burgeoning science called electricity promised to shine new light on a rousing nation. Inventive and ambitious minds were hard at work. Soon that spark was fanned and given life, and a fiery war was under way to be the first to light—and run—the world with electricity. Thomas Alva Edison, the inventor of direct current (DC), engaged in a brutal battle with Nikola Tesla and George Westinghouse, the inventors of alternating current (AC). There would be no ties in this bout—only a winner and a loser. The prize: a nationwide monopoly in electric current. Brimming with action, suspense, and rich historical and biographical information about these inventors, here is the rousing account of one of the world's defining scientific competitions.
Why I'm Excited:
Love a good gilded age book. Those three guys were all kind of insane. -Brian
Title: The Vanishing Stair (Truly Devious #2)
Author: Maureen Johnson
Publication Date: 2019 January 22
Series: Truly Devious
Why I'm Excited:
The first book in the series was so much fun, so I've got to see what Stevie does next. -Jennie
(Seconded by Rosemary)
Title: A Curse So Dark and Lonely (Cursebreakers #1)
Author: Brigid Kemmerer
Publication Date: 2019 January 29
Series: Cursebreakers
Official Blurb:
Fall in love, break the curse.


It once seemed so easy to Prince Rhen, the heir to Emberfall. Cursed by a powerful enchantress to repeat the autumn of his eighteenth year over and over, he knew he could be saved if a girl fell for him. But that was before he learned that at the end of each autumn, he would turn into a vicious beast hell-bent on destruction. That was before he destroyed his castle, his family, and every last shred of hope.


Nothing has ever been easy for Harper Lacy. With her father long gone, her mother dying, and her brother barely holding their family together while constantly underestimating her because of her cerebral palsy, she learned to be tough enough to survive. But when she tries to save someone else on the streets of Washington, DC, she's instead somehow sucked into Rhen's cursed world.


Break the curse, save the kingdom.


A prince? A monster? A curse? Harper doesn't know where she is or what to believe. But as she spends time with Rhen in this enchanted land, she begins to understand what's at stake. And as Rhen realizes Harper is not just another girl to charm, his hope comes flooding back. But powerful forces are standing against Emberfall . . . and it will take more than a broken curse to save Harper, Rhen, and his people from utter ruin.
Why I'm Excited:
Yeah, we need another Beauty and the Beast retelling like we need a hole in our heads, BUT Brigid is so great at making romantic chemistry sizzle and spark! Plus the main character has cerebral palsy so +1 for representation. -Stephanie
Title: King of Scars (King of Scars #1)
Author: Leigh Bardugo
Publication Date: 2019 January 29
Series: King of Scars
Official Blurb:
Nikolai Lantsov has always had a gift for the impossible. No one knows what he endured in his country's bloody civil war—and he intends to keep it that way. Now, as enemies gather at his weakened borders, the young king must find a way to refill Ravka's coffers, forge new alliances, and stop a rising threat to the once-great Grisha Army.


Yet with every day a dark magic within him grows stronger, threatening to destroy all he has built. With the help of a young monk and a legendary Grisha Squaller, Nikolai will journey to the places in Ravka where the deepest magic survives to vanquish the terrible legacy inside him. He will risk everything to save his country and himself. But some secrets aren't meant to stay buried—and some wounds aren't meant to heal.
Why I'm Excited:
NIKOLAI. Leigh Bardugo already could do little wrong in my eyes, and then she announced a duology "starring" one of the best—and most deserving of having his story told—secondary characters from the Grishaverse. I can't wait. -Mandy C.
(Seconded by Stephanie)
Title: Courting Darkness (Courting Darkness #1)
Author: Robin LaFevers
Publication Date: 2019 February 05
Series: Courting Darkness
Official Blurb:
Death wasn't the end, it was only the beginning…


Sybella has always been the darkest of Death's daughters, trained at the convent of Saint Mortain to serve as his justice. But she has a new mission now. In a desperate bid to keep her two youngest sisters safe from the family that nearly destroyed them all, she agrees to accompany the duchess to France, where they quickly find themselves surrounded by enemies. Their one ray of hope is Sybella's fellow novitiates, disguised and hidden deep in the French court years ago by the convent—provided Sybella can find them.


Genevieve has been undercover for so many years, she struggles to remember who she is or what she's supposed to be fighting for. Her only solace is a hidden prisoner who appears all but forgotten by his guards. When tragedy strikes, she has no choice but to take matters into her own hands—even if it means ignoring the long awaited orders from the convent.


As Sybella and Gen's paths draw ever closer, the fate of everything they hold sacred rests on a knife's edge. Will they find each other in time, or will their worlds collide, destroying everything they care about?
Why I'm Excited:
LaFevers' His Fair Assassin series is still one I think about, with its unique (to YA) setting and assassin nuns. This book sounds just as freaking cool and I'm excited for another well-researched historical romp! -Stephanie
(Seconded by Mandy C.)
Title: On the Come Up
Author: Angie Thomas
Publication Date: 2019 February 05
Official Blurb:
Sixteen-year-old Bri wants to be one of the greatest rappers of all time. Or at least make it out of her neighborhood one day. As the daughter of an underground rap legend who died before he hit big, Bri's got big shoes to fill. But now that her mom has unexpectedly lost her job, food banks and shutoff notices are as much a part of Bri's life as beats and rhymes. With bills piling up and homelessness staring her family down, Bri no longer just wants to make it—she has to make it.


On the Come Up is Angie Thomas's homage to hip-hop, the art that sparked her passion for storytelling and continues to inspire her to this day. It is the story of fighting for your dreams, even as the odds are stacked against you; of the struggle to become who you are and not who everyone expects you to be; and of the desperate realities of poor and working-class black families.
Why I'm Excited:
To say FYA HQ is hyped for this is an understatement. This is the only 2019 release that's on all of our individual lists! -Mandy W.
(Seconded by Jennie, Mandy C., Sarah, Rosemary, and Stephanie)
Title: Warrior of the Wild
Author: Tricia Levenseller
Publication Date: 2019 February 26
Official Blurb:
How do you kill a god?


As her father's chosen heir, eighteen-year-old Rasmira has trained her whole life to become a warrior and lead her village. But when her coming-of-age trial is sabotaged and she fails the test, her father banishes her to the monster-filled wilderness with an impossible quest: to win back her honour, she must kill the oppressive god who claims tribute from the villages each year or die trying.
Why I'm Excited:
Levenseller has proven she can write a violent, strong but multi-faceted female character, and with this book about a female warrior who has to venture out to kill a god, it seems like that may be her favorite type of person. -Stephanie
Title: What We Buried
Author: Kate Boorman
Publication Date: 2019 February 26
Official Blurb:
One of Us Is Lying meets The Leftovers in this captivating YA thriller about a brother and sister forced to find their missing parents.


Fans of We Were Liars and One of Us Is Lying will be immediately drawn in to the thrilling psychological puzzle at the heart of What We Buried.


Siblings Liv and Jory Brewer have grown up resenting one another. Liv—former pageant queen and reality-TV star—was groomed for a life in the spotlight, while her older brother Jory, born with a partial facial paralysis, was left in the shadows. The only thing they have in common is contempt for their parents.


Now Liv is suing her mom and dad for emancipation, and Jory views the whole thing as yet another attention-getting spectacle. But on the day of the hearing, their parents mysteriously vanish, and the siblings are forced to work together. Liv feels certain she knows where they are and suspects that Jory knows more than he's telling . . . which is true.


What starts as a simple overnight road trip soon takes a turn for the dangerous and surreal. And as the duo speeds through the deserts of Nevada, brother and sister will unearth deep family secrets that force them to relive their pasts as they try to retain a grip on the present.


Told from the split viewpoints of Liv and Jory, What We Buried is a psychological thrill ride that deftly explores how memories can lie, how time can bend, and ultimately, how reconciling the truth can be a matter of life or death.
Why I'm Excited:
Covergasm. -Brian
Title: Lovely War
Author: Julie Berry
Publication Date: 2019 March 05
Official Blurb:
A sweeping, multi-layered romance with a divine twist, by the Printz Honor-winning author of The Passion of Dolssa, set in the perilous days of World Wars I and II.


It's 1917, and World War I is at its zenith when Hazel and James first catch sight of each other at a London party. She's a shy and talented pianist; he's a newly minted soldier with dreams of becoming an architect. When they fall in love, it's immediate and deep–and cut short when James is shipped off to the killing fields.


Aubrey Edwards is also headed toward the trenches. A gifted musician who's played Carnegie Hall, he's a member of the 15th New York Infantry, an all-African-American regiment being sent to Europe to help end the Great War. Love is the last thing on his mind. But that's before he meets Colette Fournier, a Belgian chanteuse who's already survived unspeakable tragedy at the hands of the Germans.


Thirty years after these four lovers' fates collide, the Greek goddess Aphrodite tells their stories to her husband, Hephaestus, and her lover, Ares, in a luxe Manhattan hotel room at the height of World War II. She seeks to answer the age-old question: Why are Love and War eternally drawn to one another? But her quest for a conclusion that will satisfy her jealous husband uncovers a multi-threaded tale of prejudice, trauma, and music and reveals that War is no match for the power of Love.
Why I'm Excited:
WWI is underserved in YA, and after The Passion of Dolssa, I will read anything Julie Berry writes. -Jennie
(Seconded by Rosemary)
Title: A Question of Holmes (Charlotte Holmes #4)
Author: Brittany Cavallaro
Publication Date: 2019 March 05
Series: Charlotte Holmes
Why I'm Excited:
The end of The Case For Jamie had my heart all a'flutter. It finally felt like Charlotte and Jamie might actually get to be….happy for a minute? I know that Cavallaro will rip me from this reverie in Book 4, but I'm all in on this series to the end regardless. -Rosemary
Title: When the Sky Fell on Splendor
Author: Emily Henry
Publication Date: 2019 March 12
Official Blurb:
The Serpent King meets Stranger Things in Emily Henry's gripping novel about a group of friends in a small town who find themselves dealing with unexpected powers after a cosmic event.


Almost everyone in the small town of Splendor, Ohio, was affected when the local steel mill exploded. If you weren't a casualty of the accident yourself, chances are a loved one was. That's the case for seventeen-year-old Franny, who, five years after the explosion, still has to stand by and do nothing as her brother lies in a coma.


In the wake of the tragedy, Franny found solace in a group of friends whose experiences mirrored her own. The group calls themselves The Ordinary, and they spend their free time investigating local ghost stories and legends, filming their exploits for their small following of YouTube fans. It's silly, it's fun, and it keeps them from dwelling on the sadness that surrounds them.


Until one evening, when the strange and dangerous thing they film isn't fiction–it's a bright light, something massive hurdling toward them from the sky. And when it crashes and the teens go to investigate…everything changes.
Why I'm Excited:
Emily Henry is one of my favorite magical realism authors in YA right now, and the fact that her new book is billed as The Serpent King meets Stranger Things, with a cover that looks straight out of The X-Files? G R A B B Y H A N D S. -Rosemary
Title: Return of the Thief (The Queen's Thief #6)
Author: Megan Whalen Turner
Publication Date: 2019 March 19
Series: The Queen's Thief
Why I'm Excited:
DON'T LEAVE ME, EUGENIDES. How can this be the last in the series? -Jennie
Title: Small Town Hearts
Author: Lillie Vale
Publication Date: 2019 March 19
Official Blurb:
Rule #1 – Never fall for a summer boy.


Fresh out of high school, Babe Vogel should be thrilled to have the whole summer at her fingertips. She loves living in her lighthouse home in the sleepy Maine beach town of Oar's Rest and being a barista at the Busy Bean, but she's totally freaking out about how her life will change when her two best friends go to college in the fall. And when a reckless kiss causes all three of them to break up, she may lose them a lot sooner. On top of that, her ex-girlfriend is back in town, bringing with her a slew of memories, both good and bad.


And then there's Levi Keller, the cute artist who's spending all his free time at the coffee shop where she works. Levi's from out of town, and even though Babe knows better than to fall for a tourist who will leave when summer ends, she can't stop herself from wanting to know him. Can Babe keep her distance, or will she break the one rule she's always had – to never fall for a summer boy?
Why I'm Excited:
A beach town in Maine, a bisexual barista named Babe, and a summer of baking pies and while figuring out What's Next. Ugh, this book is a whole aesthetic and I can't wait to dive in. -Rosemary
Title: Dig
Author: A.S. King
Publication Date: 2019 March 26
Official Blurb:
The Shoveler, the Freak, CanIHelpYou?, Loretta the Flea-Circus Ring Mistress, and First-Class Malcolm. These are the five teenagers lost in the Hemmings family's maze of tangled secrets. Only a generation removed from being simple Pennsylvania potato farmers, Gottfried and Marla Hemmings managed to trade digging spuds for developing subdivisions and now sit atop a seven-figure bank account, wealth they've declined to pass on to their adult children or their teenage grand children.


"Because we want them to thrive," Marla always says.


What does thriving look like? Like carrying a snow shovel everywhere. Like selling pot at the Arby's drive-thru window. Like a first class ticket to Jamaica between cancer treatments. Like a flea-circus in a doublewide. Like the GPS coordinates to a mound of dirt in a New Jersey forest.


As the rot just beneath the surface of the Hemmings precious white suburban respectability begins to spread, the far flung grand children gradually find their ways back to each other, just in time to uncover the terrible cost of maintaining the family name.
Why I'm Excited:
I will follow A.S. King to the ends of the literary world and back, so sign me up for some potato farmers family dramz! -Mandy W.
Title: Defy Me (Shatter Me #5)
Author: Tahereh Mafi
Publication Date: 2019 April 02
Series: Shatter Me
Why I'm Excited:
I'll admit I wasn't totally sold on the idea of three new Shatter Me books, and tbh I only read Restore Me because ILU WARNER! It dragged a little, then ended on a cliffhanger that made me mad that I had to wait a whole year for Defy Me. -Rosemary
Title: Defy the Fates (Constellation #3)
Author: Claudia Gray
Publication Date: 2019 April 02
Series: Constellation
Why I'm Excited:
I can't get enough of Gray's writing, and the near-perfect way she mixes action and swoon. I adore Abel and Noemi's story, and I'm both sad and excited to see how their story ends. -Mandy C.
Title: The Princess and the Fangirl (Once Upon a Con #2)
Author: Ashley Poston
Publication Date: 2019 April 02
Series: Once Upon a Con
Why I'm Excited:
Geekerella is one of the only "geek" novels I've read that truly captures what it's like to be a geek. I connected with the book immediately, and am looking forward to diving back into the Geekerella 'verse with this companion novel. -Mandy C.
Title: Serious Moonlight
Author: Jenn Bennett
Publication Date: 2019 April 16
Official Blurb:
After an awkward first encounter, Birdie and Daniel are forced to work together in a Seattle hotel where a famous author leads a mysterious and secluded life in this romantic contemporary novel from the author of Alex, Approximately.


Mystery-book aficionado Birdie Lindberg has an overactive imagination. Raised in isolation and homeschooled by strict grandparents, she's cultivated a whimsical fantasy life in which she plays the heroic detective and every stranger is a suspect. But her solitary world expands when she takes a job the summer before college, working the graveyard shift at a historic Seattle hotel.


In her new job, Birdie hopes to blossom from introverted dreamer to brave pioneer, and gregarious Daniel Aoki volunteers to be her guide. The hotel's charismatic young van driver shares the same nocturnal shift and patronizes the waterfront Moonlight Diner where she waits for the early morning ferry after work. Daniel also shares her appetite for intrigue, and he's stumbled upon a real-life mystery: a famous reclusive writer—never before seen in public—might be secretly meeting someone at the hotel.


To uncover the writer's puzzling identity, Birdie must come out of her shell…discovering that most confounding mystery of all may be her growing feelings for the elusive riddle that is Daniel.
Why I'm Excited:
Jenn. Bennett. (Also? There's #sexysushi.) -Jennie
(Seconded by Rosemary)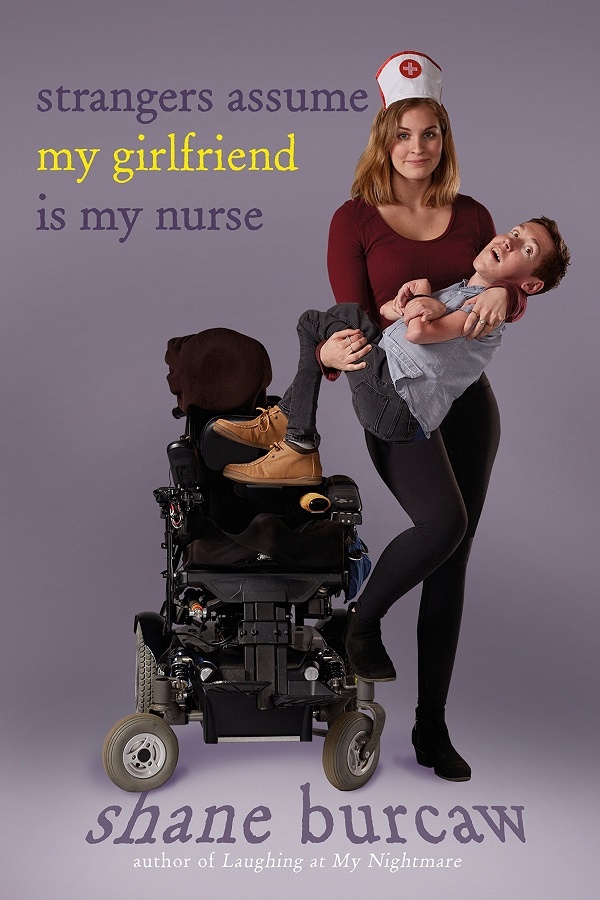 Title: Strangers Assume My Girlfriend Is My Nurse
Author: Shane Burcaw
Publication Date: 2019 April 30
Official Blurb:
With his signature acerbic wit and hilarious voice, twenty-something author, blogger, and entrepreneur Shane Burcaw is back with an essay collection about living a full life in a body that many people perceive as a tragedy. From anecdotes about first introductions where people patted him on the head instead of shaking his hand, to stories of passersby mistaking his able-bodied girlfriend for a nurse, Shane tackles awkward situations and assumptions with humor and grace.


On the surface, these essays are about day-to-day life as a wheelchair user with a degenerative disease, but they are actually about family, love, and coming of age.
Why I'm Excited:
I chose this one based on the cover. -Brian
Title: Aurora Rising (The Aurora Cycle #1)
Authors: Amie Kaufman and Jay Kristoff
Publication Date: 2019 May 07
Series: The Aurora Cycle
Official Blurb:
From the internationally bestselling authors of The Illuminae Files comes an epic new science fiction adventure.


The year is 2380, and the graduating cadets of Aurora Academy are being assigned their first missions. Star pupil Tyler Jones is ready to recruit the squad of his dreams, but his own boneheaded heroism sees him stuck with the dregs nobody else in the Academy would touch…


A cocky diplomat with a black belt in sarcasm
A sociopath scientist with a fondness for shooting her bunkmates
A smart-ass techwiz with the galaxy's biggest chip on his shoulder
An alien warrior with anger management issues
A tomboy pilot who's totally not into him, in case you were wondering


And Ty's squad isn't even his biggest problem—that'd be Aurora Jie-Lin O'Malley, the girl he's just rescued from interdimensional space. Trapped in cryo-sleep for two centuries, Auri is a girl out of time and out of her depth. But she could be the catalyst that starts a war millions of years in the making, and Tyler's squad of losers, discipline-cases and misfits might just be the last hope for the entire galaxy.


They're not the heroes we deserve. They're just the ones we could find. Nobody panic.
Why I'm Excited:
The Illuminae Files is one of my most favorite series, so I'm excited to see what the Kristoff/Kaufman combination brings next. Plus: Who doesn't love a story about a team of misfits forced to work together for the greater good? -Mandy C.
Title: The Bride Test (The Kiss Quotient #2)
Author: Helen Hoang
Publication Date: 2019 May 07
Series: The Kiss Quotient
Why I'm Excited:
While Hoang doesn't write YA, she DOES write amazing swoon, and her book, The Kiss Quotient was a top pick for me in 2018. I am waiting for this follow-up (with different characters) with bated breath. -Stephanie
Title: Finale (Caraval #3)
Author: Stephanie Garber
Publication Date: 2019 May 07
Series: Caraval
Why I'm Excited:
I can't even imagine where Garber will take this series, but I'm ready to dive back into her lush worlds. -Jennie
Title: Her Royal Highness (Royals #2)
Author: Rachel Hawkins
Publication Date: 2019 May 07
Series: Royals
Why I'm Excited:
Rachel Hawkins just knows how to write a rollicking good time. Her books remind me of Meg Cabot books, which is high praise indeed. It's youthful while also thoughtful, funny without being silly, and fun without being totally frothy. I already plan on liking this sequel, so don't let me down! -Stephanie
Title: Somewhere Only We Know
Author: Maurene Goo
Publication Date: 2019 May 07
Official Blurb:
Sparks fly between a K pop starlet and a tabloid reporter in this heartwarming rom-com from Maurene Goo.


10 00 p.m.: Lucky is the biggest K-pop star on the scene, and she's just performed her hit song "Heartbeat" in Hong Kong to thousands of adoring fans. She's about to debut on The Tonight Show in America, hopefully a breakout performance for her career. But right now? She's in her fancy hotel, trying to fall asleep but dying for a hamburger.


11 00 p.m.: Jack is sneaking into a fancy hotel, on assignment for his tabloid job that he keeps secret from his parents. On his way out of the hotel, he runs into a girl wearing slippers, a girl who is single-mindedly determined to find a hamburger. She looks kind of familiar. She's very cute. He's maybe curious.


12:00 a.m.: Nothing will ever be the same.


With her trademark humor and voice, Maurene Goo delivers a sparkling story of taking a chance on love–and finding yourself along the way.
Why I'm Excited:
Maurene Goo… wrote a Roman Holiday book… with the name of one of my favourite songs… about a K-pop star… set in my hometown. JUST HOOK IT TO MY VEINS. -Mandy W.
Title: Birthday
Author: Meredith Russo
Publication Date: 2019 May 21
Official Blurb:
Boyhood meets The Sun Is Also a Star in this unconventional love story about two teens bonded for life when they are born on the same day at the same time by award-winning author Meredith Russo!


Two kids, Morgan and Eric, are bonded for life after being born on the same day at the same time. We meet them once a year on their shared birthday as they grow and change: as Eric figures out who he is and how he fits into the world, and as Morgan makes the difficult choice to live as her true self. Over the years, they will drift apart, come together, fight, make up, and break up—and ultimately, realize how inextricably they are a part of each other.
Why I'm Excited:
This seems like it could be lovely and romantic and heartbreaking, i.e., all the things that made me fall in love with Russo's debut, If I Was Your Girl. -Mandy W.
Title: Find Me Their Bones (Bring Me Their Hearts #2)
Author: Sara Wolf
Publication Date: 2019 June 04
Series: Bring Me Their Hearts
Why I'm Excited:
Bring Me Their Hearts was a surprise hit for me this past year, and totally reinvigorated my love of YA fantasy with the way Wolf turned expected and familiar tropes on their heads. I'm hoping Find Me Their Bones doesn't fall prey to the Bridge Book Blues and once again impresses. -Mandy C.
Title: Red, White & Royal Blue
Author: Casey McQuiston
Publication Date: 2019 June 04
Official Blurb:
A big-hearted romantic comedy in which the First Son falls in love with the Prince of Wales after an incident of international proportions forces them to pretend to be best friends…


First Son Alex Claremont-Diaz is the closest thing to a prince this side of the Atlantic. With his intrepid sister and the Veep's genius granddaughter, they're the White House Trio, a beautiful millennial marketing strategy for his mother, President Ellen Claremont. International socialite duties do have downsides—namely, when photos of a confrontation with his longtime nemesis Prince Henry at a royal wedding leak to the tabloids and threaten American/British relations.


The plan for damage control: staging a fake friendship between the First Son and the Prince. Alex is busy enough handling his mother's bloodthirsty opponents and his own political ambitions without an uptight royal slowing him down. But beneath Henry's Prince Charming veneer, there's a soft-hearted eccentric with a dry sense of humor and more than one ghost haunting him.


As President Claremont kicks off her reelection bid, Alex finds himself hurtling into a secret relationship with Henry that could derail the campaign and upend two nations. And Henry throws everything into question for Alex, an impulsive, charming guy who thought he knew everything: What is worth the sacrifice? How do you do all the good you can do? And, most importantly, how will history remember you?
Why I'm Excited:
The First Son of the United States is forced to fake a friendship with his long-time nemesis, The Prince of Wales. Love and swoon ensues. GIVE IT TO ME NOW. -Rosemary
Title: If It Makes You Happy
Author: Claire Kann
Publication Date: 2019 June 04
Official Blurb:
High school finally behind her, Winnie is all set to attend college in the fall. But first she's spending her summer days working at her granny's diner and begins spending her midnights with Dallas—the boy she loves to hate and hates that she likes. Winnie lives in Misty Haven, a small town where secrets are impossible to keep—like when Winnie allegedly snaps on Dr. Skinner, which results in everyone feeling compelled to give her weight loss advice for her own good. Because they care that's she's "too fat."


Winnie dreams of someday inheriting the diner—but it'll go away if they can't make money, and fast. Winnie has a solution—win a televised cooking competition and make bank. But Granny doesn't want her to enter—so Winnie has to find a way around her formidable grandmother. Can she come out on top?
Why I'm Excited:
If Claire Kann keeps on writing books with amazing covers of happy Black girls… then I'm going to need to read them ALLLLLLLLLLLLLLL. -Mandy W.
Title: The Rest of the Story
Author: Sarah Dessen
Publication Date: 2019 June 04
Official Blurb:
From #1 New York Times bestselling author Sarah Dessen comes a big-hearted, sweeping novel about a girl who reconnects with a part of her family she hasn't seen since she was a little girl—and falls in love, all over the course of a magical summer.


Emma Saylor doesn't remember a lot about her mother, who died when she was ten. But she does remember the stories her mom told her about the big lake that went on forever, with cold, clear water and mossy trees at the edges.


Now it's just Emma and her dad, and life is good, if a little predictable…until Emma is unexpectedly sent to spend the summer with her mother's family—her grandmother and cousins she hasn't seen since she was a little girl.


When Emma arrives at North Lake, she realizes there are actually two very different communities there. Her mother grew up in working class North Lake, while her dad spent summers in the wealthier Lake North resort. The more time Emma spends there, the more it starts to feel like she is divided into two people as well. To her father, she is Emma. But to her new family, she is Saylor, the name her mother always called her.


Then there's Roo, the boy who was her very best friend when she was little. Roo holds the key to her family's history, and slowly, he helps her put the pieces together about her past. It's hard not to get caught up in the magic of North Lake—and Saylor finds herself falling under Roo's spell as well.


For Saylor, it's like a whole new world is opening up to her. But when it's time to go back home, which side of her will win out?
Why I'm Excited:
A new Sarah Dessen! That's enough to get me all kinds of excited, but then she threw in a reconnection with a childhood bestie (named Roo!) and now I'm pretty sure the anticipation will kill me. -Sarah
(Seconded by Rosemary)
Title: Rage (Stormheart #2)
Author: Cora Carmack
Publication Date: 2019 June 11
Series: Stormheart
Why I'm Excited:
Although they are many (many), I just can't get enough of fantasy novels led by fierce females who discover they're not nearly as ordinary as they once assumed. -Mandy C.
Title: Immunity (Contagion #2)
Author: Erin Bowman
Publication Date: 2019 July 02
Series: Contagion
Why I'm Excited:
Contagion was a horror movie that threw you a curveball at the end and became a dystopian survival story. I didn't necessarily NEED a sequel to the story, but I am curious as hell as to how this will go. -Stephanie
Title: Vow of Thieves (Dance of Thieves #2)
Author: Mary E. Pearson
Publication Date: 2019 August 06
Series: Dance of Thieves
Why I'm Excited:
Dance of Thieves left me with many questions. I need the answers like yesterday. -Mandy C.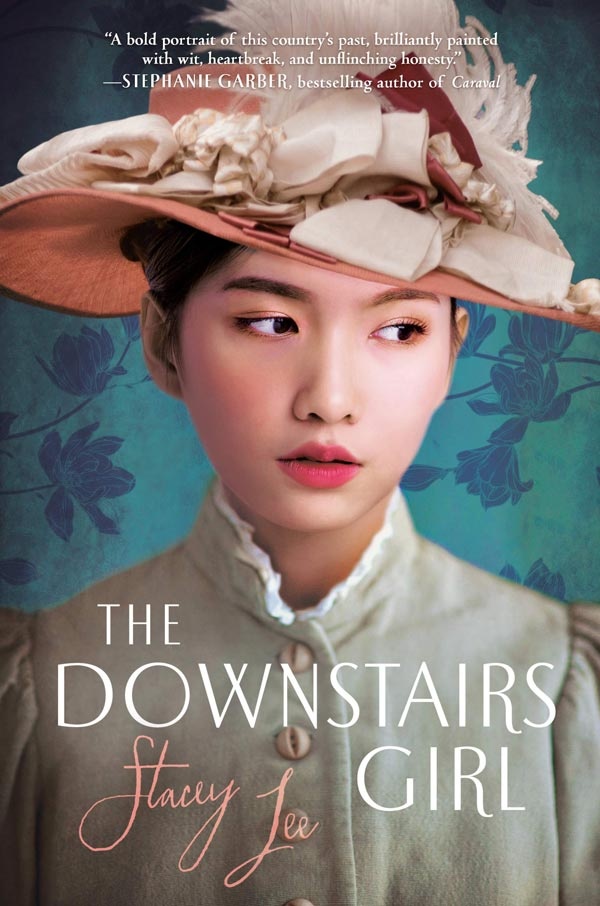 Title: The Downstairs Girl
Author: Stacey Lee
Publication Date: 2019 August 13
Official Blurb:
By day, seventeen-year-old Jo Kuan works as a lady's maid for the cruel daughter of one of the wealthiest men in Atlanta. But by night, Jo moonlights as the pseudonymous author of a newspaper advice column for the genteel Southern lady, "Dear Miss Sweetie." When her column becomes wildly popular, she uses the power of the pen to address some of society's ills, but she's not prepared for the backlash that follows when her column challenges fixed ideas about race and gender.


While her opponents clamor to uncover the secret identity of Miss Sweetie, a mysterious letter sets Jo off on a search for her own past and the parents who abandoned her as a baby. But when her efforts put her in the crosshairs of Atlanta's most notorious criminal, Jo must decide whether she, a girl used to living in the shadows, is ready to step into the light.
Why I'm Excited:
New Stacey Lee! History, and advice columns! This is a Jennie book. -Jennie
(Seconded by Mandy W.)
Title: The Last Hope (The Raging Ones #2)
Authors: Krista Ritchie and Becca Ritchie
Publication Date: 2019 August 13
Series: The Raging Ones
Why I'm Excited:
This is another series where the first book ended so totally different than how it began and makes me wonder how this final story will tie it all together. Our characters finally got into space, so now I'm hoping for a grand space-opera-esque adventure. -Stephanie
Title: Fan the Fame
Author: Anna Priemaza
Publication Date: 2019 August 20
Official Blurb:
Equal parts Rainbow Rowell's Fangirl and Jennifer Mathieu's Moxie, this fiercely crafted, feminist YA novel takes on fandom, accountability, and doing the right thing. Even when it hurts.


Lainey wouldn't mind lugging a camera around a video game convention for her brother, aka YouTube superstar Codemeister, except for one big problem. He's funny and charming online, but behind closed doors, Cody is a sexist jerk.


SamTheBrave came to this year's con with one mission: meeting Codemeister—because getting his idol's attention could be the big break Sam needs.


ShadowWillow is already a successful streamer. But when her fans start shipping her with Code, Shadow concocts a plan to turn the rumors to her advantage.


The three teens' paths collide when Lainey records one of Cody's hateful rants on video. Because she's determined to spill the truth to her brother's fans—even if that means putting Sam and Shadow in the crosshairs.


Told through three relatable voices and arriving on the heels of the author's widely praised debut novel, Kat and Meg Conquer the World, this sophomore novel is a nuanced and timely story about followers, fame, and fighting for what's right.
Why I'm Excited:
Fandom + Feminism = Future Fave?? Here's hoping! -Mandy W.
(Seconded by Mandy C.)
Title: The Revolution of Birdie Randolph
Author: Brandy Colbert
Publication Date: 2019 August 20
Official Blurb:
Perfect for fans of Nina LaCour and Nicola Yoon comes a novel about first love and family secrets from Stonewall Book Award winner Brandy Colbert.


Dove "Birdie" Randolph works hard to be the perfect daughter and follow the path her parents have laid out for her: She quit playing her beloved soccer, she keeps her nose buried in textbooks, and she's on track to finish high school at the top of her class. But then Birdie falls hard for Booker, a sweet boy with a troubled past…whom she knows her parents will never approve of.


When her estranged aunt Carlene returns to Chicago and moves into the family's apartment above their hair salon, Birdie notices the tension building at home. Carlene is sweet, friendly, and open-minded–she's also spent decades in and out of treatment facilities for addiction. As Birdie becomes closer to both Booker and Carlene, she yearns to spread her wings. But when long-buried secrets rise to the surface, everything she's known to be true is turned upside down.
Why I'm Excited:
Brandy Colbert wowed all of us with Little & Lion (FYA Book Club pick!), so this story of a "perfect daughter" grappling with family secrets is bound to be a real stunner. -Sarah
(Seconded by Mandy W.)
Title: Pumpkinheads
Authors: Rainbow Rowell and Faith Erin Hicks
Publication Date: 2019 August 27
Official Blurb:
Deja and Josiah are seasonal best friends.


Every autumn, all through high school, they've worked together at the best pumpkin patch in the whole wide world. (Not many people know that the best pumpkin patch in the whole wide world is in Omaha, Nebraska, but it definitely is.) They say good-bye every Halloween, and they're reunited every September 1.


But this Halloween is different—Josiah and Deja are finally seniors, and this is their last season at the pumpkin patch. Their last shift together. Their last good-bye.


Josiah's ready to spend the whole night feeling melancholy about it. Deja isn't ready to let him. She's got a plan: What if—instead of moping and the usual slinging lima beans down at the Succotash Hut—they went out with a bang? They could see all the sights! Taste all the snacks! And Josiah could finally talk to that cute girl he's been mooning over for three years . . .


What if their last shift was an adventure?


Beloved writer Rainbow Rowell and Eisner Award–winning artist Faith Erin Hicks have teamed up to create this tender and hilarious story about two irresistible teens discovering what it means to leave behind a place—and a person—with no regrets.
Why I'm Excited:
I'm a sucker for "senior year last hurrah" YA books, and with Rainbow Rowell tending the story, you know this one's gonna be the pick of the patch. (Too much?) -Sarah
(Seconded by Mandy C.)
Title: Darkdawn (The Nevernight Chronicle #3)
Author: Jay Kristoff
Publication Date: 2019 September 03
Series: The Nevernight Chronicle
Give me all the blood and violence creepy bone cities and Mia killing terrible dudes who really, really deserve it. -Mandy C.
Title: Serpent & Dove (Serpent & Dove #1)
Author: Shelby Mahurin
Publication Date: 2019 September 03
Series: Serpent & Dove
What We Know:
For her sixteenth birthday, Louise le Blanc's mother gave her three things—a sacrificial altar, a ritual knife, and a wicked scar. Lou's death could end the ancient war between the Church and witches, but when she falls in love with one of the Church's huntsmen, she's forced to choose: her coven or her heart.


Inspired by French folklore, Serpent & Dove is pitched as The Crucible meets Sarah J. Maas.
Why I'm Excited:
"The Crucible meets Sarah J. Maas"?!! Witch, please! I am so down. -Sarah
(Seconded by Mandy C.)
Title: The Map From Here to There (The Start of Me and You #2)
Author: Emery Lord
Publication Date: 2019 October
Series: The Start of Me and You
Why I'm Excited:
The Start of Me and You is one of my all-time favorite contemporary romances (Max belongs in the YA Boyfriend Hall of Fame), so I squealed LOUD and HARD when I heard Emery Lord was writing a sequel following all my faves to college. -Rosemary
Title: The Good Luck Girls (The Good Luck Girls #1)
Author: Charlotte Nicole Davis
Publication Date: 2019
Series: The Good Luck Girls
What We Know:
Good Luck Girls was pitched as "The Handmaid's Tale meets Thelma and Louise in an alternate Wild West setting." The novel, which is slated for fall 2019, follows five girls who "escape from the 'welcome house' that owns them and embark on a dangerous journey to find freedom, justice, and revenge."
Why I'm Excited:
This book had me at "The Handmaid's Tale meets Thelma and Louise in an alternate Wild West setting." -Sarah
Title: The Kingdom of Back
Author: Marie Lu
Publication Date: 2019 2020
What We Know:
Based on the childhood of composer Mozart and his sister Nannerl. When a magical imp (in the form of a gorgeous teen boy) from the "imaginary" kingdom of Back offers to fulfill her secret wish to always be remembered, Nannerl unwittingly makes a terrible pact to solidify her place in history.
Why I'm Excited:
Marie Lu is one of my all-time faves, so I'm always game for any and everything she throws down. -Mandy W.
Title: Wayward Son (Simon Snow #2)
Author: Rainbow Rowell
Publication Date: 2019
Series: Simon Snow
What We Know:
Sequel to Carry On; the story of Simon and Baz continues in Wayward Son!
Why I'm Excited:
Simon and Baz! That cover! I can't even. -Sarah
(Seconded by Mandy C.)
Title: We Speak in Storms
Author: Natalie Lund
Publication Date: 2019
What We Know:
Moving between two timelines, and the alternating perspectives of three teens and a town's lost generation, the story takes place after a tornado reawakens the ghosts of an even more devastating one that hit the town years before.
Why I'm Excited:
A small town setting, outsider teens, tornadoes, ghosts–this book has all of the ingredients for an engrossing read. -Sarah
---
Which YA novels are you looking forward to in 2019? Let us know in the comments!