It's no secret that we are BIG FANS of Showtime's Yellowjackets 'round these parts. We had to post an open thread after the season finale because we were bursting at the seams to talk about those wild and crazy gals. But now that the first season is over, and we have ten long months ahead of us before the show returns, we're going through withdrawal.
So like Misty cleaning up a murder scene, we had to get resourceful. We went digging into the FYA archives to find 20 books that will help you weather the coming months ahead until Yellowjackets returns.
Note: This post contains affiliate links. Learn more about our affiliate policy here.
Title: Beauty Queens
Author: Libba Bray
Published: 2011
Official Blurb:
The contestants of the Miss Teen Dream Pageant thought that their biggest struggle would be perfecting their circle-turn and ensuring that their hair stayed perfectly flat-ironed throughout the competition. That all changed when their plane crashed into a presumably deserted island* and the few survivors had a big wake-up call in the form of giant snakes and mysterious experiments on the island.

Miss Texas, Miss New Mexico, Miss Rhode Island and the others must now join together to survive, but will the stress of island living – or the arrival of sexy pirates – prove too much for these pageant girls?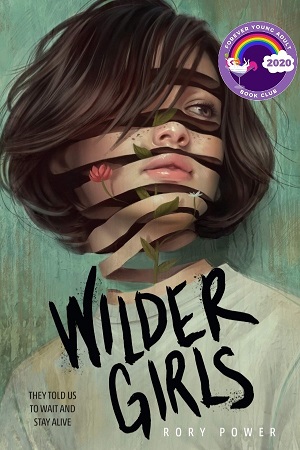 Title: Wilder Girls
Author: Rory Power
Published: 2019
Official Blurb:
It's been eighteen months since a strange plague called the Tox infected every living thing on Raxter Island off the coast of Maine, where a boarding school for girls is still under quarantine. First it got the animals and plants on the island, turning them black and wild and deadly. When it reached The Raxter School for Girls, it killed most of the teachers, then the girls began getting scales or gills or claws. They turned wild and attacked each other – sometimes because of the Tox, and sometimes because 18 months on a small island with little food or resources will turn girls into wild and dangerous things. The girls at Raxter don't dare leave the school's gates and venture out into the woods, for fear of being killed by whatever awaits them. They wait for a cure from the mainland, surviving on the small amounts of supplies the coast guard sends them.

Hetty and her best friends Byatt and Reese stick together, look out for each other, but when Byatt goes missing, Hetty begins to think that the two teachers left at Raxter know more than they're letting on. Hetty is willing to break quarantine and all the other rules the girls have learned to live by if it means getting Byatt back, and Reese is willing to do whatever Hetty needs her to. But as Hetty and Reese set out into the wild to find their friend, they learn much more than they ever bargained for about Raxter and the Tox and what awaits them outside those gates.
Title: Be Not Far From Me
Author: Mindy McGinnis
Published: 2020
Official Blurb:
Ashley is on a camping trip in the Smoky Mountains, having a (mostly) good time with her friends and her boyfriend, Duke, despite the fact that Duke's ex-girlfriend has shown up unannounced. But later that night when she catches Duke cheating on her with his ex, she runs away in a drunken rage. The next morning, Ashley finds herself completely lost, barefoot, and nursing a serious injury. Luckily, Ashley loves the woods, and even has some survival skills she learned at camp. Now, she has to put them to use and find her way out of the more than 800 square miles of Smokies with as much of her self in tact as possible, if she survives at all.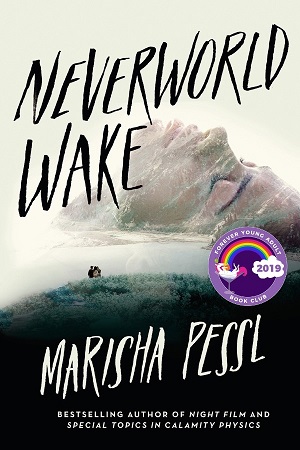 Title: Neverworld Wake
Author: Marisha Pessl
Published: 2018
Official Blurb:
Just before the end of her senior year at boarding school, Beatrice Hartley's boyfriend, Jim Mason, went missing. His body was found two days later in a nearby quarry, and while the police eventually ruled it a suicide, Beatrice is tortured by the unresolved nature of his death, so much so that she exiles herself from her friends and anything that could trigger memories of Jim.

Now, a year later, she's home from college for the summer when she receives a text from her old bestie, Whitley Lansing, inviting her to a party at Wincroft, the family estate. Beatrice sees this night as an opportunity to finally find out what happened to Jim, but it requires facing her old gang–Whitley, the supermodel who constantly slips into Latin; Kipling St. John, the gay Southern gentleman; Cannon Beecham, the ambitious hacker; and Martha Ziegler, the physics genius obsessed with an underground fantasy novel called The Dark House of Elsewhere Bend. (How great are all of these names, btw?) Things have changed between them all, for obvious reasons, but before Beatrice can start asking questions, a strange old man shows up at the front door…
Title: A Map for Wrecked Girls
Author: Jessica Taylor
Published: 2017
Official Blurb:
While on vacation in Puerto Rico, Emma and her sister Henri take a spur-of-the-moment boat outing with a hottie named Alex and his cousin Casey. But when the boat goes up in flames, Alex, Henri and Emma find themselves stranded on a tiny island, miles away from civilization. And to make matters worse, no one knows they went out on the boat that day, so no one knows to look for them. Now, they must survive the dangers of the island: starvation, dehydration, and alligator-like caiman. That is, if they can survive each other.
Title: A Lesson in Vengeance
Author: Victoria Lee
Published: 2021
Official Blurb:
Felicity Morrow is beginning her senior year at Dalloway School….again. Her first attempt at a senior year ended in tragedy, with Felicity taking a year off to recover. But now she's back in her old dorm, Godwin House, the oldest building on an ivy-covered campus – one that Emily Dickinson once stayed in. Now, Godwin House plays home to Dalloway's English students and the rumored spirits of the Dalloway Five, a group of witches who all died under mysterious circumstances.

During her previous years at Dalloway, Felicity had belonged to a similar coven, but now she's been banished from the group. With no friends, she finds herself drawn to her other roommates at Godwin House and their ringleader, Ellis Haley, the 17-year-old prodigy "method writer" whose debut novel won a Pulitzer. As Felicity and Ellis grow closer, they strike a deal: they will "recreate" the murders of the Dalloway Five as research for Felicity's senior thesis and for Ellis' next book.
Title: We Were Liars
Author: E. Lockhart
Published: 2014
Official Blurb:
It's been two years since Cadence Sinclair woke up on the beach of her family's island with no memory of the previous night. In constant pain from a traumatic head injury, Cady dreams of past summers with her cousins Johnny and Mirren and Gat, the boy she fell in love with. The four of them were known as the Liars, and the island was their kingdom. But after Cady's accident, the rest of the Liars stopped speaking to her, and the aristocratic Sinclairs, already tight-lipped, would rather not dwell on anything unpleasant. Now, determined to unearth her memories, Cadence is finally returning to Beachwood, where the truth about that fateful night lies buried in the family shadows.
Title: Undead Girl Gang
Author: Lily Anderson
Published: 2018
Official Blurb:
Mila Flores' best friend is dead, the latest in a rash of Cross Creek suicides by some of the best and the brightest among them. The other two victims, June and Dayton, were popular girls (popular mean girls, natch) in what appeared to be a double suicide. But Mila knows her BFF Riley had no reason or desire to kill herself—which means June and Dayton might be victims, too.

Mila is sullen, fat (not curvy, not plus-size, not fluffy—fat. Please use her preferred and factual terminology), Latina, and Wiccan, and the latter attribute is the only power she feels she has against a rich white world that just took her best friend away. Armed with a mysterious new spell book and her best crystals, she decides that to catch a killer, she's got to bring Riley back from the dead.
Title: The Grace Year
Author: Kim Liggett
Published: 2019
Official Blurb:
It's tradition. The women in Garner County spend their sixteenth years in the wilderness, banished from their homes, while they release their "magic" so they can return to be obedient, plain wives and laborers. You aren't supposed to talk about what happens to you during your grace year, even when you watch as the women who return, year after year, come back broken, starved, missing bits of ears, fingers, or limbs. But the other outcome is worse: plenty don't come back at all.

Tierney has spent her childhood trying to discover more about what she's walking into, but there's nothing that can prepare her for what she finds when she walks through the front gate and gets locked into the compound. If she survives starvation, she may be attacked and skinned by poachers who sell parts of the girls as "restorative" medicine. If she steers clear of poachers, she has her fellow girls to contend with (and one in particular wants her dead).
Title: Clap When You Land
Author: Elizabeth Acevedo
Published: 2020
Official Blurb:
Camino Rios lives for the summers when her father visits her in the Dominican Republic. But this time, on the day when his plane is supposed to land, Camino arrives at the airport to see crowds of crying people…

In New York City, Yahaira Rios is called to the principal's office, where her mother is waiting to tell her that her father, her hero, has died in a plane crash.

Separated by distance—and Papi's secrets—the two girls are forced to face a new reality in which their father is dead and their lives are forever altered.

And then, when it seems like they've lost everything of their father, they learn of each other.
Title: I Am Still Alive
Author: Kate Alice Marshall
Published: 2018
Official Blurb:
Ever since the terrible car accident that killed her mother and left her with permanent damage in one leg, Jess has been living with a friend while she goes to physical therapy. But when her social worker finally manages to track down Jess' absent father, Carl, Jess is forced to go live with a man who is little more than a stranger to her. She's met at the Alaskan airport by one of Carl's friends, Griff, who drives for hours, sneaks her across the Canadian border, puts her in a tiny plane (!) and flies her deep into the Yukon wilderness. Surprise, Jess, your father lives completely off the grid in a tiny one-room house he built himself and survives solely on food he either hunts or grows! Welcome to your new life!

I mean, WHAT IS A GIRL TO DO? Jess won't be going to school, she literally doesn't even have a phone to call her social worker, and the only person besides Carl who knows she's even out in the Yukon is Griff, who's already hopped into his plane and left them there. It might seem like things can't get any worse for Jess, but just as she's starting to form a tentative relationship with her father, tragedy strikes, and Jess' bad situation suddenly gets a whole lot worse.
Title: A Great and Terrible Beauty (Gemma Doyle #1)
Author: Libba Bray
Series: Gemma Doyle
Published: 2003
Official Blurb:
Gemma Doyle has, until the book begins, lived a comfortable, if uneventful, life in Bombay, India. It's 1895, she's just turned 16, and longs to go 'home' to London, even though she's never seen it. Tragedy strikes on her birthday, and Gemma gets her wish: She is sent to the Spence Academy, where girls are groomed for marriage to the highest bidder. Feeling guilty and alone, it's hard for her to make friends… also there's that pesky little business about her having visions that tend to come true.

Gemma gets a warning from a mysterious young man to block out her visions even while she's finding herself drawn into the world of the supernatural. As she seeks out information about the Order, a peculiar group that existed at Spence some years before her arrival, she forms tenuous friendships with the school's most powerful girls. Together, the girls struggle to come to terms with their own fates, and test their fledgling powers to change them.
Title: Broken Things
Author: Lauren Oliver
Published: 2019
Official Blurb:
Five years ago, Brynn, Mia, and Summer were bonded by their obsession with a little-known fantasy novel called The Way Into Lovelorn. They brought the story to life in the woods, going on adventures and writing their own chapters, until the day that Summer was found dead, the victim of what looked to be a ritual sacrifice, and Brynn, Mia, and their friend Owen became known as the Monsters of Brickhouse Lane. Though the trial ended in an aquittal, society delivered a swift conviction, and the three scattered apart quickly–Owen to juvie then boarding school, Brynn to rehab, and Mia to home school.

Now, as the anniversary of Summer's death approaches, Brynn and Mia grudgingly reunite in Twin Lakes to try to solve Summer's murder once and for all. To do it, they'll have to head back into Lovelorn and deep into a dark, tangled web of memories they desperately wish they could forget.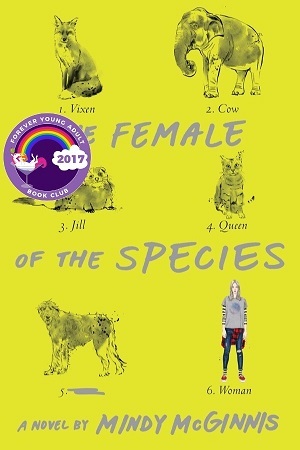 Title: The Female of the Species
Author: Mindy McGinnis
Published: 2016
Official Blurb:
Three years ago, Alex Craft became known in her Ohio small town as The Girl Whose Sister Got Raped and Murdered. Her public identity changed overnight, but internally, her original nature, her truest self, was unleashed, transforming her into the person she always was: a person who rights wrongs, a person who delivers justice, a person who kills.

She's never been normal, and yet, when she's unexpectedly befriended by Peekay, the local pastor's daughter, she finds herself drawn to the idea of a regular existence, one where girls cease to be strangers and boys, particularly one named Jack Fisher*, are intriguing rather than threatening. It's a world bathed in the light of possibility, but darkness still hovers around the edges, and Alex is soon torn between her desire for rebirth and her need for retribution.
Title: Girl Underwater
Author: Claire Kells
Published: 2015
Official Blurb:
When Avery stepped onto a plane bound for Boston, her main concern was avoiding Colin, a fellow swim team member whose very (magnetic) presence made her uncomfortable. A few hours later, she had much, much bigger problems to worry about. The plane crashed, killing everyone on board except for Avery, Colin, and three small children, and their odds of survival steadily diminished with each day in the frozen Colorado wilderness.

A month later, Avery has physically recovered, but emotionally, she's as torn up as the plane wreckage. She wants to return to her former life, a world that includes college and swimming and her boyfriend, Lee, but she can't even dip her toes in the water, let alone normalcy. Plagued by nightmares and flashbacks, Avery knows only one person who can truly understand… and Colin is the last person she wants to see.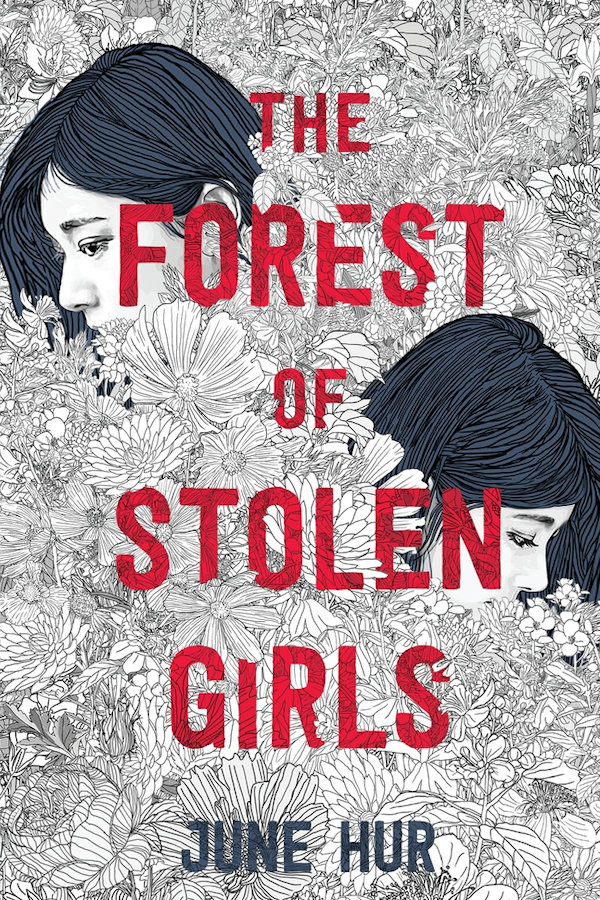 Title: The Forest of Stolen Girls
Author: June Hur
Published: 2021
Official Blurb:
Hwani hasn't been back to the village she grew up in since her father left her younger sister with the shaman and took a promotion on the mainland. It's been years since she thought about the moment where her life seemed to irrevocably change: when she and her sister, Maewol, woke up next to the body of a dead girl in the forest with no idea how they got there. But her father's disappearance while he investigated the kidnapping of thirteen girls cannot go unsolved. Everyone else believes he is dead, but Hwani knows in her heart he's still out there, and, if no one else is going to search for him, then it's up to her to do it.

But the island of Jeju—and its people—aren't willing to give up their secrets so easily. The more Hwani learns, the more she begins to question what is real and what is a lie…and finding the real truth can mean the difference between her own life and death.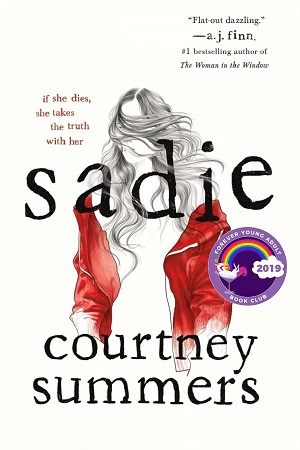 Title: Sadie
Author: Courtney Summers
Published: 2018
Official Blurb:
When radio journalist West McCray showed up in Cold Creek, Colorado, he had no idea that the trip would alter his life completely. It was a chance encounter that he happened to overhear some people at the gas station talking about a13-year-old girl named Mattie whose body had been found just outside of town. At his boss' suggestion, West returns to Cold Creek a year later to record a podcast about the murdered girl and her 19-year-old sister, Sadie, who disappeared not long after Mattie's death. What happened to these girls? Who murdered Mattie? Why was the police investigation so botched? And where is Sadie? West's interest turns into obsession as he pieces together each tiny bit of information he can find in the hopes of finding Sadie before it's too late.

Sadie's life was never easy. Her mother disappeared when she was still a kid, and Sadie was left alone to raise Mattie with only the help of a woman named May Beth, who managed the trailer park where the girls lived. Sadie dedicated her life to making sure that Mattie never had to suffer any more than necessary, so when Mattie turns up dead, Sadie's world collapses around her. She knows who murdered Mattie, and she knows exactly what horrors he is capable of. With nothing but a photograph to lead the way, Sadie sets out on a journey to find Mattie's murderer and kill him herself.
Title: As I Descended
Author: Robin Talley
Published: 2016
Official Blurb:
Maria and Lily are in love, and all they want to do is graduate from their prestigious private high school and attend Stanford together. There's only a few small problems with that vision of the future: neither of them are out, fearing campus-wide ridicule and social annihilation, and they can't guarantee they'll both get into Stanford for four more years of roomie/girlfriend bliss.

Except—and there's always an "except"—if Maria wins the Kingsley prize, an exclusive scholarship, it pretty much guarantees her acceptance into the college of her choosing. The catch, of course, is that the campus queen bee Delilah is not only scathing, but smart. She hardly puts forth any effort, and yet she's got hard-working Maria beat by mere hundredths of a point.

Lily and Maria aren't going to let that stop them, though. They'll do absolutely anything to unseat Delilah—and it all starts with one spooky night, with a Ouija board, and unleashing forces they cannot control. The dark power that hangs heavy over their former-Southern-plantation school has been let loose, and they might get everything they ever dreamed of…while leaving a trail of utter destruction in their wake.

Robin Talley has taken on the impressive task of adapting Macbeth for a YA audience.
Title: Jellicoe Road
Author: Melina Marchetta
Published: 2006
Official Blurb:
Although it may look like your average scenic route, Jellicoe Road is a magical place that, like Gretchen Weiners' hair, is full of secrets. And for Taylor Markham, those mysteries include the key to her past, present and future. See, when Taylor was a kid, she was abandoned on Jellicoe Road by her mother, and she's been raised among other orphans at the Jellicoe School. Now that she's finally a senior, Taylor has been chosen to serve as the head of her house and given the responsibility of looking after the younger students and, more importantly, waging the summer territory wars against the Cadets (boys in military training, kinda like the Australian version of ROTC) and the Townies (the kids who live in town). In spite of the weight of these duties, Taylor finds herself deeply disturbed by the sudden departure of her mentor, Hannah, and the manuscript she left behind, which tells the tragic tale of five people who met their destinies on Jellicoe Road. Haunted by this enigmatic story, Taylor begins a quest to find out what happened to the five (Fitz, Jude, Narnie, Webb and Tate) in the hopes of discovering the truth about her own identity. Complicating matters further (as if the girl didn't have enough crap to deal with!) is the fact that the head of the cadets is none other than Jonah Griggs, a boy who shares a piece of Taylor's dark past.
Title: Labyrinth Lost (Brooklyn Brujas #1)
Author: Zoraida Córdova
Series: Brooklyn Brujas
Published: 2016
Official Blurb:
Alex Mortiz hates magic. Or, rather, she's never had a good experience with it. And she's not about to start now, as she performs a spell to get rid of her power at her Deathday celebration (a rite of passage for brujas and brujos)… which backfires SPECTACULARLY, with her entire family disappearing before her eyes. To get them back, Alex must travel to Los Lagos, a strange and dangerous realm in which magic reigns supreme – and hers attracts the attention of its most sinister and powerful creature.
---
Hopefully this list will keep you warm through the winter…and spring, summer, and fall until Yellowjackets makes its triumphant season two return!
Are there any books that you think we missed? If so, leave 'em in the comments!
Shop Our Yellowjackets Themed Merch