It is of the utmost importance that we squeeze every bit of spooky out of spooky season, and for this reason, we've rounded up 31 days of movies and TV shows worth streaming during October.
Title: The Craft
Year: 1996
Fix: Drama, Horror, Witches, Teen Movies, The '90's, Halloween
The Craft has something for everyone: some house porn, that emo teen vibe, levitation, some seriously regrettable accessories, an unhinged murderer, a badass face-off, and a little sweet revenge.
Title: Practical Magic
Year: 1998
Fix: Magic, Witches, Sisterhood, Wacky Aunts, Love Curses
Practical Magic really is best enjoyed with the distinguished ladies in your life; your sisters, moms, girlfriends, book club, etc. Bulgarian cowboys need not apply.
Title: Sleepy Hollow
Year: 1999
Fix: Spooky Dramas, Mysteries, Halloween, Tim Burton, Monsters, Dark Colonial, Horror
If you want to get into the Halloween spirit (you do) but don't feel like watching another yawn-inducing slasher flick (you don't), Sleepy Hollow is the perfect combination of creepy crawly Halloween vibes and the aforementioned colonial-New England-autumnal vibes. It's, like, October in movie form.
Title: The Haunting of Hill House (Season #1)
Year: 2018
Fix: Horror, Family Drama, All of the Siblings Are Gorgeous and It Isn't Fair
It's equal parts nostalgic and terrifying, and shows the nitty-gritties of families (especially ones who've been through shizz) in a way that makes you want to call up your relatives and discuss aching secrets and/or funny stories.
Title: Hocus Pocus
Year: 1993
Fix: Childhood Faves, Witches, Sisters, Halloween, Magic
If you grew up at the right time for this movie, it is like an instant hit of nostalgia for the days when you used to go trick-or-treating, stuffing yourself with candy, until you and your friends passed out in front of whatever scary movie you'd rented from the video store.
And don't forget our Hocus Pocus Drinking Game!
Title: Ready or Not
Year: 2019
Fix: Dark Comedy, Horror, The Fun Of Knives Out But With More Violence, Mansion Porn, Adam Brody, Thank God My In-Laws Are Not This Bad
More than just a slasher film, this movie has some scathing commentary on the 1% and generational wealth and privilege. I won't spoil the ending, but it was pretty damn perfect…Save it for Halloween or when you just need a good "eff the world" movie.
Title: Stranger Things (Season #1)
Year: 2016
Fix: Spooky Small Town Mystery, '80s Pop Culture Smorgasboard
When kids start going missing, however, and a strange young girl appears—seemingly out of nowhere—disparate groups in Hawkins begin to realize that something is amiss, and they'll all have to work together to save their town.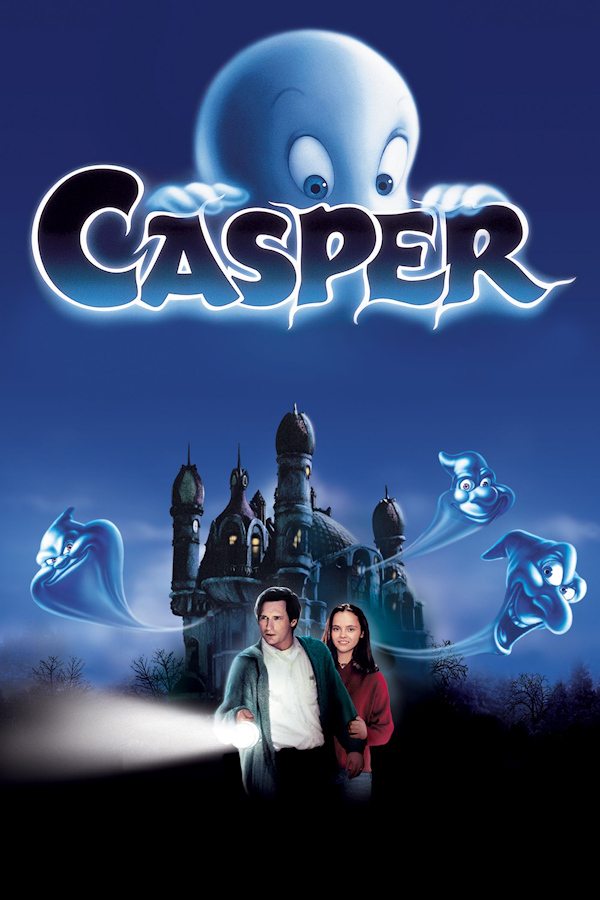 Title: Casper
Year: 1995
Fix: Childhood Nostalgia, Spooky But Not Scary, Comedy, House Porn, Positive Father-Daughter Relationships
For maximum nostalgia, watch this with your similarly aged friends and bask in your fond memories. It's also totally great alone, perhaps on in the background while you decorate for Halloween this weekend?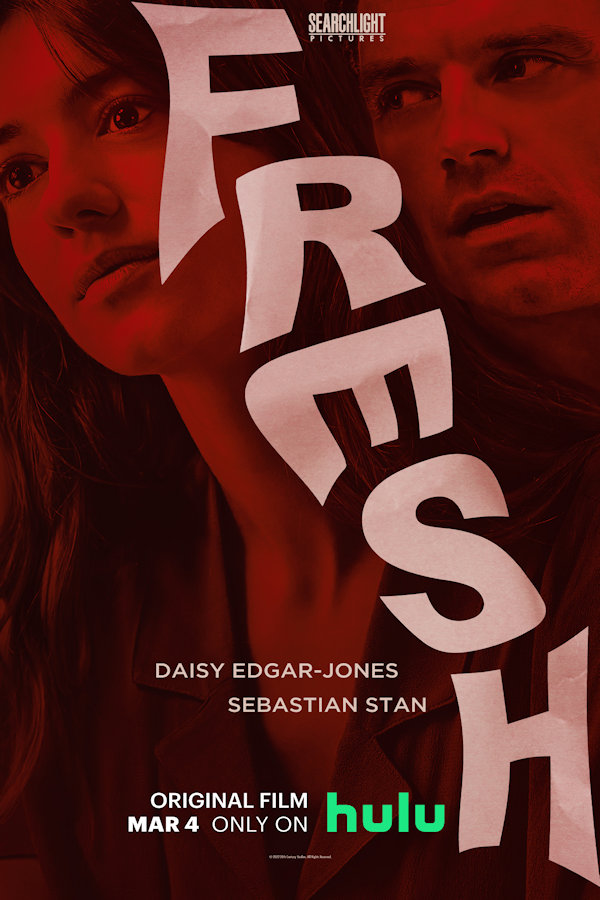 Title: Fresh
Year: 2022
Fix: When You Need To Be Reminded Your Dating Life Isn't THAT Bad, OR When You Need Supporting Evidence About Why You're Quitting The Dating Scene Altogether
Yes, there was some body horror, but it was also refreshing to see a psychological horror movie from a female perspective (both the writer and director are women); it just hit differently.
Title: Chilling Adventures of Sabrina
Year: 2018
Fix: Graphic Novels, Halloween, Spooky, Nostalgia, Great Soundtracks
In atmosphere, Chilling Adventures of Sabrina is probably closest to something like Hocus Pocus or Trick 'r Treat: drenched in colorful Halloween spirit in every frame…I love the tone of this thing so much, dark and vivid, fun and scary, some wholesome candy-corniness met with, well, full-blown Satanic rituals.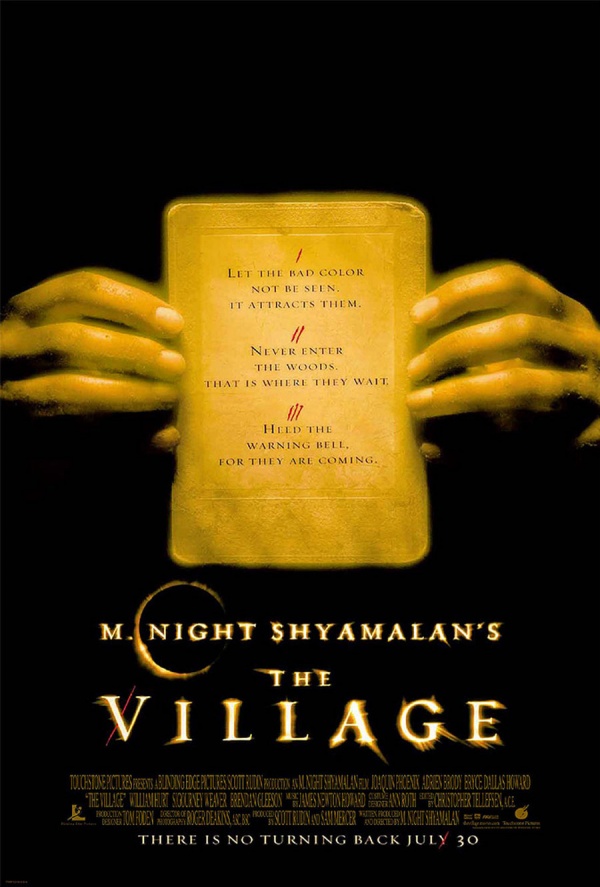 Title: The Village
Year: 2004
Fix: Halloween, October, autumn, thrillers, M. Night Shyamalan, prairie horror
It's got a vague colonial America/Amish/Autumnal vibe, which is the holy grail of non-horror Halloween movies. Plus: monsters, suspenseful scenes in the woods, and characters who can thoroughly creep you out. All in all, it's a great way to get into the spirit of the spookiest season.
Title: The Lost Boys
Year: 1987
Fix: Horror, Vampires, Cult Movies, The 80's, The Coreys
The Lost Boys is required viewing if you love vampires, the '80's, and just awesome things in general. How can you not be delighted by a fashion time capsule like this one (I mean, Star's sweet boho style alone)? And the hair. Oh my god, so many mullets.
Title: What We Do in the Shadows (Seasons #1-2)
Released: 2019
Fix: VAMPIRES!, Picturesque Staten Island, Something For Everyone, The Perfect Metaphor For That Person Whose Emails You Dread
What We Do in the Shadows will remind you of the Before Times—and I do mean the Before Before Times—where life was a strange amusing anomaly. If you're tired of the constant shit that 2020 is flinging at us, take a moment to escape into a wholly human—even if they're undead—landscape.
Title: The Twilight Saga
Released: 2008
Fix: Teen Romance, Wigs, Supernatural Battles, Vampires, Werewolves, Oh My
Are the Twilight movies scary? No. Not unless you're referring to that weird CGI baby. But do they embody the vibe of our spookiest month? Yes. I assure you, "Roslyn" just hits different in October.
Title: The Awakening
Released: 2011
Fix: Suspenseful Ghost Story
The Awakening wasn't one of today's typical scary movies—i.e., not loaded with gore and psychopathic killers—but it was suspenseful enough to make me thankful I was sharing my couch with loved ones.
Title: The Covenant
Released: 2006
Fix: Teen Warlocks, Actors: Before They Were Famous, Mid-2000s Energy, Boarding Schools, Nonsensical Plots, So Bad Maybe It Wraps Back Around To Good?, Nope…Just Bad
Might I suggest making this a slumber party so you can discuss the finer points *eyebrow waggle* of the shirtless scenes movie's plot without distraction?
Title: Witches of East End (Seasons #1-2)
Released: 2013
Fix: Witches, Mysterious Loner Dudes, Love Triangles, Norse Mythology, Pure Camp
As much fun as this show is, it requires either the suspension of belief or a stiff drink. No one would judge you if you had both, and a lot of them.
Title: The Cabin in the Woods
Released: 2012
Fix: Scary Movies That Are Funny, Meta Movies, Endlessly Quotable, Monsters Are Real
Without spoiling anything, let me just say that I was actually clapping in my seat and bent over in gales of laughter every 30 seconds or so. It was the money shot for horror film lovers, and I can't wait to watch it again and be just as happy.
Title: I Know What You Did Last Summer
Released: 1997
Fix: Teen Horror Classics, All-Star '90s Casts, SMG, JLH, Cautionary Tales About Reckless Driving And Murder
We open our movie with panoramic shot of the ocean and rocky shore. Pretty, but ominous, obviously. Scary sounding late 90s alternative rock music begins playing. Scroll up to man sitting alone at the edge of a cliff. He appears intoxicated and is wearing very sexy waders. He looks like a poor man's Rider Strong.
Title: All of Us Are Dead (Season #1)
Released: 2022
Fix: Zombies, high school drama, gory gory gore
Hyosan High School is your typical microcosm of the teenage social order: you've got mean girls and bullies and jocks and nerds and ordinary kids just trying to stay under the radar. Faced with slut shaming or the pressure of parental expectations or the pain of an unrequited crush, most students would call this place hell, and that's before zombies enter the picture.
Title: Chernobyl (Season #1)
Released: 2019
Fix: Man-Made Disasters, You Want To Be Horrified, '80s Soviet Nostalgia
You absolutely need to watch this with someone else. You will be creeped out and need someone to snuggle. You will be SO ANGRY AND STABBY at certain characters and need someone to share in your rage.
Title: Hemlock Grove (Season #1)
Released: 2013
Fix: A Booze-Fuelled Marathon to Make You Feel Angry That There Are People in This World Who Get Paid Lots of Money to Produce Such Shit
Hoo boy. If this is not the GREATEST TERRIBLE THING in the history of TV, I'm not really sure what is. Because Hemlock Grove is all kinds of effed up, y'all, and not in a "I can't believe they went there" way.
Title: Little Monsters
Released: 2018
Fix: Australian Humor, Lighthearted Zombie Movies, Lupita Being An Absolute Delight, Josh Gad Being An Absolute Asshat, Why Are Kids Dressed As Darth Vadar Always So Cute?
I had to watch this movie as soon as I saw the poster. Miss Caroline can do it all: play the ukulele and sing T-Swizzle like no one's business, keep a class of concerned children calm, and behead zombies with ease. Her backstory was also hilarious. Is there anything Lupita can't do??
Title: American Horror Story (Season #1: Murder House) (Meredith's Take) (Mandy's Take)
Released: 2011
Fix: Keeps You Up At Night, Major Case of the Heebie Jeebies
Drinking an adult bevvie while watching this show might take the edge off of the "goes to 11" creep factor of the first half of the series. During the latter half of the series when everything gets less creepy and more "WTF?" weird, having a stiff drink in hand might make it easier to stomach what goes down.
Title: Anna And The Apocalypse
Released: 2017
Fix: horror, dark humor, zombies, Christmas, musicals, teen angst, accents
Legit horror movies give me the wiggins. And while this movie is great for watching with friends or family, my favorite thing about it (okay, right after the big number in the cafeteria) is that it's not so scary that you can't watch it alone.
Title: Locke & Key (Season 1)
Released: 2020
Fix: Mysterious Houses, Parents With Pasts, Magical Artifacts
If you are a bit of a weenie about supernatural or scary things, you'll want someone around to keep you company (my friend who I watched this with freely admitted she would not have continued with it alone). We tuned into the first episode on a lark and somehow ended up watching seven of them in a row, and half the fun was commenting on the characters, their choices, and the plot points.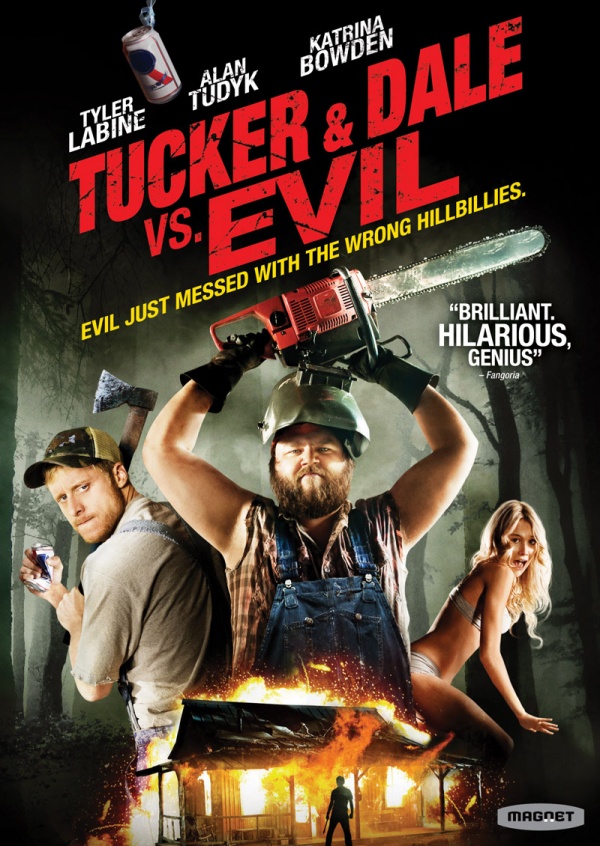 Title: Tucker & Dale vs. Evil
Released: 2010
Fix: Hillbilly Horror-Comedy
OK, think of this as two separate movies merged together. There's the classic horror movie staple: the college students on a boozy and sexytimes camping getaway. Then there are Tucker and Dale, a pair of best buds just kickin' it at their new old vacation home. When the two groups cross path, the college kids automatically — and erroneously — assume that Tucker and Dale are murderin' murderfolk. Hilarity and gore ensue.
Title: Fun Size
Released: 2012
Fix: Halloween Teen Comedy
Is this a good movie? No. Is this a fun movie? Kind of. The cast is really the only thing that saves Fun Size from being a total waste of time, and I say that with just a trace of lingering bitterness because SERIOUSLY, only FOUR MINUTES of Thomas McDonell?
Title: A Crime To Remember (Seasons #1-5)
Released: 2013
Fix: docuseries, murder, scandal, period settings and costumes, famous historical investigations, true crime nerds
Since each episode is a self-contained case, this show is perfect for low-commitment one-off episodes when you're not up for committing to a long story arc. But it's also great for binging for so many hours that Hulu wonders if you're still alive. This show was made for us diehard Dateline watchers and kids who were raised on Unsolved Mysteries. And really, the production values did not have to go this hard.
Title: Death Becomes Her
Released: 1992
Fix: camp, dark comedy, immortality, gothic, Frankenstein but make it sexy, murder, revenge, extreme early 90s
It's hard to believe this isn't a Tim Burton movie – it has the same gothic style juxtaposed against uncanny pastels and scratchy violins that Edward Scissorhands and Beetlejuice are known for. It fits firmly into the early 90s wave of gothic Renaissance movies that are perfect spooky season viewing for anyone who's looking for non-horror Halloween movies.
Title: Happy Death Day
Released: 2017
Fix: You Love A Good Time Loop, You Loved That One Episode Of Supernatural Where Dean Kept Dying ("Mystery Spot") And Wanted A Whole Movie Of That, Character Growth, Surprisingly Fun Horror Movies
There's a sub-genre of horror done right where it's gotta have a good mix of campy, poking-fun-at-itself humor; smarts; horror tropes, and, good jump scares. This managed to hit all those right notes for me.
---
What will you be watching this spooky season?