Welcome back to the FYA Reading Challenge! This month's prompt is to read a book written by a Black author. What better way to celebrate Black History Month?
If you're looking for inspo, check out the Black authors tag. Here are a few suggestions to get you started!
Reading Challenge Recs
Love Radio
Obviously, I had to start with this month's FYA Book Club selection, Love Radio by Ebony LaDelle! It also made my Best of 2022 list — or, rather, it WAS the list.
Kings of B'more
Ferris Bueller's Day Off
x
Black Boy Joy
=
R. Eric Thomas' Kings of B'More!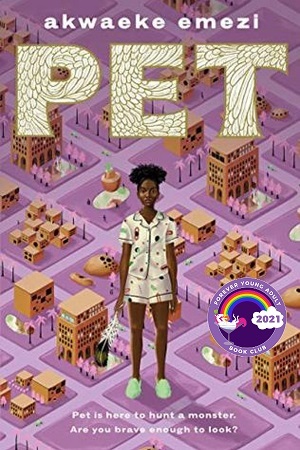 Pet
Akwaeke Emezi's Pet will take your imagination on a ride — and your heart through ALL THE EMOTIONS.
Where the Rhythm Takes You
Um, a Persuasion retelling at a seaside resort?!? Where the rhythm takes you should be right to Sarah Dass' novel.
The Boy in the Black Suit
Last but certainly not least, Jason Reynolds' The Boy in the Black Suit is definitely heavy, but it's by Jason Reynolds so it's also fantastic.
Which book(s) are you planning to read for this prompt? Let us know in the comments!