Confession: I have watched You've Got Mail two hundred times*. I get lost in the banter, phrases like "caviar is a garnish" and "a bouquet of newly sharpened pencils." Sparkling with romance and humor and New York City charm, it's a movie I can watch any and every day of the year, but of course, it makes for a lovely Valentine.
But I'm not here to give you 152 reasons why you should rewatch You've Got Mail. (I already did that.) I'm here in more of a Shop Around the Corner capacity, with suggestions on books to read if you're looking for another dose of that Kathleen Kelly and Joe Fox (F-O-X) magic. We're talking stories that feel like the Nut Shop (where it's fun); that will make you marvel like you just saw a butterfly in the subway; that will absorb you even if you're stuck in an elevator (you won't even be concerned with the location of your Tic Tacs). So don't be a lone reed—join me for the round-up below, and feel free to leave your own suggestions in the comments!
*It's actually WAY more than that, I just wanted to match Kathleen's quote in the movie about Pride and Prejudice.
Note: This post contains affiliate links. Learn more about our affiliate policy here.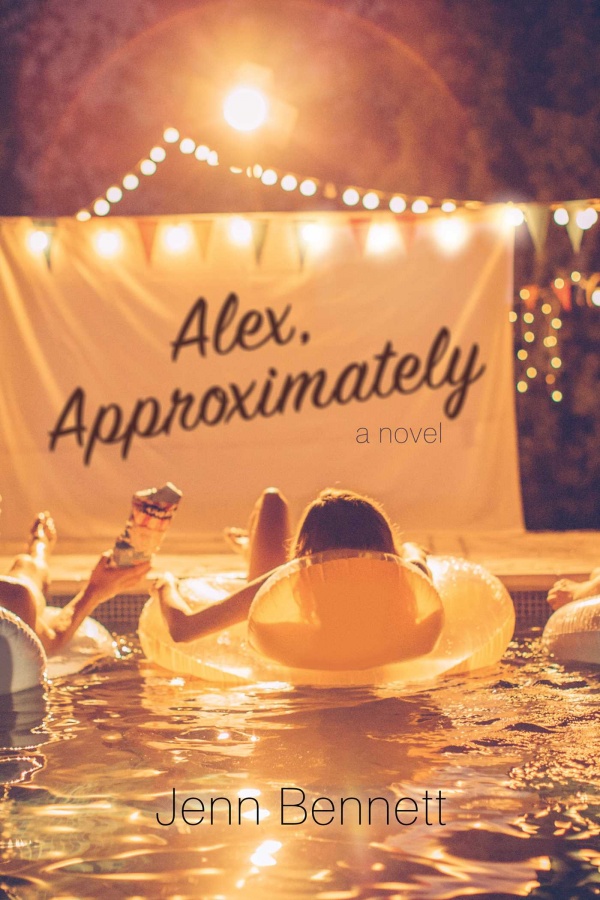 Title: Alex, Approximately
Author: Jen Bennett
Published: 2017
The Deal (from our review):
Bailey has just moved from DC to the funky beachside town of Santa Cruz—er, Coronado Cove, that is. (It's immediately recognizable as Santa Cruz to anyone who lives in the area.) She's here to live with her dad…and also, possibly, sleuth around for details about her online classic-movie-loving crush, Alex, before she actually meets him. I mean, he could be a serial killer, or worse, just disappointing. Better to know now before she puts herself out there, right?
Armed with clues from their near-constant correspondence, Bailey sets out to spy on Alex before she mentions that she's actually in his very town, working at a touristy museum/showcase home and making new friends.
She also doesn't mention that she's got a smokin' hot, incredibly annoying coworker, either…and that he's taking up a lot of the head space that Alex used to fill.
Jenn Bennett's charming, pants-melting You've Got Mail retelling is the cure for what ails you in your real life. Come for the romance, stay for the characters and delicious sense of place.
Title: Hana Khan Carries On
Author: Uzma Jalaluddin
Published: 2021
The Deal (from our review):
Hana is hoping to leverage her unpaid internship at the radio station into a job while she also juggles helping out at her family's flagging restaurant, Three Sisters Biryani Poutine. She expects life to go on the way it has until a cute-but-cocky guy and his dickish father invade the Golden Crescent shopping center with a fancy new halal restaurant that threatens to put them out of business for good.
Aydin doesn't know that the spunky sweetheart he's attempting to put out of business is actually his anonymous internet friend, Ana, whose Brown Girl Rambles podcast brought them together. Is all really fair in love and war?
Title: I Love You, I Hate You
Author: Elizabeth Davis
Published: 2021
The Deal (from our review):
After growing up with a young, single mom and not much money, Victoria Clemenceaux has worked her ass off to become an incredibly successful (and incredibly fierce) lawyer. She slays in the courtroom, and though it's a bummer that her victories mean big wins for an Evil Corporation (hilariously named Smorgasbord), it's the only company that compensates her well enough to eventually pay off her loans and buy a house for her mother. Vee's built up a lot of walls to protect herself and keep her laser-focused on maintaining a financially stable existence, so she only socializes online, where she chats with a small group of kindred spirits (who don't even know her real name, just her handle, @erinNoraephronwasagenius) as well as Luke, a close friend with the potential to be more.
Luke's real name is Owen Pohl, an Ivy League grad with a super rich family and all of the benefits that come with it—benefits Victoria never had. But Owen, recognizing (some of) his privilege, has dedicated his legal career to fighting for the underdog, particularly former employees who have been taken advantage of by Smorgasbord. When he's not facing off with his nemesis, Victoria, he's being the Best Brother Ever to his two half-sisters, the young daughters of his dad and one of Owen's high school friends (yep, it's a thing and also another page straight out of the You've Got Mail playbook). Owen's a good-hearted, well-meaning dude, but he's still somewhat oblivious to the fact that he's skated through life on his family's money.
Title: It All Comes Back to You
Author: Farah Naz Rishi
Published: 2021
The Deal (from our review):
Kiran Noorani and Deen Malik have no reason to be in each other's lives anymore — not since he brutally ghosted her three years ago. Except now Kiran's older sister has fallen in love… with Deen's older brother. Like, put-a-ring-on-it LOVE. As dutiful younger siblings, Kiran and Deen are helping the lovebirds plan the perfect wedding — if they can stand being in the same room as each other, that is.
The chapters alternate between Kiran and Deen's perspectives, with the occasional text convo from when they were dating. There are also chat transcripts between two anonymous players of an online role-playing game, who — you guessed it — are actually Kiran and Deen. Underneath all the baggage, they still get each other, and they're able to be real in a way they never could if they knew who was on the other side. Dramatic irony abound!
Title: Love and Other Alien Experiences
Author: Kerry Winfrey
Published: 2017
The Deal (from our review):
It's been 67 days since Mallory left her house. Her anxiety disorder reared its ugly head sometime after her dad left, and now she's attending classes via Skype and spending all her time chatting with other extraterrestrial enthusiasts she met on the forums of her favorite website – We Are Not Alone. But when she's nominated for homecoming queen as a mean prank, her brother and best friend convince her to go for it, and Mallory agrees to it ONLY because she could really use the $500 cash prize to find her dad. If she can convince the school's hottest, most popular jock, Brad, (who conveniently happens to be her neighbor) to go as her date, then she stands a really, really good chance at winning. Now, if only she can convince herself to leave the house.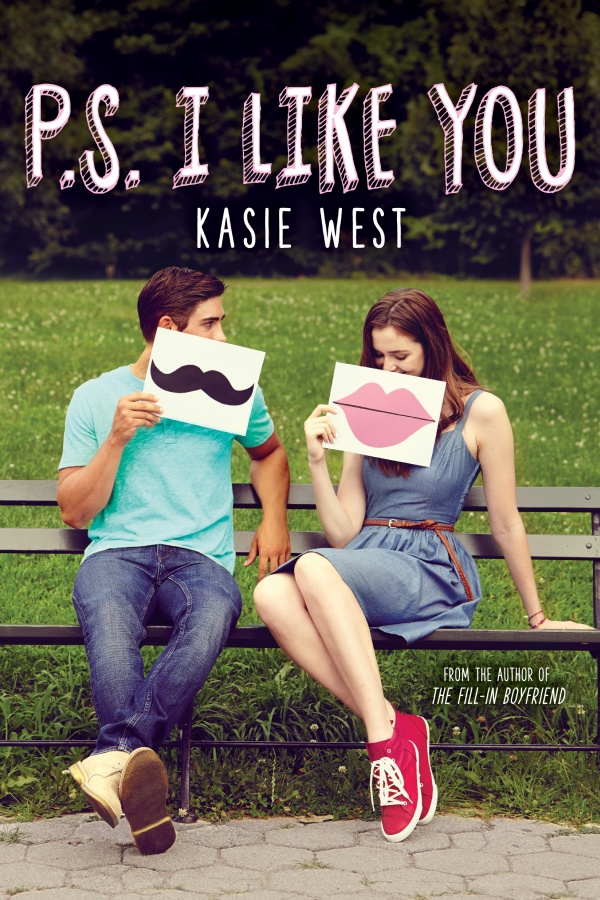 Title: P.S. I Like You
Author: Kasie West
Published: 2016
The Deal (from our review):
After Lily's Chemistry teacher tells her she can no longer have a notebook in class (because she wrote lyrics in it instead of taking notes), she's forced to scribble song lyrics directly onto her desk. Imagine her surprise when she returns to Chemistry the next day to find that someone has finished the lyric she started. Suddenly, Lily finds herself swapping notes with a secret pen pal and dishing about everything from family problems to her secret dream of becoming a songwriter – it's easy to share your deepest secrets when you don't know who you're sharing them with. Lily quickly finds herself falling hard for her mystery man, and trying to figure out who it could be – the nice guy her best friend is trying to set her up with? The school's biggest jerk? The cute hoodie-and-Converse clad loner who always has earbuds in?
As Lily tries to piece together clues to figure out who her pen pal could be, her life gets more and more muddled by complicated friendships, a nutty family, and her inner struggle for confidence.
Title: Tell Me Three Things
Author: Julie Buxbaum
Published: 2016
The Deal (from our review):
Until two years ago, Jessie knew what to expect from life. But then her mother died, her father eloped with a complete stranger, and she was forced to pack up and move from Chicago to Los Angeles.
There, Jessie finds herself starting her junior year of high school at a wealthy prep school full of students who've all known each other for most of their lives, and who are all members of the beautiful and elite. Jessie flounders, and considers returning home, but then she receives an email from a mysterious stranger who calls themselves Somebody/Nobody (SN). SN promises to help her get through it all, as long as she's cool with never knowing who he or she really is.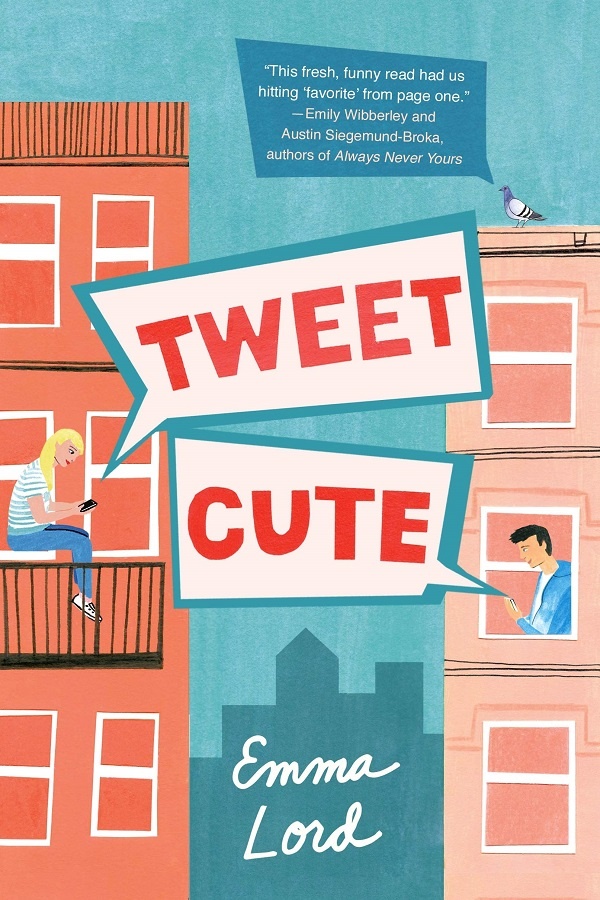 Title: Tweet Cute
Author: Emma Lord
Published: 2020
The Deal (from our review):
Pepper is the daughter of the founders of Big League Burger, a family restaurant that has gone corporate. In charge of the chain's social media, she resents that some hole in the wall deli is accusing them of stealing their famous grilled cheese recipe. Jack, the teenage grandson of the founder of the Girl Cheesing Deli, is furious that some faceless corporation has stolen his grandmother's secret formula, and lets the Twitterverse know. They soon realize that they go to the same high school, and already don't really like each other (Pepper is on the swim team; Jack is on the diving team, and they're constantly jockeying for pool time). They get into an all out Tweet war, a David and Goliath rivalry. They soon realize they're enjoying the competition, and might be on the way to a tentative friendship…provided their parents don't put the kibosh on this fraternization.
Meanwhile, Jack has developed a social media app called Weazel, where kids at his school can communicate anonymously, though no one knows he's the designer. He's infatuated with a girl called "Bluebird', and wonders if she might be the one who can see past the awkward joker he is in real life. Dare he ask her to meet?
Shop Our You've Got Mail Themed Merch