About the Book
Title:
The Blonde of the Joke
BFF Charm: Yes!! And No
Talky Talk: Mystically Hallucinogenic
Bonus Factors: Mallrats
Relationship Status: Hot First Date After a Long Stretch of Bad Ones
The Deal:
Val just wants to get through high school unscathed. Unnoticed. Unnecessary. Her brother's dying, her mom is clueless, her stepdad is creepy. But on the first day of school, Francie breezes into class wearing the whore's raincoat over her hot pants, tube top and stilettos. She's sluttastic and definitely noticeable. And it turns out she's noticed mousy Val. Francie adopts Val, and leads her into a wild John Hughes-meets-John-Waters world of shoplifting and secrets, where the mall has all the answers — and none of them.
BFF Charm: Yes!! And No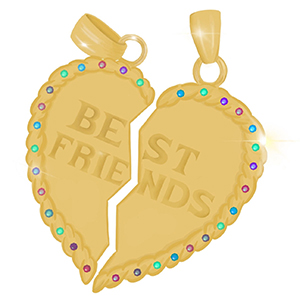 Ok, Francie is completely crazy and completely rad. This bitch has your back no matter what, but it comes at a huge price. She's also vulnerable and sad and crumbling, kind of like how I imagine those old Hollywood apartment buildings from the 1920s — a beautiful, glamorous facade hiding faulty wiring and damaged plaster walls. I loved Francie, and the girl needs a bff. So YAY FRANCIE!
But Val? Although she starts the novel like a lot of likeable YA heroines — insecure, unpopular — she becomes something totally different. And I don't think I trust Val anywhere with anything. BOO VAL. But that's the point, right?
Swoonworthy Scale: 2
So there's some action with Max the hot skateboarder slacker dude, but it's not very hot. In fact, it's funny because here's this hot older guy who knows absolutely nothing about girls or making out — kinda like real life high school boys. And the swoony sweaty palms stuff isn't the point, anyway. Max is like the bartender of the joke. The chemistry and relationship between Francie and Val is way more tense.
Talky Talk: Mystically Hallucinogenic
Ok, I'm going to admit something here. I didn't really get this book, not at first. I loved it, and I couldn't put it down, and I totally inhaled the writing, but it took me a few days of thinking when I finished to figure out what the hell had just happened to me. And that has nothing to do with the weird trippy visions and the mall-as-repository-of-the-Holy-Grail and secret sisterhood of shoplifters and "No way! Did that just happen??" moments. This book was kind of like Kafka or Naked Lunch. Only, you know. In the mall. Without the heroin or cockroaches (thank GOD — I CANNOT read a book with cockroaches. At all).
Bonus Factor: Mallrats
Mallrats! Y'all, this WHOLE BOOK takes place in the mall. And it's JUST LIKE every mall you've ever been to. I swear you can smell the weird mix of Cinnabon and chlorine from the fountain and perfume samples from JCPenney when you open the front cover. You're plunged into that dim twilight from the tinted skylights and fluorescents, and hustled by the annoying hand cream salesmen at those kiosks next to the body piercing place. And it's cheaper and way less annoying than an ACTUAL mall. And who knows? The mall could totes save your soul or your dying brother.
Relationship Status: Hot First Date After a Long Stretch of Bad Ones
This book and I had chemistry. As soon as I took it out of the library, I knew the date was going to be hot — and thank GOD because I've just come off a string of bad dates, disappointing dates and lackluster why-don't-we-just-be-friends dates. So as soon as I got home from the date, it took all my self control not to text this book the same night, and I had to content myself with Google-and-Facebook stalking it until it called me. I don't know if it's just the excitement of finally having something good or if it's real love yet, but I'm fo' shizz going to have fun with it while I can, even if it totally screws with my head.
FTC Full Disclosure: I received my free review copy from the library. I received neither money nor cocktails for writing this review (dammit!). The Blonde of the Joke is available now.