Cover Story: Gimme a Head With Hair…
Drinking Buddy: One of the Guys
Testosterone Level: Impotent Rage
Talky Talk: The Ugly Truth
Bonus Factors: Awesome Uncle
Bromance Status: The Bud Who Outgrew Me
Cover Story: Gimme a Head With Hair…
Hey, at least it's not a giant teen face. This kind of sums up Peyton's confused identity. And the stars in his head are a nice touch.
The Deal:
So Peyton isn't sure about his identity. I mean, everyone calls him Katharine…but Katharine isn't the name he'd choose. He likes Petyon. It suits him better. As do short hair, manly clothes…and Tara, the cute girl from school.
How can Peyton explain to his mother, who wants him to grow up to be a beauty queen, that he's a boy? How can he explain to Tara's mother that there's nothing weird about their relationship? How can he explain to the world that there's nothing wrong with him?
Drinking Buddy: One of the Guys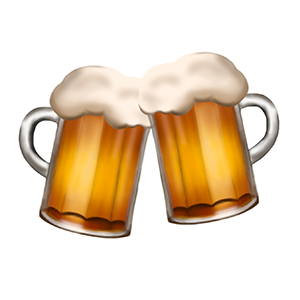 Peyton, even before he realizes he is transgender, reads like a normal teenage boy. He's awkward, doesn't get along with his mom, and is obsessed with girls. But he's disgusted by his period, and by the 'ant hills' growing on his chest. I'd throw back a cold one and talk sports with him, even when he was still presenting as female.
This book nicely sums up the dysphoria many trans people experience: They know what their true gender is, but their body refuses to cooperate.
Testosterone Level: Impotent Rage
Now every teenage guy gets that feeling like the whole world's against him, that no one understands, that he's completely alone. However, in Peyton's case, this is kind of true. Why should he have to skate with a boy instead of with Tara? Why should he have to wear the obnoxious school uniform skirt? And when he stands up for a friend and gets into a fight, how come he's the one who gets suspended?
The teenage years are difficult enough, without having to justify your very identity. Peyton is one angry kid, but I can see where he's coming from.
Talky Talk: The Ugly Truth
Okay, so are there any books about a transgender teen that are all sweetness and light? Peyton is rejected by his mother, kicked out of school, harassed over which restroom he uses, assaulted by some psychos who think he's nothing but a joke, and attempts suicide.
But these things happen in real life, too. This is not a cheery book, but it's truthful.
Bonus Factors: Awesome Uncle
Fortunately, Peyton is not alone in the world. He works at his Uncle RB's music store. RB is a cool guy who understands that Peyton isn't going to grow up to be the niece he once expected. So he takes Payton hunting. Let's him practice the drums at the shop. Takes him to concerts. And when things get too rough at home, RB has a cabin out by the lake, where Peyton can get away. And if Tara should also spend the night, well…RB's not one to judge.
Would that all LGBTQ kids had an Uncle RB in their life.
Bromance Status: The Bud Who Outgrew Me
You were kind of a mess when I first started reading, but you ended up kind of deeper than I usually go. Dude.
FTC full disclosure: I received a free e-copy from the publisher. Or the author. Or Jesus. It was dark.