Cover Story: Two Truths and a Lie
BFF Charm: I'm a Little Torn
Talky Talk: Neurotically Beautiful
Bonus Factor: Diversity, School Newspaper
Relationship Status: Intense Crush That Got Friend-Zoned
Cover Story: Two Truths and a Lie
While this cover is still pretty obvi YA, at least it's not embarrassingly so. I'd even deem it acceptable if I considered it out of context.
Anddddd here's where I have issues with the cover. The crumpled newspaper in the shape of a bomb? DUBS TRUE! The graffiti-style title art? Um RECORD SCRATCH*. The protag is neither an aspiring Bansky nor too-cool-for-school, so it just feels out of place.
* That wasn't even planned, but I'M PUNSTOPPABLE, Y'ALL. Actually, records do play a small role in the story. If it was up to me, I'd def. put a record on the cover and be all, "Get it? GET IT??". Which is why no one would let me design book covers.
The Deal:
Badi Hessamizadeh is getting a fresh start. Not just at Magnificat Academy, but under an entirely different name: Bud Hess. You see, Badi had to leave his old school under less- than-ideal circumstances, and his parents want him to wipe the slate COMPLETELY clean: free of his past, free of negative associations with his ethnicity — just free of 'complications'. But tensions escalate at school anyway and pressure mounts from his academic-oriented parents, pushing Badi to his breaking point.
BFF Charm: I'm A Little Torn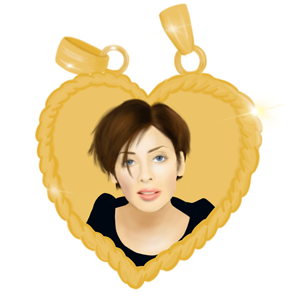 (I KNOW; my first book report and I'm already breaking the rules and paraphrasing the Imbruglia.)
I was ready to give Badi a BFF charm within the first page. He's keenly aware of his neuroses and loser status, but isn't exactly wallowing in self-pity. Factor in the rambling and the overanalyzing — TOTAL TWINSIES!
But Badi has prescription-level anxiety and he's long suffered at the hands of asshole bullies, which brings out my protective instincts. Howevs, he already has plenty of family — and not the best relationship with most of them — so that's not quite right either.
And then he ends up making some choices that… I do not agree with. Not in a Sassy Gay Friend way, but more like a hand-wringing Eeyore/Jiminy Cricket worrywart. So I guess I'd be Badi's anthropomorphic Disney sidekick.
Swoonworthy Scale: 2
Badi is instantly smitten with the cartoon-drawing, outcast-befriending Nikki, who reminds me of a better adjusted Alaska Young, but he's definitely a Duckie. There's not a lot of swoonage, but Leslie Stella nails the total agony of being in "love".
Talky Talk: Neurotically Beautiful
Leslie Stella does such a great job of conveying what I'd imagine having anxiety would be like. She also gives Badi a vivid and honest voice that seamlessly finds insight, even in mundane office supplies.
I pocket some peppermint candies. Stamps, a small Maglite flashlight, a ministapler — I always wanted one of those.

[…]

I open and close the ministapler a bunch of times. It chatters like teeth. When you have stuff taken from you routinely — your name, your physical safety, your last scrap of self-esteem — even the smallest things feel like restitution. For a while anyway.
Bonus Factor: Diversity
So I've kind of buried the lede with this one, 'cause being Iranian isn't really a big deal in Badi's day-to-day (other than during meals, which weren't prominently featured but still put my ereader at risk of water damage on account of ALL THE SALIVATING).
ANYWAY. It's not a big deal until the d-bags of the world decide that it's a big deal. And Stella's depictions of racism towards Badi are double heartbreaking, since probably a lot worst has been (and is being) said and done to upstanding, law-abiding people of Middle Eastern descent.
Bonus Factor: School Newspaper
My high school paper was pretty forgettable*, just like the Vox Populi under the tutelage of Ms. Viola. But then Badi joins the paper, upsetting the status quo with his opinion pieces. Unfortunately, Badi's arrival coincides with a series of like-minded anonymous open letters, making him the target of everyone's suspicion.
*Save for this ode-to-women poem. Nice idea in theory, but in execution called ladyparts INCUBATORS OF LIFE.
Relationship Status: Intense Crush That Got Friend-Zoned
Book, when I first met you, I crushed on you HARD. I'm talking elaborate daydreams and doodling your name in my notebook. But the more I got to know you, the more I realized that we're not really meant to be. I'll always think fondly of a book as upfront and honest as you are, but we're better off as friends (that you invite to your mom's for dinner? PLEASE?!).
FTC Full Disclosure: I received my free review copy from Leslie Stella. I received neither money nor froyo for this review (dammit!). Permanent Record is available now.