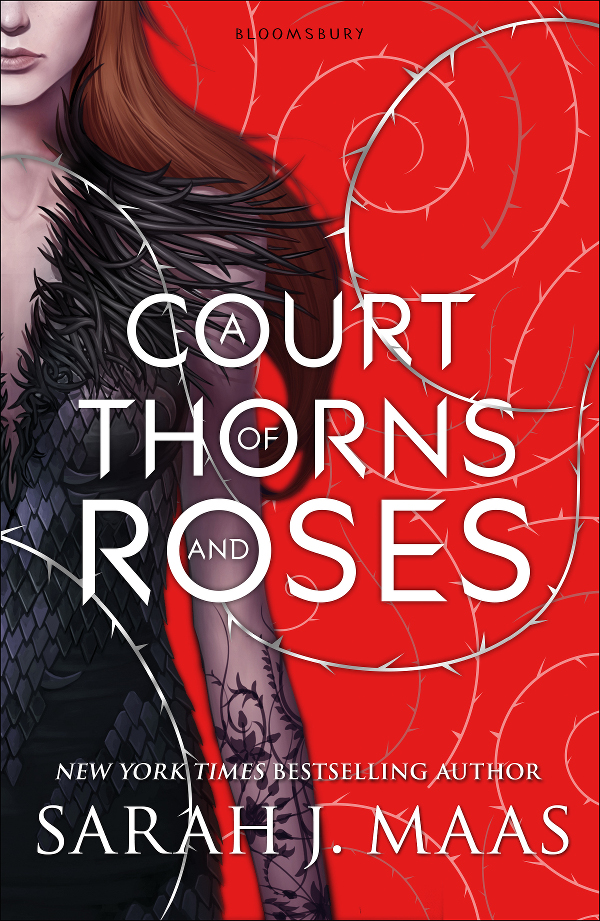 About the Book
Title:
A Court of Thorns and Roses (A Court of Thorns and Roses #1)
Cover Story: Prickly
BFF Charm: Heck Yes!
Talky Talk: Familiar Fantasy
Bonus Factor: Mysterious Loner Dude Faeries
Factor: Series Starter
Relationship Status: Willing Courtier
Cover Story: Prickly
I'm very glad the technology to bring book covers to life doesn't yet exist; if it did, this would be a seriously dangerous book to hold.
The Deal:
One afternoon in late autumn, Feyre goes on a hunt, further into the woods than she has gone before, trying to find any animals that hadn't yet gone to ground. She's heard the rumors, that faeries have been spotted in the vicinity, a two-day trip from their territory. When she spots a doe, she thinks she's made the right decision. But when the giant wolf appears, hunting the same prey, Feyre second-guesses herself. Her training kicks in, however, and she takes the wolf down as it goes for the deer. There's something strange about the wolf, but Feyre assures herself that it's nothing but an animal.
The next day, a creature breaks through her family's door. The faerie tells Feyre that the wolf was one of his kind, and because she killed him, her life is his. Leaving her family, Feyre travels back with the faerie—Tamlin—to his estate, and learns that much of what she knew about faerie kind was false, including the idea of them being creatures incapable of love.
*Pronounced fay-ruh. Thank goodness this was included in the book because I honestly had no idea how to pronounce her name before that. (Fayer? Fayree?)
BFF Charm: Heck Yes!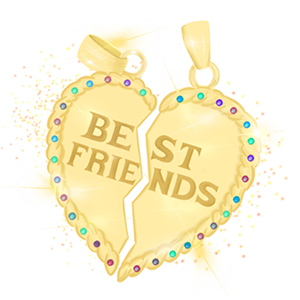 At nineteen, Feyre has become her family's sole provider, and the thanks she get for doing what she does is next to nothing. And yet she does it, day in and day out, often putting her life at risk. And when she kills the wolf, and goes to live with Tamlin, she continues to be a caring, supportive person, even to people she'd been trained her whole life to fear. As she learns more about Tamlin and the sticky situation he's in, she never shies away. Basically, Feyre is a total badass, and never backs down from a challenge that involves her protecting someone she loves or is loyal to. Plus, she's got a snarky sense of humor. Total BFF material.
Swoonworthy Scale: 10
I try to keep a level head when it comes to the swoonworthy scale, but the swoon in A Court of Thorns and Roses is H-O-T hot. We're talking enemistry, longing, an actual sex scene … and real feelings. Even though it all happens kind of fast, Sarah J. Mass has written the relationship in a way that never seems like insta-love.
Talky Talk: Familiar Fantasy
Sarah J. Mass knows how to spin a fantasy tale. In A Court of Thorns and Roses, she's created a world in which nothing is what it seems—fitting for a book about faeries, who, as we all know, are often up to no good. It's a true fantasy story, and yet, the characters don't feel like strangers. They screw up, they curse, they joke with their friends, they second-guess themselves. I can relate to aspects of all of them because they remind me of myself, people I know, or people I might eventually meet. Often, fantasy stories lose some readers when they're too disconnected from real life. Maas knows how to make fantasy accessible and engrossing, and—see Swoonworthy Scale, above—seriously swoony and entertaining at the same time.
Bonus Factor: Mysterious Loner Dude Faeries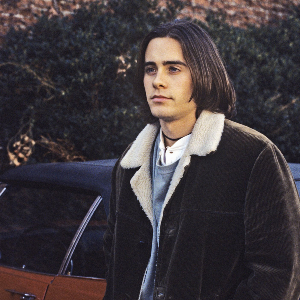 There isn't just one Mysterious Loner Faerie in A Court of Thorns and Roses, there are multiple. They're each their own person, and they're each equally intriguing.
Factor: Series Starter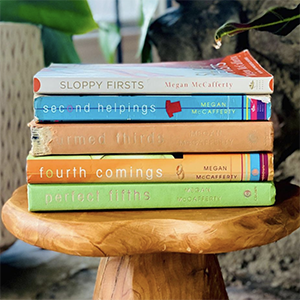 A Court of Thorns and Roses ends somewhat openly, but with enough resolution that it wouldn't be terrible if there wasn't a second book. When I started reading it, I actually didn't realize that it was the start of a series. But when I got to the end, I wanted more. So I'm very glad that our relationship has only just begun.
Relationship Status: Willing Courtier
To be honest, I wasn't sure I'd like you at first, Book. Yes, I'm a little more likely to enjoy a faerie book than some of my other FYA family *cough*Sarah*cough*. Yes, I'm a fan of Maas' other books. Yes, I love a good fantasy. But I've read so many books lately that feature a "special" badass heroine with a heart of gold who gets herself involved in a situation beyond her control. Not that I'm not a fan of this trope, but the stories do tend to blend together after a while. Thankfully, Book, you stand out from the crowd. I can't wait to see where our adventures take us next.
FTC Full Disclosure: I received my free review copy from Bloomsbury. This review was originally posted on Kirkus Reviews in exchange for monetary compensation, which did not affect or influence my opinions. A Court of Thorns and Roses is available now.