About the Book
Title:
A Court of Wings and Ruin (A Court of Thorns and Roses #3)
Cover Story: Where Can I Get This Dress?
BFF Charm: Platinum
Talky Talk: Maastery
Bonus Factors: Squad Goals, Comeuppance
Anti-Bonus Factor: TEABS
Relationship Status: Mates
Red alert! A Court of Wings and Ruin is the third book in the Court of Thorns and Roses series. If you have not read the first two books (A Court of Thorns and Roses and A Court of Mist and Fury) man your battle stations turn away now, as there might be spoilers in this review. If you're caught up, however, feel free to continue below.
Cover Story: Where Can I Get This Dress?
I am uber jealous of Feyre's closet, and have been for three books. I particularly love Sarah J. Maas' descriptions of her gowns, especially the ones that look like the night sky. I have nowhere to wear nor really any reason to own a dress "made from the night sky," but I really, really wish I did.
Also, excellent attention to detail on moving the tattoo to her other arm.
The Deal:
Back at the Spring Court, Feyre attempts to make Tamlin, Lucien, Ianthe and the rest of the fae under Tamlin's protection believe that she's back for good, and that she's healing from the "dreadful" situation she was put in by Rhysand and his court. She must tiptoe a fine line, secretly undermining the Spring Court and gathering information about deals they might have made with Hybern. Because war is coming, and Feyre is once again on the front lines.
BFF Charm: Platinum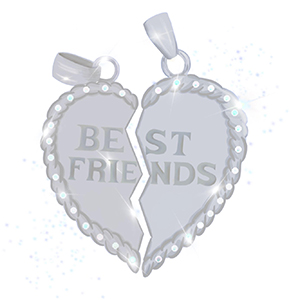 Feyre has gone through so much over the course of this series, and A Court of Wings and Ruin doesn't see her resting on her laurels. I don't envy her one bit (well, maybe a bit considering who her mate is); being at the forefront of a war between immortal and unfathomably powerful individuals is not for the faint of heart. But Feyre has never not held her own, even as a fragile human, and even when the person who supposedly loved her most let her waste away to make himself feel secure*. She's not perfect, but her imperfections make her all the more appealing. She rarely backs down from a flight, and is nearly always willing to admit when she's made a mistake. I'd honestly be a little afraid to try to be friends with her—I'd be devastated if we didn't hit it off—but I'd take that chance with only the smallest amount of hesitation were I in a position to.
*I miiiiiiiight hold grudges.
Swoonworthy Scale: 9
Because I gave A Court of Mist and Fury a 10 on the Swoonworthy Scale—really it should have been about a 15, but you know what they say about hindsight—and because A Court of Wings and Ruin doesn't quite reach the standard set by its predecessor, I have to knock this book down one notch.
That's not to say that there aren't ridiculously steamy, pants-melting, do not read in public scenes in this book, however. I mean, it's Rhys.
Talky Talk: Maastery
With each consecutive book Maas writes, her world-building and characters only get better. I find myself warring internally over whether I want to speed through them to find out what happens or force myself to slow down to savor each moment. My reading experience with A Court of Wings and Ruin was no exception to this rule: I laughed, I cried, I wanted to run away with the story and never look back.
Though, truth be told, I like A Court of Mist and Fury best out of the three in this series. A Court of Wings and Ruin feels a little bit rushed, and specific parts of the action are overly reminiscent of certain parts of Maas' Throne of Glass series, which feels a little lazy. Regardless, I'm already trying to figure out when I can make time for a re-read.
Bonus Factor: Squad Goals
Scenes involving the Court of Dreams/Inner Circle (Rhys, Feyre, Mor, Amren, Cassian and Azriel, obvs)—particularly the moments during which they're relaxed at home—are my favorite parts of this series. Their relationships, although they're not without their struggles, are near perfection. They laugh, they cry. They fight, they make up. They keep secrets, they apologize for being too preoccupied with what they think is the right thing to consider each other's feelings. They love each other, so much, but their devotion doesn't keep them from calling each other out on their shizz. Every single one of them would get my BFF charm, but I'm pretty sure I'd have to find a necklace that split seven ways.
Bonus Factor: Comeuppance
Kind of a spoiler, but a specific someone in this book gets exactly the brutal ending they deserve, and I'll admit that I cackled with wicked glee when it happened.
Anti-Bonus Factor: TEABS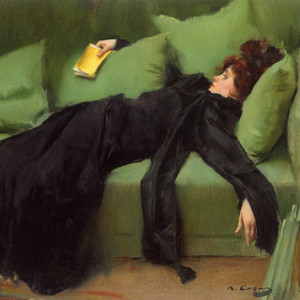 Although there's a page in the book, near the end, that assures us that we'll see more from this series (in 2018, if you were wondering), A Court of Wings and Ruin feels like an ending. So much so that I got a little teary-eyed when I reached the final page. I'm so in love with these characters and this world. Regardless of how many additional books we get, and regardless of who or what said books are about, I'm never going to want to have to say that final goodbye.
Relationship Status: Mates
I don't mean this in the British sense, Book—our love goes deeper than friendship. We share a bond that can't be broken, one that's stronger than the most unyielding of Illyrian steel. We're in this for the long haul, you and I. And I wouldn't want it any other way.
FTC Full Disclosure: I bought a copy of this book with my own money and received neither a private dance party with Tom Hiddleston nor money in exchange for this review. A Court of Wings and Ruin is available now.