About the Book
Title:
A Great and Terrible Beauty (Gemma Doyle #1)
BFF Charm: Yay
Talky Talk: AISWBP
Bonus Factors: Visions, Boarding School, The Order
Relationship Status: High-School Sweethearts
The Deal:
Gemma Doyle has, until the book begins, lived a comfortable, if uneventful, life in Bombay, India. It's 1895, she's just turned 16, and longs to go 'home' to London, even though she's never seen it. Tragedy strikes on her birthday, and Gemma gets her wish: She is sent to the Spence Academy, where girls are groomed for marriage to the highest bidder. Feeling guilty and alone, it's hard for her to make friends… also there's that pesky little business about her having visions that tend to come true.
Gemma gets a warning from a mysterious young man to block out her visions even while she's finding herself drawn into the world of the supernatural. As she seeks out information about the Order, a peculiar group that existed at Spence some years before her arrival, she forms tenuous friendships with the school's most powerful girls. Together, the girls struggle to come to terms with their own fates, and test their fledgling powers to change them.
BFF Charm: Yay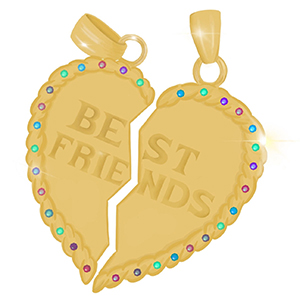 I was sold on Gemma, and the book, by the end of the first paragraph on the back cover, where, it basically says that Gemma can't 'lie back and think of England' when it's required of her. I loved Gemma's fierce independence, her wicked sense of humor, and her narrative voice. I wished so badly to have been in the story myself, so I COULD have been a friend to Gemma, because the girl could have used one. Or a big sister. Somebody. This is NOT the sisterhood of the travelling corset, y'all. It's group of friends leaves you feeling a bit bleak, and I found myself thinking back to my home-schooled days, and the games the mean girls would play…is it with me? Anyway, it isn't exactly an anti-friend book, either. More like 'watch the circumstances under which you form friendships'. And each one of those girls had their own redeemable qualities, and each one's plight was worse than the next. If I'm honest, I wanted to help them all run away.
Swoonworthy Scale: 3
This is a book filled with passion, but not much romance. Although Gemma has some pretty steamy dreams, and the mysterious Kartik is pretty dreamy. Maybe more romance is in the next book?
Talky Talk: AISWB
Libba Bray writes in a style that I LIVED for when I was a YA. I like to call it the American's Idea of Smart and Witty British People (AISWBP). It's prose-erific and filled with my weakness: good internal monologue. (Sometimes it doesn't even have to be really good – I'm that much of a sucker.) I didn't devour the pages, I savored them. It's a curl up with an afghan and cup of tea kind of book. Plus, any book that starts with Lord Tennyson automatically wins me over.
Bonus Factor: Visions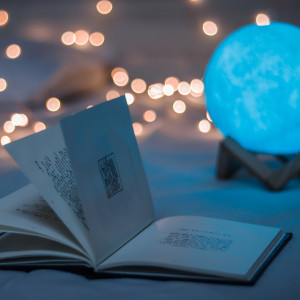 Terrifying visions of the future? Or of another realm? Spooktastic!
Bonus Factor: Boarding School
Y'all know how much I love boarding school, if you've read… um, the other post where I said I love boarding school. And though I wasn't down with the whole 'grace, charm, and beauty, women as property' thing, man, would I loved to have gotten to take the classes these girls took: music, art, dancing, French. Hello? No math? Thank you, boarding school!
Bonus Factor: The Order
A mysterious group of powerful young women who not only don't bend to the will of their peers, but also hold back a terrible evil from entering this world? Yeah, sign me up! (Except for the whole, 'it might kill you' part.)
Relationship Status: High-School Sweethearts
I feel very cozy about this book. It reminds me of the books I read in my adolescence, and I found the whole tone to be comforting, while full of genuine spooks and mystery. And I love a main character who's not interested in becoming whatever society wants them to become.
FTC Full Disclosure: I received my free review copy from Simon & Schuster. I received neither money nor cocktails for writing this review (dammit!). A Great and Terrible Beauty is available now.