About the Book
Title:
A Line in the Dark
Cover Story: Fingerpaint It Black
BFF Charm: Maybe
Talky Talk: Lo and Behold
Bonus Factors: Boarding School, Creating Comics, First-Gen Parents
Relationship Status: Taking a Walk on the Dark Side
Cover Story: Fingerpaint It Black
Wait—are Big Hand covers back in vogue already? Because this is giving me serious vibes of The Coldest Girl in Coldtown, with, like, Supernatural demon goo. (It's actually ink upon closer inspection, so we can call off the Winchesters.) 
The Deal:
Jess Wong is resigned to her unrequited feelings for her best friend, Angie Redmond. Obvs, Jess is none too happy when Angie starts showing an interest in Margot Adams, who attends the nearby boarding school. Romantic bias aside, there's something insidious lurking beneath this veneer of wealth and privilege—as Jess and Angie soon discover the deeper they get pulled into this world.
BFF Charm: Maybe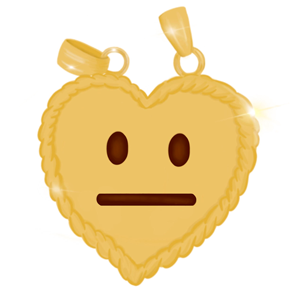 You know that idea of 'opposites attract', as immortalized by Paula Abdul and MC Skat Kat? The converse could explain my hesitancy to give Jess a BFF charm, because we might be a tad too much alike: we're a couple of observant wallflowers with similar upbringings. Any potential hangout would feel like holding up a mirror to confront all those uncomfortable truths, aka FAR TOO REAL. 
Swoonworthy Scale: 7
Look, y'all: I've long held v. strong opinions regarding love triangles and Duckies—both of which this book has, and yet I don't hate them?! In fact, they're even done well?! (It's like superb execution can overcome almost any dubious concept, I KNOW.)
Jess' attraction for Angie might radiate H-E-A-T, but the story doesn't gloss over the unhealthier aspects of their dynamic. And the love triangle's also atypical, since the main character isn't the one torn between two lovers and feeling like a fool. (Oh, and all three involved are girls. That's kind of atypical for YA, too.)
Talky Talk: Lo and Behold
Opening on a tense, tantalizing scene, A Line in the Dark commands attention from its first words to its last. Quick, short chapters brimming with intrigue moves the thriller along at a brisk pace, against an evocative Massachusetts backdrop. Plus, there's so much awareness of everything — such skillful navigation that would otherwise be concerning in lesser hands. Which should come as no surprise, since HELLO, Malinda Lo is all kinds of brills.
Bonus Factor: Boarding School
If you're looking to vicariously live out a fun boarding school experience…this isn't it. Pearson Brooke Academy represents a much more disturbing reality of abuse. Not to mention the relentless bullying among the students themselves.
Bonus Factor: Creating Comics
Jess is turning her original ongoing comic series into her art class project, which challenges her storytelling ability through both drawing and writing—as well as provides the reader with insight from the story-within-a-story.
Bonus Factor: First-Gen Parents
Being a fellow child of immigrants, the constant culture clash between Jess and her parents is all too close to home (esp. since they're also Chinese). As is her secondhand embarrassment at the elder Wongs' unfamiliarity with American customs and norms. But even though Jess has yet to outgrow that unfortunate shame, her parents still try their best to support her in their own way.
Relationship Status: Taking a Walk on the Dark Side
Thrilling and intoxicating, this book kept me in the dark (har) until the very end. At which point I immediately wanted to reread the whole thing, because WHAT THE WHAT?!? But the more my brain churns over every last detail, the deeper my appreciation for this keenly crafted novel grows. And I've been thinking about it A LOT.
is available now.
FTC Full Disclosure: I received my free review copy from Dutton. This review was originally posted on Kirkus Reviews in exchange for monetary compensation, which did not affect or influence my opinions. A Line in the Dark is available now.