About the Book
Title:
Crooked Kingdom (Six of Crows #2)
Cover Story: Montell Jordan
BFF Charm: Make it Rain
7Talky Talk: Heists and Hilarity
Bonus Factor: Old Friends
Anti-Bonus Factor: Death
Relationship Status: No Mourners, No Funerals
Danger, Will Robinson! Crooked Kingdom is the second book in the Six of Crows duology. If you have not read the first book in the series—Six of Crows—turn away now. Do not pass go, do not collect $200. If you have read the first book, however, feel free to continue below.
Cover Story: Montell Jordan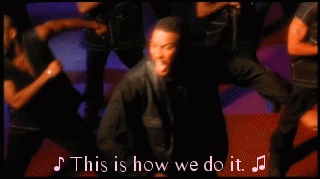 I adore this cover. It goes delightfully well with the cover of the first book, and the crow's feathers forming the buildings at the bottom is, again, fabulous. I also love the pages' red edges. Such great design, all around.
The Deal:
Kaz Brekker and the rest of the Six of Crows might have come out of the heist at the Ice Court with their lives (and Kuwei Yul-Bo in tow), but the double-crossing Jan Van Eyk still has their money—and Inej, to boot. Together, they must figure out a way to get Inej back safe and sound, and then get their vengeance on the double-crossing Van Eyk.
If they happen to take down a few additional enemies in the process, more the better.
BFF Charm: Make it Rain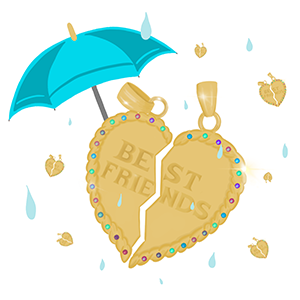 Regardless of the fact that the Six of Crows are criminals who often make morally questionable decisions, they really are the absolute best. They look out for each other and they stand up for each other, even when they might not exactly agree on the best way to do things. They're all ridiculously smart, be it with chemicals or plotting or spying or charming unsuspecting marks. They make a fantastic team, and I have no idea how I'd be helpful to them, but I certainly would love any opportunity to try.
Swoonworthy Scale: 7
Most of Crooked Kingdom focuses on getting revenge on Van Eyk, but the characters make a bit more time to expand on the moments of possible/future swoon that happened in Six of Crows. Definitely some butterfly-causing moments.
Talky Talk: Heists and Hilarity
I really enjoyed Leigh Bardugo's Grisha Trilogy for the fabulous world-building and entertaining characters; the Six of Crows duology is everything I liked about Bardugo's first series and more. The world of Crooked Kingdom is thoughtfully and expertly fleshed out, the plans Kaz and his crew make are highly intriguing and delightfully surprising, and the characters in the book are people I would want to hang with on the regular or people who I believe truly deserve the comeuppances they receive. Crooked Kingdom sucks you in from the very start and the action doesn't let up until the very end.
The book is also filled with great examples of Bardugo's immense wit. I've had the pleasure of meeting her more than once, and she's an all-around entertainer; I love that she's infused more of her humor in her second series. I laughed out loud more than once while reading this book, and have repeated a few passages to multiple people (i.e., forced them to listen to me as I read from the book) because they amused me so much. I'm totally going to make "jogs the liver" happen like Gretchen Weiners never could with fetch.
Bonus Factor: Old Friends
Some people you might recognize from the Grisha Trilogy make an appearance in Crooked Kingdom, and it's so much fun. I won't say whom, but they fit right in with the rest of the Six of Crows.
Anti-Bonus Factor: Death
I can't say much, at the risk of spoilers, but there's death in Crooked Kingdom. (Please note that this is an anti-bonus factor.)
Relationship Status: No Mourners, No Funerals
I both love and hate that our time together was so short*, Book. On the one hand, your story benefitted from the tight timeline. On the other, I don't get to look forward to going on more adventures with you in the future. But, as the members of the Dregs are so fond of saying to wish those they love well: No mourners, no funerals. We'll always have Ketterdam.
*I realize that 536 pages isn't really that short, but I'm sure you understand what I mean.
FTC Full Disclosure: I bought a copy of this book with my own money, and received neither a private dance party with Tom Hiddleston nor money in exchange for this review. Crooked Kingdom is available now.