About the Book
Title:
A Magic Steeped in Poison (The Book of Tea #1)
Cover Story: Montell Jordan
BFF Charm: Survivor
Talky Talk: Steeped In Languid Words
Bonus Factors: Tea, Tasty Business
Factor: Cliffhanger
Anti-Bonus Factor: Misogyny
Relationship Status: There's Something There
Cover Story: Montell Jordan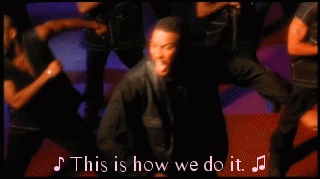 Yes, I took a gamble and judged this book by its cover because look at it. JUST LOOK AT IT. Thankfully, it paid off!
The Deal:
With her mother dead and her sister's life hanging in the balance, Ning leaves her tiny village to journey to the capital of Jia and participate in a competition to become the next court shennong-shi, a wielder of magic in the form of tea making. Shennong-shi can fortify a person's spirit, heal minor and major injuries, use teas as truth serums and divine futures. Except…Ning isn't actually a full shennong-shi. She wasn't even her mother's actual apprentice—that was her sister. But she knows enough — and has enough tenacity — to fight through her competitors in order to win so she can be granted a boon from the future empress to heal her sister.
But as Ning begins to understand more about the court, the emperor's disgraced and exiled brother, and the poisonous tea that has been killing unsuspecting subjects all over the empire, she starts to realize that her request isn't so simple, and there's so much more she'll have to learn of the world outside her village if she wants to save what she loves.
BFF Charm: Survivor
Ning has a tinge of desperation clinging to her for the entire story, as everything she does is in order to find an antidote to the poison her sister ingested, which is slowly killing her. She believes everything being thrown at her is beyond her comfort level as a simple village peasant who knows nothing of the political intrigues of the court, but despite her naivety, Ning keeps on clawing her way through like the titular survivor she is. She's practical and forthright, and while I wouldn't mind being her friend…things tend to happen around her right now that would make me fear for my safety. So I'll admire her from afar.
Swoonworthy Scale: 5
Ning meets a mysterious stranger while she's out in the market looking for items for her first competition task, and they share a quick connection that may come back to bite her later on. She questions if she can trust her judgment and her magic. I'll warn you that you won't be seeing any major resolutions until the second novel.
Talky Talk: Steeped In Languid Words
Lin's writing has an unhurried, dreamy quality that will keep you from feeling major highs and lows; instead, it lulls the senses into a kind of tranquil reading experience. I was wooed by the pretty cover, but as I opened the book I did have a thought of: how exciting can a competition about tea making actually BE? Am I in for a snoozer?
Luckily, Lin described the tea making process and the tasks Ning had to accomplish in such a way that it kept me really engaged; she knew when to explain things more depth and when to gloss over the minutiae. There was a lot of description overall, so I could easily picture the locations within the court and the action sequences. The plot unfolds at, you guessed it, a slow and steady pace. There will be plenty to wrap up in the sequel, but the book does end with some satisfying answers for the mysteries it poses.
I'm sure some will love this and some may find it too slow, but if you're in the right mood, I think you'll find it's a pleasant read.
Bonus Factor: Tea
It's not everyone's bag (heh), and I will fully admit the way I "tea" using an electric kettle and a teabag compared to the way the process of tea making is described in this book are like the difference between a house cat and a lion. Lin blends together real ingredients from traditional tea making and Eastern medicine into her own blend of fantasy where tea can heal and bring spiritual connections between the shennong-shi and their patient. It was such a fun and unique magic system the YA world has rarely seen.
Bonus Factor: Tasty Business
I am a picky eater and would probably end up disliking half the stuff described if it was actually in front of me, but between the richly seasoned soups, red bean pastries, and all the various pork-shallot-and-ginger-filled steam buns—OMG, you will be so hungry. I am really craving pork buns right now.
Factor: Cliffhanger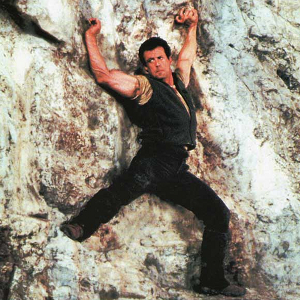 Initially it was an anti-bonus factor because, ugh, cliffhangers, BUT THEN I found out the second (and final!) book is coming out in August of this year, and praise be to whoever decided that. I want to read new books (and kinda have to for reviewing purposes) but I really, really hate having to wait a whole-ass year for the next installment.
For one, I feel like attention spans are getting shorter and shorter these days, so it's almost a risk that people are just going to lose interest in your series unless you're as popular as someone like Maas, and secondly…do publishers not understand how much I read?! I like to think I have a good memory, but when I read your first in a series anywhere from 40 to 60 books ago, the finer points of your plot are going to escape me.
Anti-Bonus Factor: Misogyny
Even with empress-in-training Zhen acting as regent and heir since her birth, there's still so many misogynistic men running around undermining her and treating women like idiotic second-class citizens. Thankfully there are some really great examples of women getting shit done sprinkled all around the novel, but, really: down with the patriarchy.
Relationship Status: There's Something There
I don't know if we'll be joined together for the long haul, Book, but you've got my attention with your sweet disposition and tasty concoctions. Only time will tell if ours is to be an auspicious union.
Literary Matchmaking
Girl, Serpent, Thorn
Family secrets, changing loyalties, royal shenanigans, and dangerous magic are also present in Girl, Serpent, Thorn by Melissa Bashardoust.
FTC Full Disclosure: I received my free review copy from Feiwel and Friends. I received neither money nor peanut butter cups in exchange for this review. A Magic Steeped in Poison will be available March 29, 2022.