About the Book
Title:
Etiquette & Espionage (Finishing School #1) [Jenny's Take]
Cover Story: Fancy Dress with Scissors
BFF Charm: Yay
Talky Talk: Tongue In Cheek
Bonus Factors: Boarding School, Mechanimals, Sooties
Relationship Status: I'm Glad This Book Was My First
Cover Story: Fancy Dress with Scissors
While this might not be a cover I'd want to be seen on the train with, I like its take on the Fancy Dress. Because those scissors? They could poke your eye out.
The Deal:
Soprhonia Temminnick is not her mother's pride and joy. At fourteen, she's too busy climbing into the dumb waiter to even learn a proper curtsy. So when it's learned that she has been recruited to attend Mademoiselle Geraldine's Finishing Academy for Young Ladies of Quality, Mrs. Temminnick can't pack Sophronia's bags fast enough, though the girl in question is less than thrilled by the prospect.
All of that begins to change once Sophronia realizes that there's more to this school than meets the eye. Because while any proper young lady needs to learn a curtsy, a young woman who can curtsy and throw a knife at the same time? Why that's a challenge worth some effort.
BFF Charm: Yay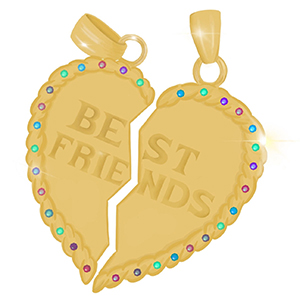 At just fourteen, Sophronia may be a bit young for me, but she has all of the qualities I look for in an BFF: she's cunning and smart and pays attention to what's going on around her, and really can't help herself when it comes to exploring and mischief. She's also frank and humble and loyal, so while I may have to give her some time to catch up, I think she's worth it.
Swoonworthy Scale: 3
Sophronia's a bit young for full-frontal swoon, but there are some nice crush-y moments with Captain Niall, and the beginnings of something truly great with a certain sootie named Soap.
Talky Talk: Tongue In Cheek
This book was a hoot and a half. There are puns, there's adventure, intrigue, and yes, decorum. I've never read Steampunk before, so I don't know if this is all par for the course, or Carriger's own signature brand. Either way, it was a fun read that was appropriate for younger YA readers as well as genre fans of any age.
Bonus Factor: Boarding School
Boarding School? Why yes, please. A boarding school for espionage that happens to reside in a dirigible that floats above the moor? Hold. The. Phone.
Bonus Factor: Mechanimals
A Steampunk take on the loyal pet, Bumbersnoot is pretty much the most adorable mechanical sausage dog ever to run on steam.
Bonus Factor: Sooties
Carriger addresses class — and race — issues in Victorian times in the same way that she approaches storytelling — with a wink and a nudge and an invitation for some adventure.
Relationship Status: I'm Glad This Book Was My First
First times can be awkward. I mean, there's the whole nervous anticipation, the fumbling, the fear, and the stress of not knowing what to expect. I mean, what if I did something wrong? What if I didn't like it? So when I met this book, the first Steampunk I've ever read, I was, as you can imagine, a little wary. I needn't have worried, though, because it put me at ease with its silliness and sense of adventure, and I got so wrapped up in its world that before I knew it, it was all over — but not in any sort of premature way, of course. Ahem.
FTC Full Disclosure: I received my review copy from Little, Brown. I received neither money nor cocktails for writing this review (dammit!). Etiquette & Espionage is available now.