About the Book
Title:
An Acceptable Time (Time Quintet #5)
Cover Story: Uninspired, But Inoffensive
BFF Charm: Platinum
talky talk: Pure L'Engle
Bonus Factors: Loyal Pets, Druids, The Drs. Murry
Anti-Bonus Factor: Zachary Gray
Relationship Status: Still Strong, After All These Years
Cover Story: Uninspired, But Inoffensive
I'm mainly just super glad the cover artist painted Polly in that red anorak, for all the times it was mentioned in the book. Truefacts: when I first read this at 9 years old or so, I had NO clue what an anorak was. I lived in Texas! We didn't need anoraks! But thanks to the cover, I figured it out! Also, in college I had a red rain jacket that looked suspiciously like Polly's red anorak. The new covers for the quintet are actually pretty rad.
The Deal:
This book is being marketed as part of the Time Quintet, but to be honest, I've never thought of it as a true sequel to the other four books. It's really more of a sequel to The Arm of the Starfish, Dragons in the Waters, and The House of the Lotus, which are about Polly and her sibs and random L'engleverse characters (like the totally foxy Adam Eddington), but whatever. There are five of us, so we needed five books to review, and I love all the O'Keefe stories, so I'm not complaining. It does take place back at the Drs. Murry's house and involves time travel, so I guess it's more in line with the original Kairos books anyway.
So yeah, Polly's hanging with the grandparents for a while — her family's finally moved back to the States, and the high school down in South Carolina isn't good enough for Polly's giant brain and different social skills. Basically, she's Cady Heron, probably with overalls and all, and rather than make her learn to adapt, her parents let her go live with the Drs. Murry, who are homeschooling her. She's keeping busy, studying particle physics and extinct languages — like you do — recovering from a particularly rough experience the previous summer, when goddamn Zachary-fucking-Gray turns up, and he's dying. Before she knows it, she, Zachary-fucking-Gray, and the elderly Bishop Colubra (the brother of Dr. Louise, the namesake of Louise the Larger) are drawn through a time gate 3000 years in the past.
BFF Charm: Platinum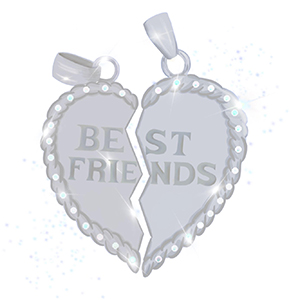 Polly is HANDS DOWN, my favorite character in all these books. She's smart and slightly weird and definitely prickly and HELLO, SHE CAN TALK TO DOLPHINS (though there aren't any dolphins in this book). I love her mother Meg, but sometimes Meg's low self esteem totally drags me down. Polly's got more life in her, even though she's just as confused and adolescent as Meg. She also makes a kickass goddess.
Swoonworthy Scale: 2
Honestly, the attraction between Polly and Tav, the Celtic warrior, felt like an afterthought. I'd have liked to see either more hormone-y longing and confusion for Polly — what better obstacle to true love is there than a 3000-year time difference? Talk about an LDR — or no relationship at all. And Zachary-fucking-Gray is a big, massive NO TO THE HELL NO.
Talky Talk: Pure L'Engle
There's definitely a fair share of L'Engle's theology talk, and the book alternates between meandering philosophical or scientific discussions over Bunsen Burner Bourgenon and crazy, heart-pounding action. It's comforting if you grew up with L'Engle, but I can imagine it being crazymaking to fans of contemporary YA scifi/fantasy/action, who are used to dropping into a shitstorm from the first page. But not-fans of the Jesus man take heart — the theology is definitely more Unitarian/spiritualist than evangelical. Even though there's liberal use of the J and C words, it's symbolic of a universal belief set.
Bonus Factor: Loyal Pets!
Hadron the cat! Og! LOUISE THE LARGER!!! Loyal pets are the stars of the freaking SHOW here. Louise the Larger actually had me contemplating getting a snake, for like, a nanosecond. She is THAT AWESOME.
Bonus Factor: Druids
So, continuing some of the story from A Swiftly Tilting Planet, Celts voyaged across the ocean and ended up with the People of the Wind, who lived in the area 3000 years before the Murrys did.
Bonus Factor: The Drs. Murry
I loved getting to know the Drs. Murry a little better. Their names are Alex and Kate! And they're kind of cranky in their old age, but still geniuses! And Mrs. Dr. Murry maybe wasn't the ideal mother Meg painted her to be, but that makes her kind of more amazing. They kind of pissed me off with their protectiveness, but I guess seeing crazy things in their lifetime made them even more aware of the dangers of tessering and all we don't know about space/time. And a bonus bonus for Dr. Louise and her brother, the Bishop. Yay old people!
Anti-Bonus Factor: Zachary Gray
FUCK YOU, MOTHERFUCKING ZACHARY FUCKING GRAY. Fuck you for ruining every single L'Engle book you pop up in, with your WHINY ASS SELFISHNESS, your need to seduce every single female between the ages of 14 and 40, and your general SUCKASSITUDE. I HATE YOU, ZACHARY GRAY, and nothing you do will ever, EVER win me over.
Relationship Status: Still Strong, After All These Years
Revisiting this book after at least a decade was not a disappointment. Sure, as we've aged, our experiences have changed us and our relationship. It's not as romantic as it used to be, but I understand a lot more of what it's saying than I used to. I'll never tire of the characters and the worlds it opens for me.
FTC Full Disclosure: I purchased my own copy of this book. I received neither money nor cocktails for writing this review (dammit!). An Acceptable Time is available now.