About the Book
Title:
A Very, Very Bad Thing
Cover Story: I Must Have Missed It
Drinking Buddy: Non Alcoholic Beer
Testosterone Level: Could Be Better
Talky Talk: A Quick Bite
Bonus Factor: Moral Conundrum
Bromance Status: I Like You, But For the Wrong Reasons
Cover Story: I Must Have Missed it.
Either I somehow skipped this scene, or it's a reference to something I'm too dense to get. That cold splash of reality? The harsh wake up call? The metaphoric cold water being thrown on an otherwise hot relationship? Whatever it's supposed to be, it was the cover that made me grab this book.
The Deal:
Marley is an unnoticed gay kid in North Carolina. Not especially smart or handsome, he doesn't have a lot of dating prospects (did I mention he lives in North Carolina?). All this changes when Christopher moves to town. Studly, handsome Christopher whose gaydar instantly goes off in Marley's presence. The guy who asks Marley out. Asks him to a school dance! Everything is finally awesome. Except, well, Christopher is the son of one of the most notable and homophobic televangelists in the country. He's not going to be cool with his son's special new friend.
And then a tragedy strikes. Something that changes everything. And Christopher is torn between going along with the lie that makes everyone happy or telling the bitter, unpleasant truth.
Just what is the greater good?
Drinking Buddy: Non Alcoholic Beer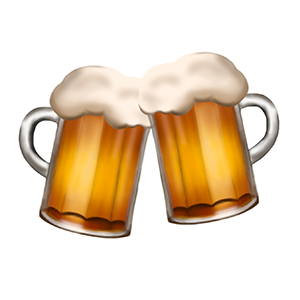 Marley does that self-effacing thing where he constantly runs himself down. Unfortunately, I kind of started to believe it after a while. Dude, when the hot new guy is crushing on you, you must have something going on. Unfortunately, I could never figure out exactly what.
I liked his friend Audrey much more. Marley's outlandish best friend, she loves old movies, crazy clothes, and aspires to be an actress. Marley lacks the nerve to tell her she has no acting talent whatsoever.
Marley's parents were supposed to be New Age hippie artists, but they were so over the top (especially his mother) that it was hard to take them seriously, especially when the family started to have problems. As for Christopher's parents, the author uses the trope that if a person is ugly on the inside, they must have an ugly exterior as well.
Testosterone Level: Could Be Better
Now don't get me wrong, Christopher and Marley make a great couple and there's no shortage of awkward first kisses, slow dances, and much more. But the thing is, the relationship just soft of happened. Christopher just kind of announced to the very delighted Marley that he was both gay and interested. Marley, with his incredibly supportive parents, is very circumspect about his sexuality. Christopher, who's been to 'pray away the gay' camp, barely bothers to hide it, making only the flimsiest excuses to his parents. It was a bit hard to believe.
Talky Talk: A Quick Bite
This book was only two hundred pages and change, so by the time I got really into the characters, I was already finished. The author does a nice job of writing the book as a flashback, so we get a hint of the tragedy to come without knowing what exactly it is. I think we could have used a hundred or so more pages of character development and conflict and we'd have more of a winner on our hands.
Bonus Factor: Moral Conundrum
So about halfway through the book, a tragedy strikes. And sad as it is, the incident propels Marley and Christopher to national fame. The public sees them as star crossed lovers, tragic heroes, role models for the LGBTQ community. The scandal is enough to bring down Christopher's father's hate-fueled ministry. Sure, the reverend tries to put his own spin on things, but his story is completely false.
But so is Marley's story. He didn't mean to lie, he just kind of panicked. And now, the world loves him. He's famous. A gay celebrity. Think of the good he could do for all the closeted kids in the world. Think of how the book deal could pay off his parents' debts. And he's not hurting anyone.
It's for the greater good. I mean, what is truth, anyway? Right? Right?
Bromance Status: I Like You, But For the Wrong Reasons
A good book with a timely message. But I liked the message more than the book, and a lot more than the characters.
FTC Full Disclosure: I received neither money nor beer for writing this review.