About the Book
Title:
A Wilderness of Stars
Cover Story: What in the Looney Toons?
BFF Charm: Natalie Imbruglia
Talky Talk: Heavy and Dreamy
Bonus Factors: Secrets, Western Vibes
Relationship Status: Give Me That Sequel
Cover Story: What in the Looney Toons?
The first thing I thought of was Looney Toons. I cannot be alone on this. The size of the text works for this cover although I wish the font was different…we are very close to Papyrus here. James Cameron, is that you?
I do really love the colours. The stars are very cute and look like they are embossed on the book. You don't really get any sense of what the book is about from this cover but you don't get that from the book until you're about halfway through so it works.
The Deal:
Since the sighting of twin stars in the sky, Vega has known that she must leave her home and venture out into a world she knows nothing about. She is the last astronomer and must search for the last architect to ensure the survival of everyone from an incurable disease. Only the architect knows where Vega needs to go to complete her mission, but Vega has no idea where to find them and asking around casually isn't an option. If anyone were to find out who Vega was or who she was looking for, danger would be imminent. People have died for less by the hands of bandits.
With the mysterious sickness infecting everyone, the twin stars moving out of sight with each day that passes and bandits hot on her trail, Vega is on a tight timeline to find the architect and save everyone. If she doesn't, there won't be anyone left.
BFF Charm: Natalie Imbruglia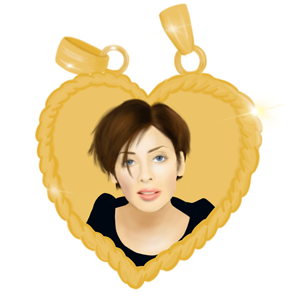 I don't know how I feel about Vega. She's a strong character but she's also constantly overthinking everything and making bad decisions. She does sacrifice everything and my respect for her is high in that regard. Plus, I did feel very close to her when she was traveling through a blizzard. (Canadian winters make you respect the cold.)
Swoonworthy Scale: 6
It was a strange romance for me mostly because I don't like instant love. Yes, there was some pining between Vega and Noah, but after the chaos of their meeting, Vega was going around thinking things like "This isn't how he acts". GIRL… you just met him?! There were a lot of sweet moments – eyes lingering, hands touching and pulses racing – but they didn't have the most chemistry and it felt awkward. Vega and Noah are both so closed off with their feelings and don't trust easily, plus I don't think Vega has ever seen a boy her age. Still, I was rooting for them to get together, so something was working.
Talky Talk: Heavy and Dreamy
The writing style in this book is very poetic. It's beautifully written, but I felt my mind wandering often due to the slow pacing. This is a book I picked up and put down a lot; no urgency to find out what happened next until I was about three-quarters of the way through. If you're out to save the world, I am expecting a little more urgency in the pace of the story.
There was also a lot of emphasis on certain words, which made it feel exhausting being inside Vega's head. Exhausting (like this…all the time). The italicizing of words was used so often that it lost its meaning further and further along in the book.
The book is written from Vega's point of view, but I wish there were chapters from Noah's. Maybe Ernshaw can pull a Stephanie Meyer and Midnight Sun this book. I would love his perspective.
Bonus Factor: Secrets
Only at the end did I realize what, where, and who the people in the book were. The secrecy of Vega's mission did keep me reading and I had some theories the closer I got to the end, but the ultimate reveal surprised me which I very much appreciated. WHAT A TWIST.
Bonus Factor: Western Vibes
I love me a western setting and this one delivers complete with sidekick horse and dust storm!
Relationship Status: Give Me That Sequel
If/when (please, I am hurting for more closure) Erhshaw comes out with a sequel, I will be picking it up. The ending has me hopeful and longing for more.
Literary Matchmaking
The Kindred
The Kindred by Alechia Dow explores two people destined to be together, much like how Vega and Noah were destined to find each other.
Forestborn (Forestborn #1)
If you love destiny, heroines saving people from a plague, and some broody boys, you should read Forestborn by Elayne Audrey Becker.
FTC Full Disclosure: I received this book from Simon and Schuster and have not received payment for this review. I will be buying a map of the stars to study. A Wilderness of Stars is available now.