Cover Story: It's a Bird, It's a Plane…
Drinking Buddy: Flowers for Algernon
Testosterone Level: Sticks and Stones
Talky Talk: Universal Message
Bonus Factors: Captain Underpants, Awesome Nanny, Awesome Teacher
Bromance Status: The Weird Kid I Was Afraid to Talk To and Then Showed Up Twenty Years Later on Facebook Kissing a Minor Celebrity
Cover Story: It's a Bird, It's a Plane…
Let's see, view of the NYC skyline, the model airplane, Donut Man, and Art Girl. Holy cow, a cover made for this book, and this book alone.
The Deal:
Ten-year-old Albie almost succeeds at everything he does. He almost passes his tests at school. He almost can read the books he's assigned. He's almost cool. He almost understands what people are saying about him. He almost has a lot of friends. His Korean grandfather is almost not ashamed of him. His parents are almost proud of him.
Oh, there are good people in his life: Calista, his babysitter (even though he insists he doesn't need one). Erlan, his buddy from down the hall, who's been Shanghaied into a reality TV show. Classmate Betsy, who appreciates that Albie doesn't make fun of her stutter. Mr. Clifton, the wisecracking math teacher.
Maybe, just maybe, Albie will get through elementary school, with its bullies, bureaucrats, and standardized tests and find his niche. Of course he will. What could go wrong?
Drinking Buddy: Flowers for Algernon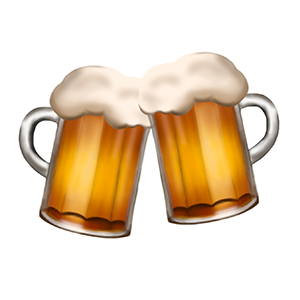 Albie's teachers and counselors probably have a very specific diagnosis for Albie's academic problems. Maybe he's autistic. Maybe he's developmentally disabled. Maybe he's just not too swift. We don't know, this is all from Albie's point of view. Sadly, the readers are a lot more aware of Albie's problems than he is.
He's invited to attend math club every single day. He even gets to miss math class to attend! Which is strange, because he was always pretty bad at math.
Darren, the cool kid, suddenly wants Albie to hang out with him! Funny, Darren always was kind of rude to him, until he mentioned that his best friend is a reality TV star. Now Darren can't get enough of Albie. He even gives him lessons on being cool. And always one to share the wealth, Albie explains to his friend Betsy why she's not cool and how she can correct that.
Hugo, the owner of the local bodega treats Albie to a free donut when Albie helps him stack cups. Albie must be a big help. Hugo says so!
Testosterone Level: Sticks and Stones
Albie is only ten, so there's no sex in this book, and no violence. But some chapters of this book knotted my stomach. Sometimes words burn. Sometimes 'dummy' and 'retard' hurt as bad as a punch. And having someone stick their thumb into every one of your special birthday cupcakes…
Sometimes we expect kids to tolerate things adults never would.
Talky Talk: Universal Message
This is a middle grade novel, but it's got kind of a global truth to it. Not everyone fits in. The book doesn't end with Albie conquering his math problems, facing down the bullies, and sharing a kiss with Betsy. He'll always have difficulties, just like we all do. But he does learn he has nothing to be ashamed of, that life is supposed to be hard, and that sometimes the class jerk is so busy making fun of you that he doesn't realize he's about to get splashed by the bus.
And there's always DONUT MAN!
Bonus Factor: Captain Underpants
Albie is a struggling reader, but he just loves Dav Pilkey's Captain Underpants series. True, it's crude and gross, but it's also pretty funny and gets Albie to read. Therefore his mother insists he read something more appropriate and gets him a book about some Revolutionary War kid with a bad hand. Johnny Treeface or something.
If you want to ensure that a struggling reader will continue to hate books, take away his freedom to choose.
Bonus Factor: Awesome Nanny
Calista, a twenty-something art student, is hired to be Albie's babysitter (though he feels he's to old for one). Calista quickly makes friends with Albie, understanding him in a way that no one else does, even his parents. She's the one who knows how bad he's being bullied. She realizes that some kids are false friends. And she helps Albie escape his issues by drawing The Adventures of Donut Boy and Art Girl, superheroes based on themselves.
And maybe Albie helps Clarisa out a little too. Maybe Clarisa can't see that her boyfriend is a jerk, but Albie sure can.
Bonus Factor: Awesome Teacher
Mr. Clifton, the 'math club' teacher, knows what it's like to have trouble with math. Seriously. He's framed one of his elementary school report cards on his classroom wall, complete with the F in math. He's been there. And he knows how to get through to kids like Albie.
Bromance Status: The Weird Kid I Was Afraid to Talk To and Then Showed Up Twenty Years Later on Facebook Kissing a Minor Celebrity
I was too embarrassed to be seen reading a middle grade book to realize what an enjoyable read it was. When they make you into a movie, don't forget about me, eh?
FTC Full disclosure: I got a free copy of this from Philomel Books. My knuckles are now raw and bloody, but no money was forthcoming.