Cover Story: Montell Jordan
BFF Charm: Eventually, Let Me Love You
Talky Talk: Dark Academia
Bonus Factor: Social Commentary
Anti-Bonus Factor: Racism
Relationship Status: You Can Stand Under My Umbrella
Cover Story: Montell Jordan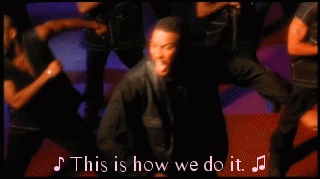 I love the detail on the faces, the plaid, the playing card design. All of it!
The Deal:
It's senior year! Chiamaka is going to solidify her iron-fisted rule over Niveus Private Academy as she is (of course) granted the role of senior prefect. Devon has literally zero idea why he was chosen as prefect, being that he'd come last in any kind of Niveus popularity contest, but, hey, anything to give him an edge on his Julliard application. Both have their personal reasons for being at this mostly-white, uptight private school that costs way too much, but at the top of both of their lists: getting into a great college.
Except things are starting to happen that could threaten everything they've been working towards. Someone is sending anonymous texts to the entire school revealing private information about Chiamaka and Devon's personal lives, and with every *ding!* they are seeing their perfectly constructed lives fall apart. Chiamaka persuades Devon to team up in order to find out who is trying to ruin their lives before something is revealed that is too scandalous to recover from.
BFF Charm: Eventually, Let Me Love You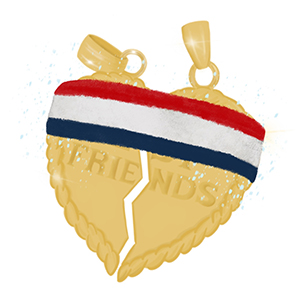 Chiamaka is a LOT when the book starts. She's crafted herself an Ice Queen personality and revels in the fact that she has minions who quiver in fear when they get her coffee order wrong. Like…super uncool, Chi. But as we settle inside her head, see her at home, and watch as her social image is torn to shreds, we start to peel back the layers and see the real Chiamaka. That girl is a different kind of hot mess—a bundle of anxiety and fears—but she's real and honest. I think once Chiamaka gets past high school—if she survives it—then she'll be a pretty cool chick.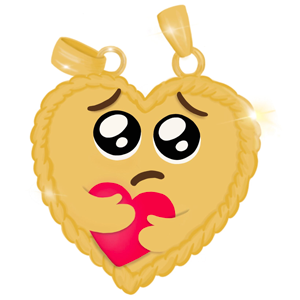 Devon is a soft-hearted soul who's had to craft armor around himself to survive his tough neighborhood and the idiocy of high school (especially private school). He lives in constant fear that when he finally reveals to his mother that he's gay she'll disown him and spend the rest of her Sundays praying for his eternal soul. So many people in his life have disappointed him that I just wanted to give him an (honest, non-judgmental) shoulder to lean on.
Swoonworthy Scale: 4
Chiamaka's BFF is the golden boy of the school, the dude that knows his expensive smile and daddy's influence can get him basically anything he wants. Chi's decided that they're going to take it to the next level in senior year and make it "official" instead of just being secret sex sessions.
Devon, meanwhile, is in love with a childhood friend turned big-time drug dealer, but, obviously, it's complicated.
They both get new love interests throughout the course of the novel, plus they share a mutual ex, so, in the words of Willy S., what a tangled web we weave! But it's hard to really care about the kissing when they're being stalked and stuff! That's stressful shizz, y'all!
Talky Talk: Dark Academia
So is dark academia the new vampire book of 2021? It feels like its having a moment. Also having a moment: debut author, Àbíké-Íyímídé, had an ambitious task ahead of her with how many topics she jammed into this novel. It's depressing and dark, full of social commentary about racism and white privilege. I guessed a few of the mysteries, but ultimately it didn't go where I thought it would; in fact, it got banana-pants crazier than I expected.
The ending almost veered into too fantastically diabolical for how serious/straight it was being played for most of the novel, but, overall, I think the author managed to make it work. (I enjoyed the epilogue; I needed that after what we went through together.) I want to do a deeper discussion, but this is one of those books where it's best if you don't know too much beforehand.
Bonus Factor: Social Commentary
Chiamaka comes from a privileged, wealthy background while Devon's mother struggles to support three children with two jobs. But neither are immune to the gaslighting and racism they experience from their contemporaries and teachers at Niveus.
Anti-Bonus Factor: Racism
Nothing like watching people so scared to share just a little tiny bit of their long-held power that they throw a tantrum strong enough to ruin countless lives. JUST NOTHING LIKE IT, WTF.
Relationship Status: You Can Stand Under My Umbrella
Do you need an ally to fight the white supremacists or go breaking into locked buildings? I, uh, don't pick locks, but I can stand lookout for you, Book. Just tell me what you need.
Literary Matchmaking
One of Us is Lying
If you're looking for more murder and mysteries that involve school, open up Karen M. McManus' One of Us is Lying.
People Like Us
Nothing goes together better than…uh, blackmail and boarding schools, right? If you agree, check out People Like Us by Dana Mele.
Daughters of Jubilation
Feel free to rage when you read Kara Lee Corthron's Daughters of Jubilation and see similarities between that book and this one in the way Black people are treated, despite the 60-odd year difference in settings.
FTC Full Disclosure: I received my free review copy from Feiwel & Friends. I received neither money nor peanut butter cups in exchange for this review. Ace of Spades is available now.