About the Book
Title:
Adaptation (Adaptation #1)
Cover Story: Watery Big Face
BFF Charm: Maybe
Talky Talk: Right On
Bonus Factors: Conspiracy, Birds, San Francisco, Tami Taylor Award for Amazing Motherhood, LGBTQ
Relationship Status: Whirlwind Romance
Cover Story: Watery Big Face
There are a lot of things I like about this cover: the colour scheme, the sleek sparseness, the trippy title font that makes me think I need to get my eyes checked. BUT — I think y'all know where I'm going with this — BIG FACE. And there's a reflected Big Face too. Even when you're right, you're wrong, Big Face.
The Deal:
Y'all. I donneven know where to start. There's so much to say (and like a million Bonus Factors that I can't even mention), but everything is SPOILERS SPOILERS SPOILERS. I'll do my best to keep those out of here.
Reese Holloway is in Phoenix for debate nationals when birds all across North America go berserk, hurling themselves into airplanes and causing the greatest avian panic outside of a Hitchcock film. She and her debate partner David are driving home to San Francisco, when their car crashes and a stay in a military hospital leaves them both… different. And under orders not to talk about the government's involvement in any of it.
The strangeness seems to have followed Reese and David back to San Francisco, with city-wide curfews, dead birds rounded up by hazmat teams, and a sneaking suspicion that they're being monitored. As Reese delves deeper into what's really happening, she grows closer to uncovering a long-hidden conspiracy that puts her entire world view into question.
BFF Charm: Maybe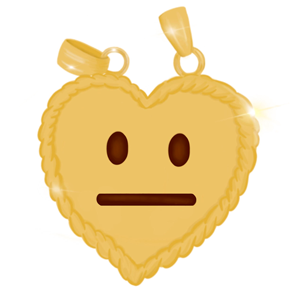 It's not that I don't like Reese, but we're meeting at a v. v. bad time. I've basically only known her since she left the military hospital, so she's understandably been preoccupied with getting to the bottom of that. But she's got tons of bestie potential, judging by the company that she keeps (namely, her BFF Julian), as well as her levelheaded decision-making.
Maybe, once she […] got out of this place, she would let herself face her feelings. But for now, she had bigger problems.
THANK YOU, REESE. It's such a peeve of mine when fictional characters in any time-sensitive, life-or-death situations take a feelings interlude. (And this is def. not limited to YA.) Like, hello!? Will it really matter who you want to hug without clothes if you don't, y'know, survive?! Priorities: YOU'RE DOING IT WRONG.
Ahem. Maybe for that alone, Reese deserves a BFF charm. Though at this point, I'll wait and see. And when all the craziness in her life subsides, I totally want to get to know Reese better over a froyo date.
Swoonworthy Scale: 7
Oh, what's that? We're onto swoon now? Pardon me while I finish FANNING MYSELF.
Reese has a lingering attraction to longtime crush David, which isn't helped by all the close quarters that they end up in. But as Reese settles back into her life, she literally bumps into Amber, who she starts hanging out with and eventually dating. And things, they get STEAMY. But more than that, it's their easy rapport, and the way Reese can't stop thinking about Amber, and the swoon-inducing feelings that Reese gets whenever they're together. Sigh.
I found myself drawn into this relationship, despite the fact that I don't really like Amber. Her brand of directness doesn't appeal to me. (Not to say that I like people who play games, but I mean it more like my own level of openness is proportional to how well I know someone. Amber has no such inner mechanism. She's also the type that invites herself to basically a stranger's drink. BOUNDARIES, Amber. If someone tried that with my food, they better get ready to THROW DOWN. Or, more likely, be silently admonished by my inner monologue.)
And actually, I would have liked to get to know both Amber and David better, but there's time for that still.* It's not quite a full-blown, Reese-centric love triangle, but this configuration variation is DEF. on my milk carton.
*Yes, there will be at least a sequel. But wait! This is one of the good series!
Talky Talk: Right On
I basically devoured this book in one sitting, y'all. Malinda Lo strikes a perfect balance between Reese's return to her everyday life and her pursuit of the truth. Both concurrent storylines unfold at a Goldilocks pace (i.e. juuust right), and the two intertwine and merge in an equally organic way. I was never left wondering what was going on with the other plot, because there was a lot of depth to tide me over — thanks largely to Lo's strength in vividly capturing emotions:
Out there, she had been afraid she would fly apart, as if she were a rag doll being fought over by children, the seams stretching to their breaking point. It was better in here, alone. There was no one to see her, and no one for her to see. She felt herself knitting back together again.
And this really shouldn't matter for a review of this book, but I couldn't help being impressed (or even more impressed than I already was) by how Lo went from fairy tale to science fiction. Combined with her amazing blog posts, it's clear that this lady has the SKILLS TO PAY THE BILLS.
Bonus Factor: Conspiracy
Reese's BFF Julian works for Bin 42, a website for conspiracy junkies. (Which really exists IRL! Though maybe don't visit until after reading the book.) And I loves me a good (fictional) conspiracy.
Bonus Factor: Birds
Freaky coincidence (… or is it?!): A bird just crashed into my window. Ooh shizz IT'S REALLY HAPPENING, Y'ALL.
Bonus Factor: San Francisco
I love all the touches of San Francisco in this story. Reese lives near Dolores Park; upon Street Viewing, I realized that I've totally wandered around her neighbourhood before! It's always fun when there are places that make me go, "Hey, I know where that is! Sort of."
Bonus Factor: The Tami Taylor Award for Amazing Motherhood
She doesn't have a huge role in this story, but Reese's mom Catherine makes it COUNT. She actually walks the walk, with her unwavering, unconditional love for her daughter. And she's got that sage maternal intuition that sees through all of Reese's bullshizz. Plus, Reese obvs inherited her wicked sense of priorities from her mom, who has the best reaction to finding out about Amber.
Bonus Factor: LGBTQ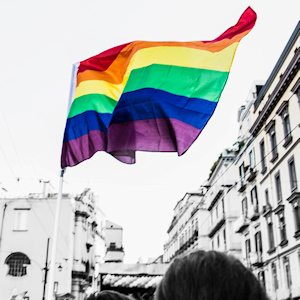 TRUE FAX: I almost forgot to include this as a bonus factor. Even though Reese becomes uncertain about her sexual orientation, the story never draws excessive attention to her confusion, or, worse yet, make it into An Issue. I didn't even really notice any "otherness"; it just made sense. Reese has these two smart, fun, and hot people in her life, and she's attracted to both of them. Just so happens that one's a guy and one's a girl.
Relationship Status: Whirlwind Romance
I've had a crush on this book for a while, so I was eager for this hook-up. But I hadn't expected to fall so hard or so fast for it! This book knew all the things I like, but it was also full of surprises. With the sequel just under three months away, I'm glad I don't have to wait long for this thrill ride to continue. 'Cause I'm ready for this series to whisk me away again right now.
FTC Full Disclosure: I received my free review copy from Hachette. I received neither money nor froyo for writing this review (dammit!). Adaptation is available now.