Cover Story: Whimsy City
BFF Charm: For Sure
Talky Talk: Tea Time
Bonus Factors: Wonderland, Fairy Tale Revisited
Relationship Status: Polite Pals
Cover Story: Whimsy City
With its faded map, playful typeface and silhouettes of a pinafore, the white rabbit and a teacup, the cover for After Alice is artfully designed and delivers maximum charm.
The Deal:
In Lewis Carroll's classic Alice in Wonderland, Alice ponders to herself, as she tumbles down the rabbit hole, whether she could have been changed into any of her friends in the mix-up:
"I'm sure I'm not Ada," she said, "for her hair goes in such long ringlets, and mine doesn't go in ringlets at all."
So who is this ringletted Ada? A sensible young woman of little imagination and a less-than-ideal family life, she falls down the same rabbit hole not long after Alice, and seems destined to follow in Alice's footsteps just after Alice disappears around the various twists and turns of Wonderland. Meanwhile, Alice's sister Lydia is left on the surface to observe for us the above-ground world that Alice and Ada left behind.
BFF Charm: For Sure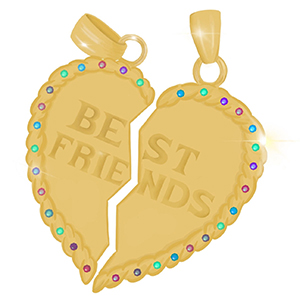 Ada is a tad prosaic but not in the least common, and her down-to-earth prudence suits a daffy nut like Alice – or myself – just right.
Swoonworthy Scale: 2
Well, this isn't a book for romantics, although we are treated to some flirty feelings between Lydia and a guest to her father's house, the dashing Darwinian scholar Mr. Winter.
Talky-Talk: Tea Time
New Yorker Maguire adopts with ease the polite, charming, quintessentially British way of writing with which Carroll so indelibly imbued his books, the beautifully detailed descriptions of settings and quietly winking wit:
Had Ada known anything of painting, she might have approved of the view before her as a suitable subject for Constable. A vitality in the clouds suggested muscular air, though just now the riverside poplars stood still, as if holding their breath. The world pauses for royalty and deformity alike, and sometimes one can't tell the difference.

Oxfordshire was not very like Essex or Suffolk, of course. But Ada was not thinking of Constable and rural English landscapes, but of Hell, and how the city of Oxford, its edges braided with rivers and its atmosphere close and clammy at times, was comfortably like hell.
Bonus Factors: Wonderland
Who wouldn't relish the opportunity to journey back to Wonderland, that magical world where anything can happen, down is up, up is sideways, big is little and we can all believe in as many as six impossible things before breakfast?
Bonus Factors: Fairy Tale Revisited
Maguire's greatest strength has always been in taking classic fairy tales and seeing them through fresh eyes, with an irreverent and unconventional perspective on stories we've heard countless times since childhood. After Alice reveals a new side to Wonderland, to Alice's England and to Alice herself through Ada's patient and dispassionate observation.
Relationship Status: Polite Pals
Like Alice and Ada, After Alice and I have a friendly but not-quite-bestie rapport. While this book won't ever supplant Wicked in my heart of hearts, I'd be happy to share a pot of tea and a scone with it from time to time.
FTC Full Disclosure: I received a copy of this book, but got neither cocktails nor money in exchange for this review (dammit). After Alice is available now.