About the Book
Title:
Akata Witch (Akata Witch #1)
Cover Story: Montell Jordan
BFF Charm: Best Witches
Talky Talk: Nsibidi
Bonus Factors: Nigeria, Juju, Worldbuilding
Relationship Status: Covenmates
Cover Story: Montell Jordan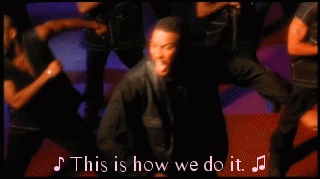 There's a few different versions of the cover out there, but obvs I had to go with this one, because it's a BEAUT. Sunny looks exactly as I pictured her, and even in simple black and white, it's clear that she's albino. Thanks to the use of color, you can see that magic, illustrated here with a wave of her juju knife, is changing her entire world, and the watercolor flourishes and faint symbols hint that this ain't your standard witchcraft. Y'all, it is so much more than that.
The Deal:
Though people try their damnedest, it's tough to put a label on Sunny Nwazue. Her parents and brothers are from Nigeria, but she was born in New York City and lived there until her family moved back to Nigeria when she was nine. Also, she's albino. That's a whole bunch of reasons to feel like you don't fit in, but Sunny is about to discover what makes her truly different: she's a Leopard Person, which means she has the ability to perform magic.
Ushered into juju by her new pals Chichi and Orlu, Sunny dives into a strange, incredible world full of secret cities, mighty spirits, and chittim, the currency earned by gaining knowledge. There's a lot of the latter in her future, as she has much to learn about her special talents and the customs of juju, but the excitement of her journey is soon overshadowed by Black Hat Otokoto, a serial killer attacking children in the neighborhood. Someone has to stop him, and even though Sunny's just a newbie, she and her friends band together to try to take him down.
BFF Charm: Best Witches
As is sometimes the case when a person has been bullied and teased for much of her life, Sunny doesn't take shit from anyone (well, except her dad, and that's reasonable, considering she's only twelve). When the mean girls at school taunt her about being "white" or "akata" (a slur, meaning bush animal, used against foreign-born Blacks), she isn't afraid to throw some punches. Her parents, especially her father, clearly value their sons over her, and yet she won't hesitate to kick both of her brothers' asses at soccer. And when she's suddenly introduced to juju, she doesn't cower away–she embraces it with gusto. She's strong and bold and passionately curious, and I loved watching her self-esteem blossom along with her magical powers.
Swoonworthy Scale: 2
There is a slight hint of potential romance, which might develop into something later in the series (yes, this is a series starter, not sorry!), but given Sunny's age, and the fact that she just learned about a whole new world, it makes sense that k-i-s-s-i-n-g isn't a top priority. Usually I'm bummed when the swoon is lacking, but in this case, I didn't miss it at all.
Talky Talk: Nsibidi
To be clear, this book isn't written in Nsibidi, which is the language of the spirits, but it's the best way I can think of to describe Nnedi Okorafor's rich and unique storytelling. It's unlike anything I've ever read, and I can't remember the last time I felt that way–it's a piercing reminder of how very white (American/European) YA fantasy is. Drawing from Nigerian folklore, Okorafor spins a tale that will leave you absolutely spellbound, as if the very pages of the book were enchanted.
It's worth mentioning that Akata Witch feels like a middle grade read at times, which makes sense given Sunny's age, but once the story ventures into darker territory, it's clear why it's shelved as YA. (And I imagine it only gets more YA as the series progresses.) If you're not a big MG fan, don't worry–I'm not either, and I still got swept away by the book's charms.
Bonus Factor: Nigeria
Even before magic enters the picture, the world of Akata Witch stands out due to its Nigerian setting. I thoroughly enjoyed traveling to a country where some things feel very much the same as in the U.S., while other things are very, very different.
Bonus Factor: Juju
Damn, y'all, juju is BADASS. And I should clarify, I mean African juju. Apparently, in the States, everything is biased towards European juju, much like in our world, where any reference to spells conjures up an image of white wizards with scarves. I've seen Akata Witch described as "the Nigerian Harry Potter," which is honestly a total disservice, because compared to Sunny's juju, Hogwarts is lame AF. Why would you perform magic with a wand when you could use a knife?! Example: Rather than amplifying your voice by holding a wand to your throat, with juju, you slash your neck with your knife. MIC DROP.
Bonus Factor: Worldbuilding
I'm gonna have to resist the urge to tell you, like, everything about this book, because obvs you should read it for yourself, but DANG, Okorafor has crafted such a vibrant, amazing universe for Leopard People. Many of the elements are drawn straight from Nigerian folklore, like "tungwas," which are floating bags of teeth, bone, meat, and hair that randomly explode, YES YOU READ THAT RIGHT. And it's not just the fantastical elements that make this world so dynamic, it's the characters too. My personal favorites are Jesus' General, who drives the "funky train," and Sugar Cream, the Head Librarian of the Obi Library in Leopard Knocks, the nearest juju town that I won't even start to describe because of the whole "resisting the urge" thing I mentioned. Just trust me, this world will blow your socks off.
Relationship Status: Covenmates
Book, you are cool as hell, so I don't want to assume that I can join your coven, but dang, I really want to! You're positively remarkable, and I'm in awe of the magic you weave and the singular way in which you do it. Consider me betwitched!
Literary Matchmaking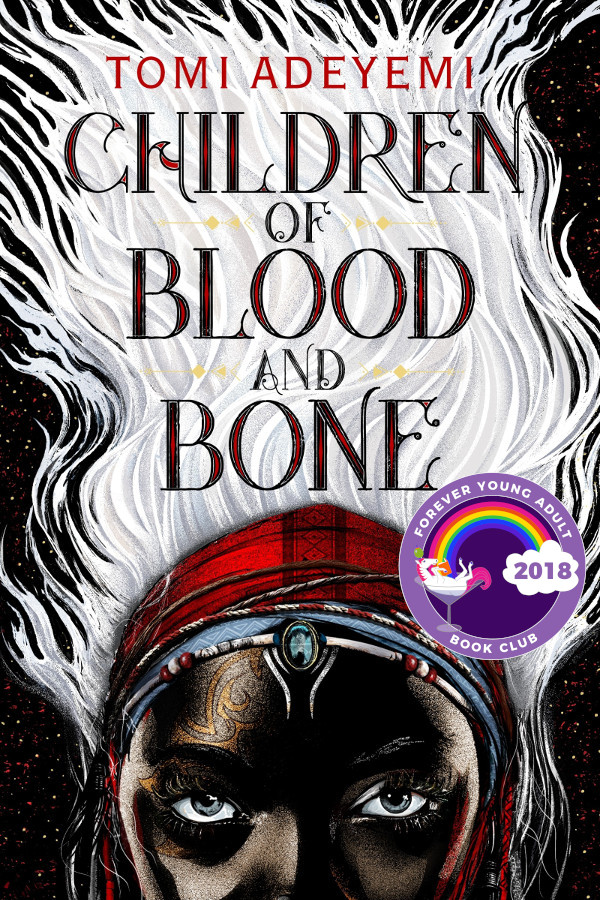 Daughters of Jubilation
And if you're interested in a stateside (and Southern) take on Black girl magic, check out Daughters of Jubilation by Kara Lee Corthron.
FTC Full Disclosure: I purchased my own copy of the book, and I received neither cocktails nor money for this review.