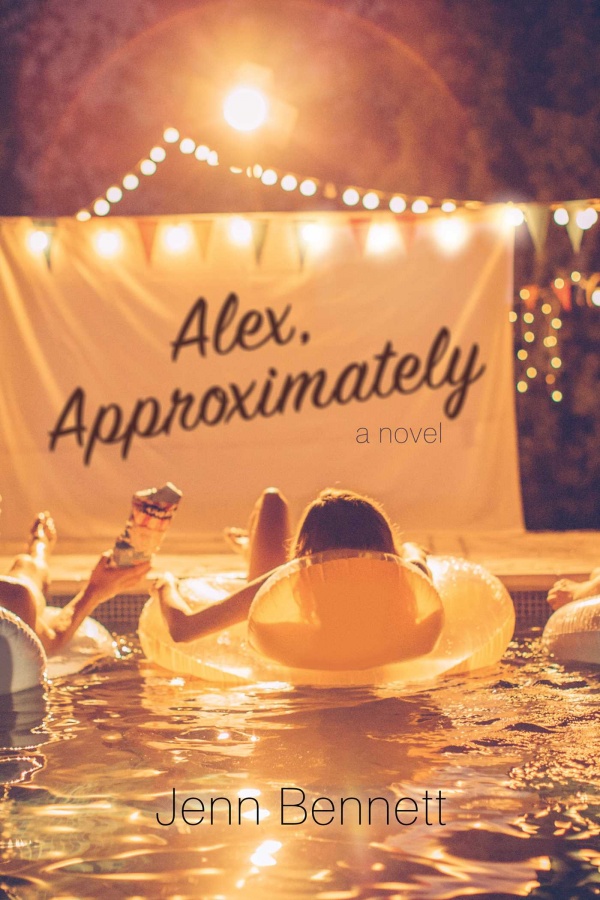 About the Book
Title:
Alex, Approximately
Cover Story: On the Waterfront
BFF Charm: Yay
Talky Talk: Some Like It Hot
Bonus Factors: Santa Cruz, Classic Movies, Vintage Fashion
Relationship Status: From Here To Eternity
Cover Story: On the Waterfront
Much like Jenn Bennett's first YA book, The Anatomical Shape of a Heart, I find the US cover okay, and the UK cover to be fantastic. The US cover evokes summertime, movies, and romance—which is good, because that is indeed what this book is about—but it still reads "stock photo."
The Deal:
Bailey has just moved from DC to the funky beachside town of Santa Cruz—er, Coronado Cove, that is. (It's immediately recognizable as Santa Cruz to anyone who lives in the area.) She's here to live with her dad…and also, possibly, sleuth around for details about her online classic-movie-loving crush, Alex, before she actually meets him. I mean, he could be a serial killer, or worse, just disappointing. Better to know now before she puts herself out there, right?
Armed with clues from their near-constant correspondence, Bailey sets out to spy on Alex before she mentions that she's actually in his very town, working at a touristy museum/showcase home and making new friends.
She also doesn't mention that she's got a smokin' hot, incredibly annoying coworker, either…and that he's taking up a lot of the head space that Alex used to fill.
Jenn Bennett's charming, pants-melting You've Got Mail retelling is the cure for what ails you in your real life. Come for the romance, stay for the characters and delicious sense of place.
BFF Charm: Yay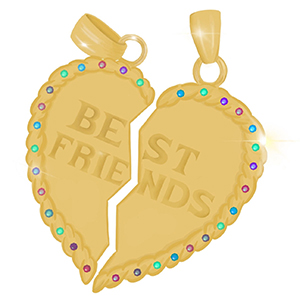 A lot of this book deals with Bailey's struggle to woman up and just do things, whether it's express her feelings, make new friends, or try new experiences. She's got a strong personality and great sense of humor, so the only thing holding her back is, well, herself. (I think a lot of us have been there as teens, and those who've had traumatic experiences in their pasts, as Bailey has.) Half the time I wanted to smack her and tell her to get on out there, half the time I wanted to hug her, but I also cheered her on one hundred percent of the time.
Swoonworthy Scale: 9
Bennett is a swoon-scene maestro. If you liked the romantic scenes in The Anatomical Shape of a Heart, you're going to love them in Alex, Approximately, too. They're sexy (with actual shame-free sex, although not graphically described), a little awkward (as teen romance tends to be), and with all that heady newness which makes discovering your crush so much fun. Add some enemistry on top, and hot damn, pass the church fan.
Talky Talk: Some Like It Hot
Adapting You've Got Mail for a YA audience is no small feat, especially since technology has advanced so much since that movie was adapted from The Shop Around the Corner. Why haven't Bailey and Alex exchanged photos or cell numbers? Bennett's on it. Why don't they immediately recognize each other as their online crushes? There's a reasonable explanation for that, too. And what happens when they're interested in someone else, who isn't "Alex" or "Mink?" Don't worry, that is covered, too, in a way that won't make you hate either Bailey or Porter.
What I loved most about the book, though, is that even though you're desperate to get to the kissing and everything that comes after, Bennett has created a vivid world around the two would-be lovebirds. From "The Cavern Palace," the Hollywood-hideaway-turned-museum where the two movie geeks work, to the Boardwalk, with its irresistible mix of sticky confections and vomit-inducing rides, to the fun of new girlfriend-ship, everything seems a little brighter and more fun than real life. It's impossible to put this book down.
Bonus Factor: Santa Cruz
Santa Cruz, I mean, Coronado Cove, is a staple of my childhood—and possibly yours, too, if you ever watched The Lost Boys. To my knowledge, there isn't a Cavern Palace equivalent in real life, but the Boardwalk, the nude beach (!), the waterfront shops, and the scenery are all true to life. It's the perfect setting for a screwball summer romance, especially one with so much built-in vintage charm.
Bonus Factor: Classic Movies
Before Bailey flew out to live with her dad, Alex and Mink had tentatively planned to meet up for a beach showing of North by Northwest (the perfect first-date idea). The book is rife with film references and quotes, but never in a performative, "look how much I know about movies and you don't" fashion. Just as in Anatomical Shape, Bennett's characters have a shared passion without pretension (or worse, mansplaining).
Bonus Factor: Vintage Fashion
I love vintage clothing, and Bailey's wardrobe gives me serious envy. (Wait till you hear about her sweet new ride, too.) From her Lana-Turner-esque hair to her clothes, she commits:
"…I'm dressed like Annette Funicello in one of the Beach Party movies from the 1960s: ruched red-and-white polka dot top that fits me like a glove, scalloped white shorts, wedge espadrilles. When Grace sees what I'm wearing, she looks me over and says, 'Cutest thing I've ever seen, truly, but you're going to freeze to death and then fall and break your neck.'"
Relationship Status: From Here To Eternity
Book, I suspected you and I were going to have a great date, but then you went and utterly charmed me. Our date was a candy-coated whirlwind, with enough depth to keep me hooked (but not so much that I was reminded of, say, reading the news these days). I'm not even mad that I never had a summer romance like this one…well…maybe I am, but I won't hold it against you. I'll just re-read you…over…and over…and okay, Jenn Bennett, when does your next book come out?!
FTC Full Disclosure: I received my free review copy from Simon & Schuster Books for Young Readers. This review was originally posted on Kirkus Reviews in exchange for monetary compensation, which did not affect or influence my opinions. Alex, Approximately is available now.