About the Book
Title:
All Rights Reserved (Word$ #1)
Cover Story: ($5.98)
Drinking Buddy: ($8.50)
Testosterone Estrogen Level: ($.99)
Talky Talk: $50
Bonus Factor: Urban Guerrillas
Bromance Status: $19.95
Cover Story: ($5.98)
The faceless figure and the copyrighted words in the background do a good job of showing the corporate nature of the book's society. It doesn't exactly catch the eye, though.
The Deal:
In the future, every method of communication, from words, to gestures, to hugs, is rigidly copyrighted. Every time you communicate in any way, you owe the rights holder a fee, tallied through the mandatory cuff you begin to wear when you turn fifteen. Fall too far in debt and you become indentured for life. All literature, music, and innovation is censored.
Speth Jime is about to turn fifteen, where she's expected to give her mandatory speech agreeing to the terms and conditions (and maybe pick up a little cash by doing some product name dropping). She's been a ward of the state since her parents were arrested because some great-great aunt bootlegged a Beatles CD decades ago. Speth (don't laugh, the name was on sale) lives in poverty with her brother and sister, with no hope of earning enough to buy her parents' freedom.
On her birthday, Speth is accosted by an acquaintance who unexpectedly kisses her (and received a violent shock to his eyeballs, the penalty for communicating while broke). He then jumps off a bridge into heavy traffic.
Horrified at this event, Speth decides to stop talking. To stop communicating. As long as she doesn't speak, doesn't gesture, doesn't express herself, then she'll owe no one anything. She'll be debt free. She'll be her own person.
Of course, the powers that be don't care for this silent rebellion and decide to make Speth talk. By any means necessary.
Drinking Buddy: ($8.50)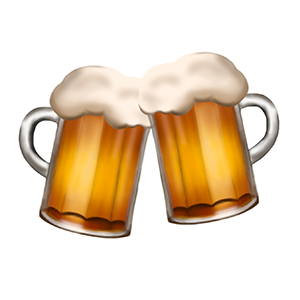 In Speth's world, poor people barely make enough to eat, they are constantly bombarded by advertising, and the schools are nothing more than tools of the government (Fiction. This is fiction). For Speth to make a stand is a noble gesture, but someone futile, one that endangers both her and her family.
Still, you have to admire Speth's fortitude. When even doing something as simple as shrugging one's shoulders (more than 5 centimeters) would count as communication, it takes a lot of willpower to do nothing.
Testosterone Estrogen Level: ($.99)
The thing about rebelling by being silent is that our heroine never talks. This is novel at first, but when other people go silent and they expect Speth to be the vanguard of the revolution, all she can do is just stand there. She can't work, go to school, or leave the city. At times, this silent personality grows a bit dull. It's exciting when Speth is assaulted by a random street thug and she refuses to call for help. It's a little more disturbing when it's her brother who's being attacked and she still maintains her silence.
Talky Talk: $50
This was a good, original dystopia in an already glutted market. Rather than the military or dictators holding power, it's the corporations and the lawyers. No one makes a pretense that this is fair and good for society, people just try to make the best of their lot.
And it's a little frightening to think that it could happen. You feel like you have free speech, but does that matter to the police who gas your pipeline protest? Can you be kicked out of school for wearing the wrong clothes? Will some soulless lawyer start harassing some book review website over the copyrighted picture of a celebrity?
Naw…
Bonus Factor: Urban Guerrillas
Speth's antics cause everyone in her family to lose their jobs and the state to abandon them. Fortunately, Speth falls in with some Product Placers. These are corporate ninjas who sneak into the homes of the rich to leave the hot new products to pique the interest of potential wealthy consumers. The placers allow Speth to start working with them (not like she's going to make a lot of noise). The thing is, they have a lot of leeway (such as being exempt from the constant ads and the ability to turn off their monitoring). Could Speth use this to get revenge on the state?
Bromance Status: $19.95
While I wouldn't spend too many words in your praise, you were a fun read and a nice new twist on the dystopia trope.
FTC Full Disclosure: I received neither money nor a Blissberry (TM) smoothie for writing this review.
This review (C) Forever Young Adult (TM) and Brian Katcher. All Right Reserved.