About the Book
Title:
All The Ways The World Can End
Cover Story: Color Explosion
BFF Charm: Meh
Talky Talk: Hyperbolic Quirk
Bonus Factor: Theatre Productions
Relationship Status: See You On The Flip Side
Cover Story: Color Explosion
I like this cover. It's an artistic interpretation of the end of the world by way of color bombs, which seem much more delightful than real bombs. Plus, the way the title treatment and color explosion are hovering over Eleanor's head implies that a lot of the upset is happening in her mind. Which, fair. One tiny detail that bugged the heck out of me: Eleanor wears this outfit during an important scene, but in the story, it's described as a green dress with orange tights. WHY WOULDN'T THEY HAVE JUST DONE THE ARTWORK THAT WAY? This question will haunt me for a minute.
The Deal:
Eleanor's father is dying of colon cancer, and while the rest of her family seems to have accepted this fact, Eleanor refuses to let her father go down without a fight. Her obsession with beating death has pushed her into a manic state, and she's become obsessed with both the apocalypse AND her father's oncologist Dr. Ganesh, who is much too old for her. Meanwhile, her modern dancing BFF Julian has wrangled her into participating in the school play, which, like everything else in her life, is turning out to be a complete disaster.
BFF Charm: Meh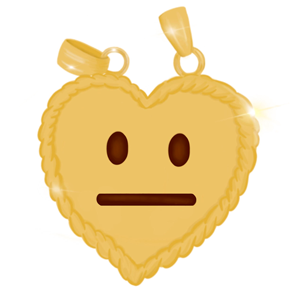 I usually feel pretty generous with my BFF charms, especially when a character is going through something pretty traumatic (see: dying father). But this time, even seeing past the trauma and panic and fear she was experiencing (and what appeared to be an undiagnosed case of Obsessive Compulsive Disorder) it was hard for me to find a girl I'd want to be BFFs with. Eleanor's particular brand of quirk felt extremely cringy and try-hard to me, and she was so self-absorbed that she would do really dumb, careless things that anyone with a lick of sense and self-awareness would know are NOT OKAY. The way she could never pick up on social cues felt less like an inability and more like a refusal, which made her seem immature.
Swoonworthy Scale: -2 + 3 = 1
Eleanor has a huge crush on Dr. Ganesh, a grown ass man who also happens to be her father's oncologist. Dr. Ganesh is very kind to Eleanor without ever being flirty or doing anything that should remotely give her the wrong idea, yet Eleanor didn't seem to mind or care and continually made inappropriate advances toward him. I wanted to close the book and throw it across the room a few times because it was hard to handle how completely obtuse she was about him. I'm getting worked up just remembering it.
That said, another, more age-appropriate boy enters her life around the same time, and while there was some potential for swoon between them, almost nothing happens until the last few pages of the book. Missed opportunity, if you ask me!
Talky Talk: Hyperbolic Quirk
Eleanor's voice is smart and sarcastic. She's a little odd, and frequently her dialogue feels offbeat and strange. You get used to it, and it's not super distracting nor does it detract from the story. My issues with this book stemmed more from plot than prose. I felt like the bulk of the action in this book happened in the last 50 pages, and up until that point, I found myself wondering where it was going. I did love the pages between chapters that contained Eleanor's lists of the different ways the world could end, but even that began to feel a bit disconnected from the plot as Eleanor's story unfolded.
Bonus Factor: Theatre Productions
In between hospital visits with her family, Eleanor and her best friend Julian are participating in the school play, which is less of a play and more like a showcase of ridiculous modern dance and feminist monologues inspired by Georgia O'Keefe and curated by their hilarious theatre teacher Marty. My mom was a high school theatre teacher, so I literally grew up in the wings during high school play rehearsals and will always have a soft spot for a book with the school play as a side plot.
Relationship Status: See You on the Flip Side
The world may not be ending, book, but I think things between us are. It was nice knowing you, and I wish you all the best. But I can only fit so many books in my doomsday bunker, and I'm afraid you aren't going to make the cut.
FTC Full Disclosure: I received a copy of this book from Macmillan, I did not receive money or Girl Scout cookies of any kind (not even the gross cranberry ones) for writing this review. All The Ways The World Can End is available now.