Cover Story: A Stroll Over the Moors
BFF Charm: Yay and Maybe
Talky Talk: Modernized History
Bonus Factor: The Brontë Family
Relationship Status: Adopt Me?
Cover Story: A Stroll Over the Moors
There's something very "English" about this image of a woman strolling across a field. Plus, anything that reminds me (even in the slightest) of this scene gets an immediate two thumbs up.
The Deal:
Charlotte and Emily Brontë—yes, those Brontës—find themselves in the midst of a mystery in their hometown of Haworth, England.
BFF Charm: Maybe and Yay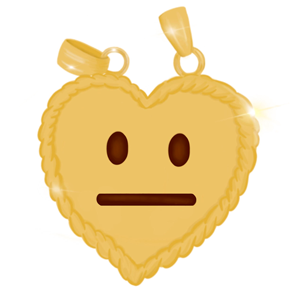 Charlotte is the eldest living Brontë sister, and it's fallen on her shoulders to be the woman of the household. She feels the need to take on a motherly role, particularly with Emily and their younger siblings Branwell and Anna. The responsibility she's taken on makes her a bit of a stick in the mud. There are hints throughout Always Emily that, if given the opportunity, Charlotte can break out of her prim and proper demeanor, but they're only glimpses of what a fun woman she could really be.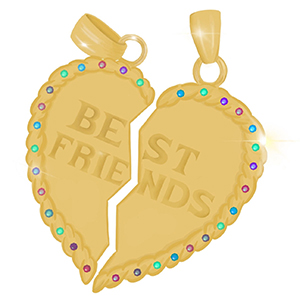 Emily, on the other hand, is a total spitfire. She's not afraid to go against societal norms. Girl does what she wants, when she wants. Her lack of interest in or care about other people's opinions can be abrasive, but the fact that she's such an independent spirit is also somewhat enviable. I'd love to have her confidence.
Swoonworthy Scale: 3
Always Emily is set in early 1800s England, in a small town. Charlotte and Emily are the daughters of the local reverend. Both of them are proper, chaste young women. There's a moment or two of swoon, but compared to modern stories, it's utterly tame. I will, however, reveal that one of the sisters is utterly shocked by the behavior of the other. (But that doesn't take much.)
Talky Talk: Modernized History
Michaela MacColl has written a novel about two of the most well-known and oft-studied women authors in history, yet has created two characters who feel fresh. The language of Always Emily is also much more modern than the writings of the actual Charlotte and Emily, but doesn't feel too contemporary (i.e., I got drawn into the story and felt like I was reading a story about the time period, but never struggled with the structure of the story.)
Bonus Factor: The Brontë Family
All members of the Brontë family are mentioned in Always Emily. It's very apparent that MacColl did a lot of research into the family when writing this book—some of which is included in her Author's Note—and that helps make the story all the more real.
Relationship Status: Adopt Me?
Although I am perfectly happy with my family (and being an only child), it would have been pretty awesome to be one of the Brontë sisters—but preferably one who did not die at a young age from consumption. The talent that ran through that family was ridiculous, and the way MacColl has turned Charlotte and Emily into sassy teenage detectives, in addition to dedicated writers, makes them even more appealing.
FTC Full Disclosure: I received a free review copy from Chronicle Books. I received neither a private dance performance from Tom Hiddleston nor money for this review. Always Emily is available now.