About the Book
Title:
Anastasia: The Last Grand Duchess, Russia, 1914 (The Royal Diaries #5)
Cover Story: Marionette
BFF Charm: Yay!
Swoonworthy Scale: 0
Talky Talk: Three-Volume Novel
Bonus Factors: Russian History, Revolution
Anti-Bonus Factor: Rasputin
Relationship Status: Till the End of the Line
The Official FYA Royal Diaries Drinking Game: Updated Again Edition
Take a sip when:
There is talk of a betrothal
The protagonist references the diary concept (i.e. apologizes for not writing often enough, has to find a hiding place for the diary, explains why she's writing in it to begin with, etc.)
The protagonist wonders what it would be like to be a "normal girl"
There's a ball
There's a trip to the marketplace
Somebody becomes deathly ill (pour one out if they die!)
Somebody is poisoned or strangled or in some other way Ye Olde Murdered
You wish you were a princess
Take two sips when:
The protagonist becomes officially betrothed
The protagonist suspects someone of reading her diary
It's the protagonist's birthday (or culturally equivalent celebration)
There's a secret nighttime adventure!
There's obvious historical foreshadowing*
The protagonist becomes deathly ill
You're really glad you're NOT a princess
Take a shot when:
The protagonist gets hitched
Another Royal Diarist is mentioned**
*The back cover of the original edition is literally 100% pure concentrated obvious(/ominous) historical foreshadowing.
**Queen Victoria (Anastasia's great-grandmother); Marie Antoinette (spiritual ancestor; extremely distant actual relative); Catherine the Great(-great-great-great grandmother of Anastasia; mentioned only in epilogue)
---
Cover Story: Marionette
Along with Marie Antoinette, Anastasia is the only Royal Diaries book to have been relaunched by Scholastic before they apparently gave up (much like HBO gave up on producing made-for-TV adaptations of the series in 2000). I noted the creepiness of the new Marie Antoinette cover by drawing doll and mannequin comparisons, but I just realized that I completely failed to make a "marionette" reference, which would've been PERFECT. So I'm making it here, perfection slightly diminished. (I tried to make something work with Russian nesting dolls, but Anastasia's name does not lend itself to such punning.)
The Deal:
A spellbinding mix of adventure, comedy, romance and music, this acclaimed animated spectacular tells the thrilling story of the lost Russian princess Anastasia and her incredible quest to find her true identity. When the shadow of revolution falls across Russia, the royal family's youngest daughter barely escapes with her life. Years later, Anastasia and a band of heroic companions must battle the evil Rasputin, his sidekick Bartok the bat and a host of ghostly minions in a headlong race to reach Paris, reclaim her rightful destiny…and solve the greatest mystery of the twentieth century!
No, wait, that's not right. This is:
Thirteen-year-old Anastasia is the youngest daughter of Czar Nicholas II, ruler of Russia. Anastasia is used to a life of luxury; her major concerns are how to get out of her detested schoolwork to play in the snow, go ice-skating, or have picnics. She wears diamonds and rubies, and every morning her mother tells her which matching outfit she and her three sisters shall wear that day. It's a fairy-tale life—until everything changes with the outbreak of war between Russia and Germany. As Russia enters WWI, hunger and poverty grows among the peasants, and soon they are not pleased with their ruler. While the czar is trying to win a war and save the country, the citizens are turning on the royal family. When her father and the rest of her family are imprisoned by the Bolsheviks, suddenly Anastasia understands what this war is costing the people. In the pages of her diary, Anastasia chronicles the wealth and luxury of her royal days, as well as the fall from power and her uncertain fate.
BFF Charm: Yay!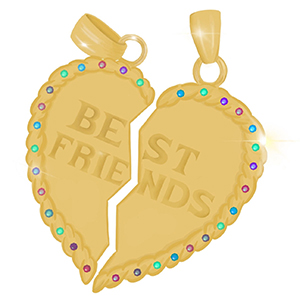 Oh, Anastasia. The good news is that she breaks my streak of not liking Carolyn Meyer protagonists. The bad news, of course, is that liking Anastasia is a study in heartbreak. Anastasia is a carefree "imp" who loves her family, hates being bored, and is not afraid of having opinions. She can also get pretty "whiny" (her word!) and self-absorbed, but as a youngest sister myself, I related to these flaws more than I'd like to admit. Unsurprisingly, she's pretty naive re: the struggles of the working class (for which she ends up paying an exorbitant price), so if we were BFFs, I'd try to get her to pay a little more attention to her history lessons between all the fun and games.
Swoonworthy Scale: 0
Anastasia's sisters do have tiny romantic subplots, but on the whole there's little opportunity for romance when you spend your teenage years imprisoned by Bolsheviks.
Talky Talk: Three-Volume Novel
Anastasia isn't literally a three-volume novel, but the narrative does divide fairly neatly into three sections: pre-war, war, and revolution. Each section gets progressively shorter but covers more time, which works well as a technique for chronicling the Romanovs' fall from grace without getting utterly bogged down by tragedy. Whether or not the good ended happily, and the bad unhappily—as one might expect from a proper three-volume novel—is not an easy question to answer.
Bonus Factor: Russian History
As a country, Russia has had quite a colorful past*** (understatement alert!). The history of this gigantic region is certainly some of the most tumultuous and fascinating of the modern world, and Carolyn Meyer does an excellent job of capturing this one slice of time. After reading twelve Royal Diaries books which average out to an early-14th century setting, it's jarring just how recent this history is: Anastasia rides her bike through the palace halls and snaps pictures of her sisters playing in the snow. Meyer does an especially good job exploring the contrast between the outdated traditions of court and the rapid changes occurring in the world at large (*coughbetterthanDowntonAbbeycough*).
***My favorite portrayal of Russian history would have to go to this (NSFW) Epic Rap Battle.
Bonus Factor: Revolution
It feels a bit cruel to list "revolution" as a bonus factor, considering what Anastasia got out of it. But as tragic as the Romanov story is, the anti-Royalist in me**** feels compelled to point out that the peasants had pretty tragic lives too, and had some really good points re: war, starvation, poverty, etc. Seeing the Russian Revolution unfold in Anastasia: The Last Grand Duchess is exciting, terrifying, and sad. Marie Antoinette, our last royal in similar circumstances*****, was at least in her late thirties when her life was cut short by the people's revolt. In Anastasia, we stay with the duchess until the bitter end.
****And yet, of course, I adore the Royal Diaries series. Chalk that one up to the feminist in me.
*****I just discovered that Kirsten Dunst played both Marie Antoinette in Sofia Coppola's movie and young Anastasia in the animated Anastasia movie. Connections!
Anti-Bonus Factor: Rasputin
As I noted in the first Royal Diaries review, this series is positively filled with the mistresses of kings and the mystics of queens (see: Nostradamus in Mary, Queen of Scots). While Rasputin may not have been the evil undead Satan-worshipper portrayed in the movie, he's still a pretty creepy presence.
Relationship Status: Till the End of the Line
Book, whatever happens to us, or between us—whatever flaws or tragedies try to tear us apart—I just want to let you know I'm here for you, till the end of the line.
FTC Full Disclosure: I purchased this book with my allowance. Anastasia: The Last Grand Duchess has been available for years, y'all. So get on that.
---
About the Contributor:
Maria Greer is originally from Montana but goes to school in the Bay Area, where she totally fails to take advantage of the tech industry. Instead, she is majoring in history and creative writing, with which she plans to do…something. Currently her hope is that someone will come along and offer to pay her to read YA novels and eat cupcakes. Until that day, Maria spends most of her time studying and petitioning the university to let her keep a cat in her dorm.