About the Book
Title:
Anatomy: A Love Story (The Anatomy Duology #1)
Cover Story: Montell Jordan
BFF Charm: Yay!
Talky Talk: Grave-Robbing Gothic
Bonus Factors: Scotland, Old Timey Medicine
Factors: Series Starter
Relationship Status: Eagerly Awaiting My Next Appointment
Cover Story: Montell Jordan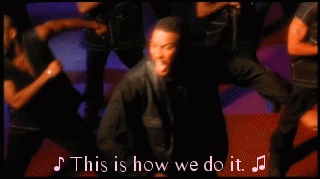 I'm judging this book by its cover, and survey says: EXCELLENT. This cover has it all: it's not a ubiquitous cartoon cover like everything else on the shelves lately, no big faces or crappy stock art. It's a clever play on the book's content, it's eye catching. No notes!
The Deal
It's 1817 and Hazel Sinnet is a lady. She should be interested in tea with members of the ton, finding a husband, and securing herself a place in society. But Hazel is only interested in one thing: medicine. Hazel wants to be a doctor more than she's ever wanted anything in her life. So badly, in fact, that she dresses as a boy to sneak into the famous Dr. Beecham's medicine lectures. When Hazel gets caught and kicked out of lecture, she makes a deal with Dr. Beecham: if she can pass the exam on her own, she can enroll in university. The only problem? Hazel needs bodies to study medicine.
Jack Currer is a resurrection man – he sneaks around graveyards at night, digging up bodies to sell to the likes of Dr. Beecham and the Edinburgh Anatomist's Society. And after a chance encounter, he just might be the perfect person to help Hazel. But Jack has problems of his own. His friends and co-workers keep going missing and Edinburgh's poorest citizens are disappearing off the streets – sometimes returning with missing limbs and no memory of what happened.
Hazel and Jack must work together to find out what's really going on, and they have to do it before they're the next ones to disappear.
BFF Charm: Yay!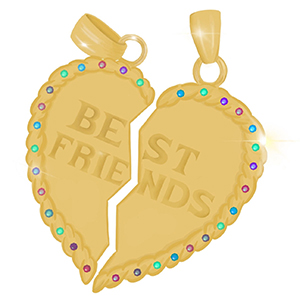 Hazel has a dream and she's willing to do whatever it takes to make that dream a reality. And when I say "whatever" it takes, I mean WHATEVER it takes. Dressing as a boy to sneak into medical lectures is only the first step. She's dissecting humans. She's setting up a free clinic to help the poor people of Edinburgh so they don't have to go to the awful hospital. Ambitious, charitable, fearless, clever, strong stomach – everything I could want in a BFF!
Swoonworthy Scale: 6
While this book had a decent romance, the real love story felt like it was between Hazel and her love of medicine. She and Jack definitely had chemistry and there was a slow build toward some smooching, but it never felt like an all-encompassing sort of romance. Hazel is supposed to be marrying her cousin, a gentleman, and even though she was falling for Jack, she's analytical and ambitious. She knows that marrying well is the only way she might be able to live the life she wants, and she wasn't quick to give that up for Jack, which turned him broody and sour.
That said, I don't think Hazel and Jack's love story is finished yet…
Talky Talk: Grave-Robbing Gothic
I've followed Dana Schwartz on Twitter for ages, she's a writer of all sorts of fun and funny things. But most notably, she's the host of the Noble Blood podcast where she talks about some of the most interesting royals throughout history. Dana's written contemporary YA before, but gothic historical fiction set in Scotland just feels like it is RIGHT in her wheelhouse. And if you're into audiobooks, this one has two great narrators. I love to listen to a good accent.
Bonus Factor: Scotland
A book where everyone's traipsing around old Scottish castles? SIGN ME UP.
Bonus Factor: Old Timey Medicine
I have a fascination with old-timey medicine. One of the coolest things I've ever done was tour the pharmacy museum in New Orleans, which is full of stuff from the 1800s. They put heroin in EVERYTHING back then.
Factor: Series Starter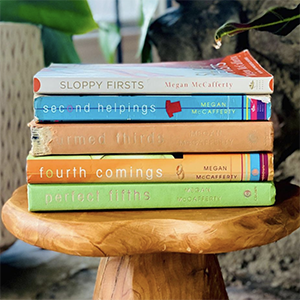 While I wouldn't necessarily call its ending a cliffhanger, I will say that this book may leave some readers unsatisfied. But its sequel is due out early next year, so hopefully we'll get the resolution we want!
Relationship Status: Eagerly Awaiting My Next Appointment
Book, you were exactly what I needed right now. Exciting and mysterious, you felt like a thrilling trip to an interesting, old place. You were also well-researched in a way that had me feeling like I was learning new things from you. I loved our time together and can't wait for our second date.
FTC Full Disclosure: I did not receive money or Girl Scout cookies of any kind (not even the gross cranberry ones) for writing this review. Anatomy: A Love Story is available now.