Cover Story: Suspiciously Familiar
BFF Charm: Yay
Talky Talk: Straight Up
Bonus Factor: Europe
Relationship Status: Summer Fling
Cover Story: Suspiciously Familiar
This is a cool cover, don't get me wrong. I dig the colors and doodles and the girl with her hair blowing in the wind. She even has the green streak in her hair like Nora! But…I've seen this cover before. It looks suspiciously similar to the cover of Land of 10,000 Madonnas, which came out last summer! I knew this immediately because I posed for a remake of said cover for last year's Summer Showdown. The art director in me is dying to know if this was a coincidence? Same designer? Did someone think they could copy a cover of another road trip YA book that came out last summer and no one would notice? OR am I crazy and are these two covers not much like each other?
The Deal:
Nora Parker-Holmes, Tumblr artist extraordinaire and granddaughter to the world famous artist Robert Parker, has been accepted to the elite and selective DCYA, a three-week art program in Ireland. Her grandfather has agreed to extend her European adventure to places like Paris, Belgium, Florence, etc. if and only if Nora completes an artsy task, assigned by him, at every stop on her trip. She's exactly as excited as you'd imagine she'd be. But as she's bouncing off through airport security, she hears her mother Alice scream, "Wait! I'm coming with you!" Suddenly, Nora's perfect summer is feeling less than perfect as she and her mother head to Europe for some much needed mother/daughter bonding time.
BFF Charm: Yay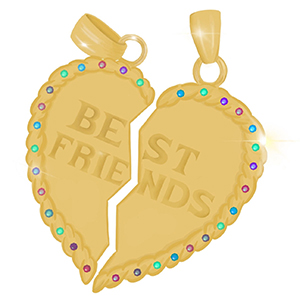 Nora is irreverant and sassy. Art is her passion and she's managed to make it a profitable side hustle by selling her work on Tumblr. These are all qualities I respect and admire in a BFF. She definitely had her bratty moments, but before I could even roll my eyes at her, I thought about what a brat I would have been if I were in her situation. This summer trip to Europe was her DREAM, she'd imagined every moment of it, so to have it turned so upside down at the last minute clearly throws her off and leaves her pouting. And as someone who loves to plan and hates when plans are derailed (and let's be real, if my mom had crashed my Europe trip when I was 18), I would have reacted exactly like Nora had. Honestly, she was sometimes MORE patient than I know I would have been back in my day.
Also, this entire scene was, just, like, teenage me around any cute boy:
I pull out my sketchbook, hoping he'll notice that I'm also an artist. I flip to the next empty page and draw a punk rock Elizabeth Bennett from Pride and Prejudice, looking at the boy – man – after every pencil stroke. He doesn't look at me. I concentrate on my face, hoping to look introspective and focused on my pencil movements. I bite my lip. If he looks over now, he'll see a sexy, determined artist too focused on her casually amazing sketch to even look up.
Swoonworthy Scale: 4
Does Nora meet a boy while at art school in Ireland? Of course she does! Does said boy have a sexy Irish accent? Of course he does! Callum is cute and he and Nora have a good time together, but that's about as far as things go, swoon-wise. The romance just isn't really the focus of the story, and what's more, Callum is sort of a player and Nora's only in town for a short period of time. Fun fling, yes. MTB, no.
Talky Talk: Straight Up
I'm such a huge fan of Dana Schwartz's Twitter presence – both her own (@DanaSchwartzzz) and the two fictional accounts she writes, @GuyinYourMFA and @DystopianYA. Her humor and irreverance are completely her own, so I was thrilled when I heard she was writing a YA novel that was billed as Gilmore Girls on a European road trip. But I think it was that hype that was my main source of disappointment with this book, because while it was definitely an enjoyable read, the mother-daughter relationship was NOTHING like Gilmore Girls. Instead, we get a pained, awkward relationship between two people who are trying to find common ground while also finding themselves. If you strip that pretense away, what you're left with is a quick and easy contemporary with characters that are both funny and frustrating. So yes, read this book! Just don't fall for the hype and think you're getting a Loralei-and-Rory situation. It'll totally change your perspective.
Bonus Factor: Europe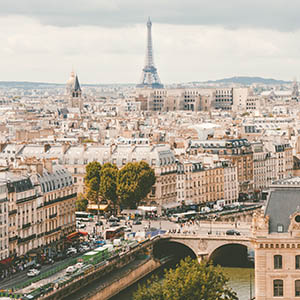 Okay, but maybe we need to halt the writing of any/all books about going to art school in Europe until *I* can go to art school in Europe, because I'm starting to get pretty jealous of all these fictional teen girls. Do you know how INSUFFERABLE I would've been if I'd gotten to bash around Europe making art as a teenager? I'd have been like Laurie from Little Women when he turns into a total dick but Amy likes him anyway. Nora and Alice visit Paris, Belgium, Ireland, and Florence to name just a few places and now I'm over here making Pinterest boards for my next European adventure.
Relationship Status: Summer Fling
Like Nora and Callum's fling, I enjoyed our short time together, Book, but I'll say a fond fairwell here and move on to other books. We'll grow up, grow old, and even though we know we weren't meant to be, we'll smile thinking of the memories.
FTC Full Disclosure: I received a copy of this book from Razorbill, I did not receive money or Girl Scout cookies of any kind (not even the gross cranberry ones) for writing this review. And We're Off is available now.