About the Book
Title:
Blue Bloods (Blue Bloods #1)
Masquerade (Blue Bloods #2)
Revelations (Blue Bloods #3)
The Van Alen Legacy (Blue Bloods #4)
BFF Charm: Yay!
Talky Talk: Straight Up, On 6-inch Manolo Blahniks
Bonus Factors: History! Private School, Tasty Business
Relationship Status: Going Steady
The Deal:
Schuyler Van Alen is a poor kid going to a rich kid's school. Oh, her family used to have money. In fact, they were responsible for most of the great landmarks in NYC. But that was before Schuyler's Mom went into a coma all those years ago. Now it's just Sky and her stiff grandmother, Cordelia, and when she's not walking the halls of Duchesne in her thrift store clothes, (nursing her crush on Jack Force-swoon- the hottest guy in school) or hanging out with her best friend Oliver Hazard-Perry, she and Cordelia spend time in the hospital, where Schuyler reads to her comatose mother, unsure if Allegra Van Alen can hear her, or if she'll ever wake.
Bliss Lewellyn just transferred to Duchesne when her father became a senator, moving them from sunny Texas to NYC. She wants desperately to fit in, but always seems to be carrying last season's handbag. She's super thankful- at first- when Mimi Force (only the most popular girl at school, and twin sister to Jack Force – did I already say thud?) takes Bliss under her wing. But Mimi Force is just that, to be reckoned with, and soon Bliss finds her attentions drawn elsewhere- to Schuyler and Ollie's friend Dylan…
Meanwhile, one of the students at Duchesne has been killed. Was it a drug overdose? A murder? And strange things begin happening to both girls- nightmares, blackouts… and then they receive their letters. Letters inviting them to join the school's most prestigious club, the Blue Bloods. It is at their first meeting that the girls discover who – or rather what – they are.
You see, the Blue Bloods are vampires. But they weren't always. They were once, in the time of paradise, angels. Before the Fall. Now they live by strict rules: only feed from a human once every 48 hours. Never kill a human. Never kill another Blue Blood. Because they're trying to earn their way back into heaven. There are 400 of them, and they can choose to age very slowly, or to live a normal life span, and age like a human, and when they die, their blood is saved until it's time for them to be 'born' again. They led in Rome. They were the first to land at Roanoke and Plymouth. They've been leading the humans all this time, but as the kids at Duchesne learn about themselves, they also learn something very frightening: Someone or something is hunting the Blue Bloods.
BFF Charm: Yay!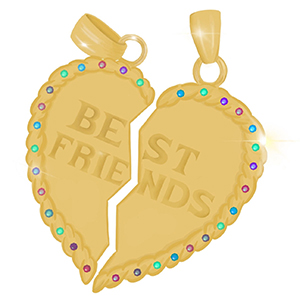 I love Schuyler, y'all, even though I don't really know how to pronounce her name. (I'm assuming Sky-ler.) In fact, I love the whole cast of characters. I'd give Bliss my charm, too. And Oliver. Although, I might want something more smoochy from him, and Dylan, when I wasn't too busy crushing on Jack Force (thud).
I would not, however, give my BFF charm to Mimi Force. She is pretty much the evil bee-otch through the whole series, and although I would never want to be her friend, I couldn't completely hate her either, and by the time I got to the fourth book, she's actually kind of kick ass, and I hoped things would work out for her. As long as she stopped coming between Schuyler and Jack!
Swoonworthy Scale: 7
The forbidden love between Jack and Schuyler is so intense, you guys. Just how I like it. They HAVE to be together, but they can't, because Jack's twin soul is actually his twin sister, and that's all wrong and creepy, but they're not REALLY related, so… yeah, you have to read it to understand. Anyway, Schuyler really can't help herself, she just loves Jack, and you know Jack feels the same way, you just know it!
Talky Talk: Straight Up, On 6-Inch Manolo Blahniks
Who needs another vampire series to read, right? Well, you do, my friend, because Melissa de la Cruz delivers a delightful storyline and tells that story in a compelling, jaw-dropping manner. Her mythology is a new take on things, and I found it believable- well, for vampire mythology. If you haven't started them yet, now is a good time, because they read like the old serials, and one is not enough!
The only thing I found slightly bugging – mostly because I had no idea what she was talking about – was the near constant dialogue of who was wearing what designer, and what each article of clothing looked like. But then, I've never watch Sex and the City, either. And even though I was like 'Manolo-what?' it didn't detract from the story. See, I get it, these are society kids.
Bonus Factor: History!
If you love history like I do, and you love when people fold in their own fiction into the layers of real history, you'll love the memories these kids access from their past lives, as well as some of the historical accounts Ms. de la Cruz presents to give us clues about what's going on.
Bonus Factor: Private School
Not only is Duchesne a premier private school, it is a premier private school in Manhattan! Man, I would have been so cool if could have gone to private school in New York City…
Bonus Factor: Tasty Business
So these vampires can eat food, which makes me like them lots more. Of course they are also all models and never gain any weight, but that's beside the point. They eat. They are meatatarians. And Ms. de la Cruz spends a fair amount of time describing the fantastic dishes these kids consume. It made me hungry.
Relationship Status: Going Steady
You know the drill.
To paraphrase from the wisdom of Ice-T, when I'm with this book, I'm WITH this book. Now, when I'm NOT with this book, because, say, I'm on tour performing gangsta' rap, or more likely just waiting for the next one in the series to come out, the book and I have an understanding, and it doesn't ask me any questions when I come home.
FTC Full Disclosure: I received neither money nor cocktails for writing this review (dammit!). The Blue Bloods series is available now.