About the Book
Title:
Anna Dressed in Blood (Anna #1)
Cover Story: Party Time for Psychopaths
BFF Charm: Yay
Talky Talk: A Time to Kill
Bonus Factor: Imperious Cat
Relationship Status: Smitten Kitten
Cover Story: Party Time for Psychopaths
I like this cover. Although it's a girl in a party dress, yes, it's not a terrible stock photo. The drawing is simple and definitely reflects the murderous ghost story theme, although something about it strikes me as vaguely cartoonish and young.
The Deal:
Cas kills the dead. Well, only the murderous, evil dead who like to kill the living. Like his father before him (who was killed in the line of duty), he's armed with a magic blade and a preternatural ability to sense evil ghosts.
With his worried kitchen-witch mother and a cat named Tybalt, Cas moves around North America, seeking out the worst of the worst. The prize, as it were, is Anna Dressed in Blood – the ghost of a sixteen-year-old girl who was brutally murdered on her way to a dance. No one enters Anna's house without being the victim of a terrible fate – except for Cas.
Even while he's searching for the ghost that killed his father, Cas is unable to let the mystery of Anna – who she is, how she died, and why she spared his life – go.
BFF Charm: Yay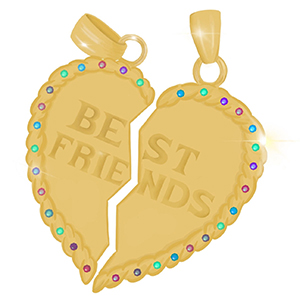 I liked Cas a lot. He's a lot more grown up than your average teenage boy, but then again, your average teenage guy isn't on a ghost hunting mission seeking revenge for his father's gruesome death. He tries to put off other teenagers, but when Anna strikes in full view of several classmates, he finds himself making friends despite himself.
Swoonworthy Scale: 5
There are a couple of love stories intertwined throughout the book, and although they didn't melt my heart (or clothing), there were a couple of sweet moments. They were probably the least believable part of the book, and when you're dealing with murderous ghosts, that's saying something.
Talky Talk: A Time to Kill
There is nothing sentimental about Blake's writing, nor Cas' voice. It feels pretty realistic, or as realistic as a teenage-ghost-hunter's voice could be. Eat breakfast, go to school, kill a ghost doomed to perpetually murder people. No biggie!
When Blake describes some of the murders, though, I hope you have a strong stomach. I don't mind reading horror because it's easier for me to not picture things (as opposed to horror movies, which have sounds and nasty visuals), but Blake managed to make me say "Holy shit!" out loud a couple of times.
Bonus Factor: Imperious Cat
Tybalt the cat is hilariously grumpy, just like my dad's cat (his name is Butthead for a reason). I am an absolute sucker for fuzzy, cute animals who let everyone know when they are displeased, especially because Tybalt serves a purpose beyond being entertaining.
Holliday definitely has the ethereal-with-an-edge thing going on that would be perfect for Anna. If you've ever seen The Borgias, you know what I'm talking about.
Relationship Status: Smitten Kitten
Book, you were smart, funny, gross, and enormously entertaining – all things I look for in a significant other. I am smitten, and I fear that if your sequel lands in my library queue early, I'm going to have to let down all the other books so that I can pay attention to you.
FTC Full Disclosure: I borrowed my own copy from the library. I received neither money nor a pet unicorn for writing this review, despite how hard I wished for one. Anna Dressed in Blood is available now.