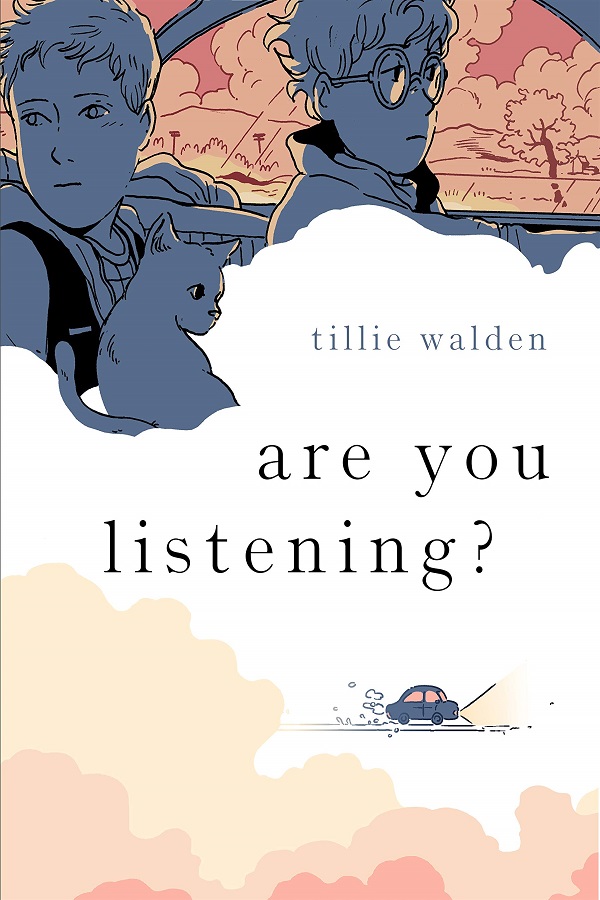 About the Book
Title:
Are You Listening?
Cover Story: Washed out
Drinking Buddy: Yes
MPAA Rating: Profanity, Adult Situations
Talky Talk: The Road Goes Ever On
Bonus Factors: Creepy Town, Harsh Reality
Bromance Status: Emergency Contact
Cover Story: Washed Out
Not an especially eye-catching cover. The illustrations are in color only for the first twenty or so pages, then we get to this faded sepia tone for the rest of the book. There are a few typos.
The Deal:
An eighteen-year-old girl named Bea leaves her small town to escape…something bad. Soon she is offered a ride by Lou, a mechanic about nine years older than her. Lou is only on a road trip to visit her aunt, and maybe to bury some personal demons. As they travel, they share some of their secrets, some of their hurts, and some of their hopes. They take in a lost cat named Diamond and Lou gives Bea driving lessons in her manual transmission, column-mounted shifter car.
Oh, and they're pursued by faceless men in a van from the Department of Road Inquiry. Those men want the cat. They really want the cat.
Drinking Buddy: Yes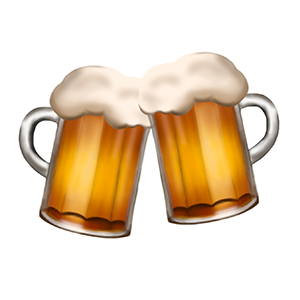 Brian: Bea and Lou make a good team. Lou is a master mechanic, and when she first catches Bea trying to steal her car, she invites her along on the trip. Bea is more fragile, She doesn't open up easily, and when they find a cat wandering around, she insists they take a lengthy detour to return it to its owner. She teases Lou about her age (I'm only twenty-seven!). They're destined to be friends. Or possibly more.
Sophie: I felt like a bit of a hypocrite because I recently got my hair cut short, but at first I thought Lou was a boy (because of her short hair). I thought they were both a little self-absorbed. Lou was basically ready to get both of them killed when she refused to abandon her mother's car. Bea got a little too focused on the cat, forgetting that she basically hijacked Lou's trip.
MPAA Rating: Profanity, Adult Situations
Brian: This is a 300 page book that you can finish in half an hour, with a lot of driving and brief conversation. It's only when the faceless men show up that things get intense. How are our heroes supposed to get away from this evil, shadowy menace? It's not like the cat can help them…or can it?
Sophie: I thought the first half of the book was pretty slow, and the author basically tried to cram all the action into the last hundred pages, which got old.
Talky Talk: The Road Goes Ever On
Brian: I do like a good road trip book, and the vanishing towns, changing roads, mysterious pursuers, and good conversation sold me. On the other hand, I like a little more resolution in my plot. The author wasn't setting us up for a sequel; I just felt there was a lot left that could have been explained.
Sophie: I thought the book was okay overall. I felt the author didn't explain much about the cat and its hypothetical superpowers. That was a little too much 'left up to your imagination,' which I've never really liked in books.
Bonus Factor: (Brian) Creepy Town
The cat's tag says it's from the unoriginally-named town of West, Texas. Bea, at least, is determined to bring it home. But strange things are happening. Everyone they ask for directions will only say vague and unsettling things. The roads don't behave. Towns appear abandoned, but not really. Just what's going on here?
Bonus Factor: (Sophie) Harsh Reality
I thought that the author actually covering what happened in Lou's past (sexual assault by her older cousin) was a breath of fresh air. Most authors won't cover serious topics for readers under eighteen, even though this happens to people in that demographic more than you think. This book would show victims that they are not alone.
Bromance Status: Emergency Contact
A nice book to keep on the shelf when you need something satisfying, yet quick.
Literary Matchmaking
Summer of the Mariposas
For another supernatural road trip book, pick up Summer of the Mariposas, by Guadalupe Garcia McCall.
FTC Full Disclosure: I received a copy of this book from the publisher, but no money nor directions to a mysterious town.