Cover Story: Pew Pew Pew!
BFF Charm: Yay
Talky Talk: Space Crusaders
Bonus Factor: Mixtape
Relationship Status: Be My Wingman
Cover Story: Pew Pew Pew!
This cover is well-designed without pandering; it calls to mind '80s video games without being too obvious. As you read, you find out that the design isn't just cool and eye-catching, but actually involves specific details from the story.
The Deal:
Zack Lightman's life is boring. He lives at home with his mom and has a fun, albeit dead-end job at the local video game store. His greatest hobby is playing Armada, a flight simulator game in which gamers protect the Earth from alien invaders.
Then, one day, Zack sees a flying saucer—strangely similar to the ones in his favorite video game, actually—on his school campus, and his wish for a more exciting life is granted. In fact, the entire planet is about to have a more exciting, albeit brief life—because aliens are invading Earth in mere hours, and Zack is one of the few people equipped to save us all.
As Zack and his fellow flight team suit up for the space invasion, he can't help but notice that everything about this alien invasion seems strangely familiar…as if all the creators of space-themed pop culture for the last 40 years were either prescient…or there's something more sinister at work here.
If you're looking for a realistic science-fiction plot, move on. If you're looking for a fast-paced, fun adventure, though, where you rack up bonuses for catching nods to pop culture, then this is the book for you.
BFF Charm: Yay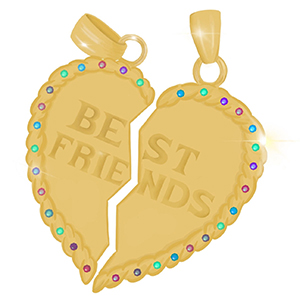 Zack, being 17 and therefore invincible, is not inclined to follow the rules—whether it's dealing with bullies who taunt him about his father's unfortunate death, or obeying the commands of his superior officers. If you were in charge of his health and well-being, you'd want to strangle him, but as a friend for the alien invasion, well, I definitely want this loyal and brave maverick on our side.
Swoonworthy Scale: 3
It's hard to have time for romance when the entire planet is about to be destroyed, but that doesn't mean Zack is totally immune to the charms of a fellow space pilot. Like Art3mis from Ready Player One, she's not a fully-formed human (definitely nerd-fantasy-material)—but unlike that book, it makes more sense for her to be mysterious, since they're a little preoccupied. It's not perfect, but I can forgive it more readily in this book.
Talky Talk: Space Crusaders
One of the complaints I heard most frequently in regard to Ready Player One was the fact that Cline dropped in so much '80s trivia and allusions that it often felt like an info dump that didn't advance the plot. Armada also makes use of pop culture references—it's definitely a book where you can test your geek cred—but here, they serve a purpose.
I'm sure I missed some of the nods to sci-fi and space-related pop culture, but it never took away from the enjoyment of the story.
Bonus Factor: Mixtape
You know how sometimes you have teenage characters with exceptionally good taste in "retro" music (aka bands we grew up with), but it just feels like the author wants their character to validate their own taste in music, regardless of whether a teenager today would actually listen to it? Well, Zack definitely likes classic rock—AC/DC, Queen, and ZZ Top, among others—but the reason he does actually makes sense. The book practically comes with its own mixtape, and it just happens to be one that I like.
Relationship Status: Be My Wingman
Book, you took me out, you showed me a good time, and ultimately, at the end of the night, I knew I'd be safe in your capable hands. You knew I felt a need…a need for speed…and you delivered. So while this isn't a love connection (which means I can never lose that lovin' feeling), I suspect we are going to be friends for a long time. Or at least until…well, spoilers.
FTC Full Disclosure: I received my free review copy from Random House. This review was originally posted on Kirkus Reviews in exchange for monetary compensation, which did not affect or influence my opinions. Armada is available now.