Cover Story: Art Therapy
BFF Charm: Fauxlivia
Talky Talk: After School Special (In A Good Way)
Bonus Factor: Sisters
Anti-Bonus Factor: Smoking
Relationship Status: Good For Each Other
Cover Story: Art Therapy
I feel like this cover would benefit from a little more white space (and the "a novel" line at the bottom is wholly unnecessary; can anyone tell me why publishers put that on books?), but I dig the hand-painted style. It makes me think of something someone might paint in a rehab program, which ties real well with the novel's story.
The Deal:
When Harley discovers her younger sister, Audrey, hooking up with Harley's boyfriend, Mike, at a party, she leaves them both there, not knowing that all of their lives are about to take a drastic shift. Mike attempts to drive Audrey home after the incident, but is too drunk to bother with stopping at a red light. A car slams into the passenger side, injuring Audrey enough that she's put into a medically induced coma once at the hospital.
Harley is distraught—but more than that, she's angry. Angry at Mike, angry at Audrey … and angry at herself. But then she reconnects with Raf, the boy next door with problems of his own. Raf helps her see that there's a light at the end of the tunnel, but it's up to Harley to take the steps.
BFF Charm: Fauxlivia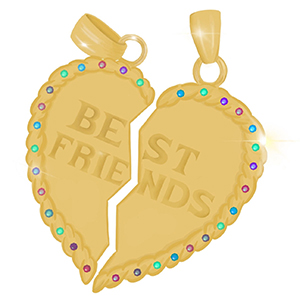 Harley is a book-loving (comics, specifically) introvert who does well in school and constantly worries about the extra weight she carries around. She hates confrontation and internalizes a lot of her feelings, shoving them down until they burst, often at inopportune times. She struggles with feeling inadequate, and often comes across as being standoffish when she's just being quiet. Did Mason and I know each other in high school and I just don't recall? We're not exactly the same, Harley and I—for one, she smokes, and I would never—but man if I didn't see myself in her from the very start. Her character actually made me take a look at some of the parts of myself that I'm not a fan of, things I know I need to work on (or have tried to). This kind of connection just cements why YA is so important, even at my very non-YA age.
(For those of you who didn't watch Fringe, Fauxlivia is an alternate universe version of the show's female lead. Also, you should watch Fringe.)
Swoonworthy Scale: 6
Harley has zero chemistry with Mike, even in the flashback scenes Mason provides for reference into their lives pre-accident. She has a lot more with boy-next-door-Raf, but it's tempered by his past and her trepidation to dive into something immediately after breaking things off with Mike. The Art of Losing isn't the swooniest of books, but it makes sense in context.
There is, however, one SERIOUSLY swoony event near the end of the book. I won't spoil it for you, obvs, but A+ for adorable.
Talky Talk: After School Special (In A Good Way)
In a lot of ways, The Art of Losing is a book about therapy, both literal and figurative. In her author's note, Mason writes about how she went to rehab in her teens. Harley isn't the one who goes to rehab, so the book isn't exactly autobiographical, but people around her do, and she's affected by that. She sees the good it can do, and the way it doesn't work if the person who's in rehab doesn't put forth the effort. Harley also struggles through feelings in her own head, and eventually realizes that she needs to talk them out. Mason's written an important message without coming across as preachy, and it resonated; hopefully it resonates with younger readers, too. It has the power to be a book that changes lives, for the better. And as this is Mason's debut, this book is a harbinger of great things to come.
Bonus Factor: Sisters
I'm an only child, so I can't quite comprehend the complexities that come with having siblings, but the relationship between Audrey and Harley (and the other two sister relationships in the book that we see glimpses of) feels very real. It's not perfect, and they're both struggling with how they feel about each other and the situations they put each other in. But the love is apparent and strong, and it's obvious that the girls mean more to each other than they let on. It's a beautiful thing.
Anti-Bonus Factor: Smoking
Excuse me for sounding like a total mom, but smoking is nasty and no one should do it. I grew up with a father who smoked, both in the house and in the car, and have had chronic lung-related health issues because of it. In The Art of Losing, smoking is used as a coping mechanism and something to pass the time (and keep even unhealthier urges at bay), which I get, but … I was grossed out every time someone lit one up and wanted to smack it out of their hands.
Relationship Status: Good For Each Other
I wouldn't say we're in love, Book, but you definitely made me feel things. Important, hard, sometimes uncomfortable things. I appreciate that in a relationship, and I appreciate you.
Literary Matchmaking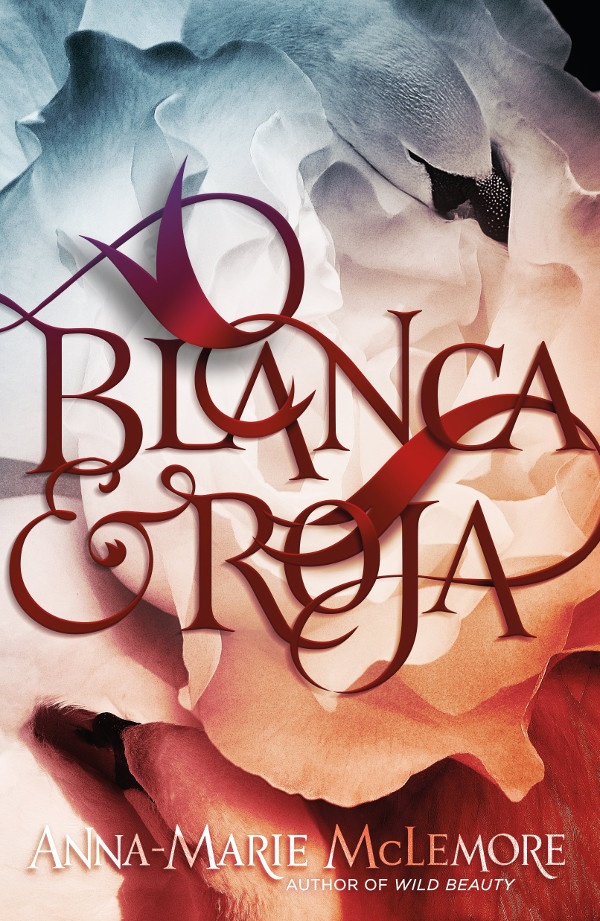 Blanca & Roja
For another complicated sister relationship, check out Anna-Marie McLemore's Blanca & Roja.
FTC Full Disclosure: I received a copy of this book from Soho Teen, but got neither a private dance party with Tom Hiddleston nor money in exchange for this review. The Art of Losing is available now.