Cover Story: I Like!
Drinking Buddy: Dude…
MPAA Rating: R (sexuality, alcohol and marijuana use, language)
Talky Talk: Breakfast Club
Bonus Factors: Betrayal, White Privilege
Bromance Status: I'll Bring the Snacks
Cover Story: I Like!
Great picture of Theo, but cartoonish enough that it doesn't interfere with the image of him that I created in my mind. I guess that's Luca smiling in the background. I appreciate the detail of this cover, including the picture of team TNT on the back.
The Deal:
Seventeen-year-old Theo's father has Theo's life all planned out for him: excel at his magnet school, get accepted into a good college, be a track star, and avoid trouble. But as a gay, Black Kentuckian, life isn't always simple. Fortunately, he's part of a trio of good track buddies, Theo, Darren, and Jay: Team TNT, The Nameless Trio.
Now the trio has a tradition that they have to accept any dare their friends make. So when Jay dares Theo to prompose to his long time crush, Christian, at a party, Theo is only too happy to oblige. Unfortunately, Theo is the POV character in a YA novel, so it ends in public humiliation. Too embarrassed to stay at the party, he hides out in an empty bedroom. But he's joined by other people who also want to avoid the crowd. Soon, this eclectic group bonds in their misery and just possibly forges a friendship.
Drinking Buddy: Dude…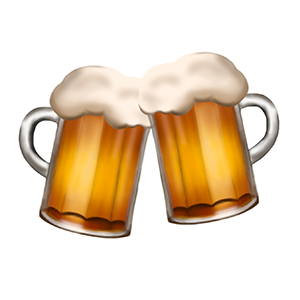 Theo is the kind of protagonist you can't help but like…and if you're like me, empathize with. Sometimes a guy just needs a kick in the pants to make a move, and then it all goes to hell. Sometimes you don't feel you fit in, even when you're with good friends. And sometimes you just want to sit in a bedroom with a few friends and complain about the general nature of existence.
Being an outsider in terms of race, sexuality, and popularity would make it easy for Theo to fall into a pity party, but this is one of those 'growth' books, and he really does learn something. And gets the cute guy. Well, a cute guy.
MPAA Rating: R (sexuality, alcohol and marijuana use, language)
This was a nice, slightly innocent change of pace for YA. Instead of graphic descriptions of sex, we get graphic descriptions of a first kiss. Instead of noticing a guy's body, Theo notices his eyes (mostly). Theo, thanks to his father's paranoia of how the police will treat his Black son, always is the designated driver, so he doesn't drink. I like how this author didn't feel he had to be edgy to write a teen romance.
Talky Talk: Breakfast Club
So when Theo asks out Christian at a party and is publicly shot down, he hides in the host's little sister's empty room, not even able to go home as he's the designated driver. But soon he's joined by others who kind of want to avoid people: Luca, who had his own promposal rejected earlier that day; Aleah, his father's ex-boyfriend's niece, who does not think highly of Theo; Darren and Makayla, his good friends; and River, an odd but endearing non-binary kid who brought snacks.
I think we've all had those experience where we sat around with good friends or strangers and discussed everything for hours. And that's what about 60% of this book is: just Theo, some friends, enemies, and strangers, hiding from the rest of the world.
Also, this is the first book I've seen that dealt with a gay teen and his gay father. An interesting family dynamic, one I think we'll see more of in the future as homosexuality continues to become less stigmatized.
Bonus Factor: Betrayal
So Theo, Darren, and Jay are the three amigos: best buds forever, track stars, and classmates. True, maybe Jay is the only white guy of the three. And maybe his family is a little better off, but that doesn't mean a thing to the TNT crew. And, well, maybe when Theo overhears some guy talking smack about Theo's homosexuality, Jay doesn't stand up for his friend. And maybe there have been some incidents where Jay's dares were a little mean spirited, but it's all in good fun…
And then there was the dare for Theo to ask out Christian. We've all been in situations where we were afraid to ask out our crush until a friend practically had to force us to take action. Sure, Jay knows it'll probably end in rejection, but he's just looking out for his boy, Theo. He even promises to bankroll Theo's prom expenses to ensure he has a night he'll never forget.
Except…Jay kind of already knew Christian was seeing someone. And Theo ends up asking out Christian in front of his hulking boyfriend…and half the school. Who record his humiliation for internet posterity.
Um…would a friend really do that?
Bonus Factor: White Privilege
So when Jay's mother finds her hungover son puking in the kitchen sink the next morning, she calls Theo's father to make sure he made it home okay. Boys will be boys, you know?
Only to Theo's father, it's not like that. Things Jay might get away with, like underage drinking, smoking a little grass, or being out past curfew aren't acceptable for Black teens. Theo might think his father is being paranoid, but he can recite a long list of names of young POC who are no longer with us after police encounters.
Unfortunately, his father kind of takes this to an extreme. Jay's parents are powerful and well-connected. A letter of recommendation from Jay's father could get Theo into the college of his choice. All he has to do is be a fine, upstanding young man…and kiss the rich white man's ass.
Bromance Status: I'll Bring the Snacks
This was not a book that hit us over the head with ISSUES, but kind of reminded the reader how none of us ever truly fit in. A nice, easy read that left me with a good feeling.
Literary Matchmaking
Meet Me Here
Brian Bliss's Meet Me Here is another book that takes place mostly in one night.
The Stand-In
Steve Bloom's The Stand-In also features a school dance that doesn't go as planned.
FCC Full Disclosure: I received a free copy of this book from the publisher, but no money or edibles.