Cover Story: Creepy JonBenét Ramsey Vibe
Drinking Buddy: Chocolate Shake
Testosterone Level: Super Freaky
Talky Talk: Teen Angel, Can You Hear Me?
Bonus Factors: Love…Triangle? Rectangle? Pentagon?
Bromance Status: The Tragically Popular Girl Who I Actually Like
Cover Story: Creepy JonBenét Ramsey Vibe
While I give the cover designer props for making the model match the author's description (Aspen bemoans her unmanageable curly hair), this really reminds me of a certain murder victim from the '90s.
The Deal:
Aspen Yellow-Sunrise Taylor never liked popular girl Katelyn Ryan much. Always thought she was a little too plastic, a little too idealized. When Katelyn asked to borrow a pencil, Aspen lied and said she didn't have one.
Shortly afterward, Katelyn smashed head into Aspen's car and died.
And now Aspen sees Katelyn everywhere. At school, in her soccer uniform. At home, crying on her bed. Outside, covered with blood. She's always there. She won't leave Aspen alone.
Should have given her that pencil.
Drinking Buddy: Chocolate Shake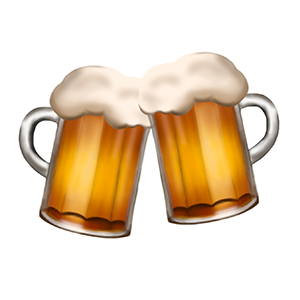 Aspen and her mother work at an uber cool ice cream shop where you can get these awesome handmade shakes. Which is good, because the things that are happening really give Aspen the shakes. Every time she sees Katelyn, she runs off…from a concert, a date, out with her friends…she just bolts off screaming. I know it's got to be unnerving, but sometimes one must confront your ghosts…if you want to keep the reader interested.
Testosterone Level: Super Freaky
This book isn't the ghost story you'd expect, rather it's the story of how a school deals with the death of a young woman. Spoiler alert: they want Aspen to take her place.
Not in a creepy way. But Aspen was hurt in that accident as well, and the popular kids want her to know that they love her and respect her and just want to let her realize that everything is going to be peaches and cream from now on.
Aspen was always kind of her own girl who gave little thought to cliques and popularity. Now she's forced to be on the homecoming court, to go to the cool kids' parties and to hang out with Ben, Katelyn's boyfriend. Poor Ben. Poor brokenhearted Ben. Poor lonely Ben. Poor cute Ben…
Talky Talk: Teen Angel, Can You Hear Me?
We're never actually told if Katelyn is really a ghost or just the personification of Aspen's guilt for her involvement in the accident. The point is Aspen is alone, confused, and scared. While I would have preferred that Aspen be a little more aggressive in solving her problems, she is a likeable character with a terrifying invisible bestie.
Bonus Factor: Hippie Mother
Aspen's mother, Ninny, is not what you'd call a traditional mom, as you may have guessed from her daughter's name. She gave birth to Aspen unexpectedly under an aspen tree. She's narrowed the possible fathers down to about a dozen guys. She cusses, brings men home, and encourages Aspen to hook up with Ben.
On the other hand, there is no doubt how much she loves Aspen. And maybe the last thing Aspen needs is a soccer mom who takes her to a therapist and gets her on Xanax.
Bonus Factor: Love…Triangle? Rectangle? Pentagon?
So Ben and Aspen are both grieving for Katelyn. They find solace with each other. A couple of hurt people who find comfort and support in together. And maybe Ben is too hot for words. And maybe he and Katelyn had a lot of problems. Maybe he gets along with Aspen so much better than he did with the girl he's supposed to be mourning.
But, my God, what would everyone think?
Meanwhile, Aspen's buddies Cass and Kim are pissing each other off, dancing around the fact that they'd make a great couple.
Bromance Status: The Tragically Popular Girl Who I Actually Like
I like you. I mean, I know everyone is required to like you since you died, but I really, actually thought you were kind of special.
FTC Full Disclosure: I received neither money nor pencils for writing this review.