About the Book
Title:
Aurora Burning (The Aurora Cycle #2)
Cover Story: Pretty Big Face
BFF Charm: Make it Rain
Talky Talk: Kaufman and Kristoff
Bonus Factors: Siblings, Twists
Anti-Bonus Factor: Cliffhanger
Relationship Status: I'm Yours
Content Warning: There are scenes of physical violence and memories of childhood trauma in Aurora Burning that aren't overly graphic, but are certainly descriptive.
Red alert! Aurora Burning is the second book in the Aurora Cycle. If you haven't read the first book (Aurora Rising), man your battle stations turn away now, as there might be spoilers in this review. If you're caught up, however, feel free to continue below.
Cover Story: Pretty Big Face
I'm glad Kal got his own cover because I 100% do not mind having to look at his face. (And, as usual, I stan a Bowater cover.)
The Deal:
The members of Aurora Legion's Squad 312 are having a rough go of things. They're on the run after discovering a galaxy-spanning conspiracy/ancient alien species heavens-bent on assimilating all of the people of the galaxy into their hive mind; they lost one of their own to the Ra'haam (the aforementioned hive mind); they're wanted fugitives being framed for an attack on their own people; Aurora's struggling to figure out her powers and is kind of a ticking time bomb; and the Unbroken are looking for them, too.
Saving the galaxy never looked so good impossible.
BFF Charm: Make it Rain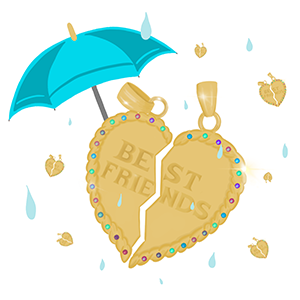 I have varying levels of Feelings toward the members of Squad 312, but the overarching one is how much I wish I was a member, too. They're all way smarter, stronger, more attractive, and more confident than I am—not to mention total badasses, every one—but they're still misfits with their own issues and struggles. They make me want to be a better person, one worthy of being part of the team that will absolutely save the galaxy. (That's not a spoiler; we still have one more book in the series. It's just a very strong opinion that's going to turn out correct, gosh darn it..)
Swoonworthy Scale: 8
Bless you, Kaufman and Kristoff, for giving me the swoon I so badly needed.
Talky Talk: Kaufman and Kristoff
After finishing this book, I texted a friend "I hate Amie and Jay as much as I love them. It's a very confusing relationship." On the one hand, this book is everything I've come to expect from the two authors: funny, inventive, adventurous, emotional, anxiety-inducing, and a little sexy. On the other, *waves hand at the list.* There's very little downtime in Aurora Burning in which to catch one's breath, and the action continues to ramp up until literally the last line. (See Anti-Bonus Factor: Cliffhanger, below.)
Bonus Factor: Siblings
There are some really interesting sibling dynamics at play in Aurora Burning, and not just between Tyler and Scarlett. But that's all I'll say about that.
Bonus Factor: Twists
Aurora Burning features some killer twists, one of which I saw coming—and led to a bit of disappointment on my part in the way certain characters responded to the reveal, but because spoilers I can't get into it here; happy to take it to the comments if anyone wants to chat—and one that seemed totally out of left field, but made sense after I thought about it for a bit. Kaufman and Kristoff are so good at sucker punches!
Anti-Bonus Factor: Cliffhanger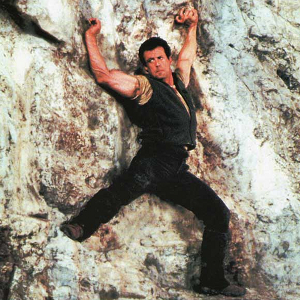 I was warned, but I was so, so, so not ready.
Relationship Status: I'm Yours
I wasn't totally sure how I was going to feel about you, Book, and I'm a little mad at where we left things. But I would be kidding myself if I tried to act like I wasn't 100% in on this thing we've got going. I can't wait until we can get together again.
Literary Matchmaking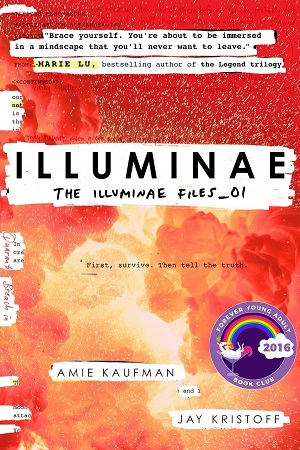 Illuminae (The Illuminae Files #1)
If you haven't read this duo's Illuminae Files yet, I hope you realize I'm going to recommend it to you at every opportunity until you do … and then after, forever and ever and ever.
Skyward (Skyward #1)
Brandon Sanderson's Skyward series has similar galactic crisis and mysterious alien entity appeal.
FTC Full Disclosure: I received a copy of this book from Knopf Books for Young Readers, but got neither a private dance party with Tom Hiddleston nor money in exchange for this review. Aurora Burning is available now.