About the Book
Title:
Aurora's End (The Aurora Cycle #3)
Cover Story: Unsettling Big Face
BFF Charm: Make it Rain
Talky Talk: Kaufman and Kristoff
Bonus Factor: Found Family
Factor: TEABS
Anti-Bonus Factor: Dan Scott Award for Awful Parenting
Relationship Status: Together Forever
Red alert! Aurora's End is the third and final book in the Aurora Cycle. If you have not read the first two books in this series (Aurora Rising and Aurora Burning), man your battle stations turn away now, as there might be spoilers in this review. If you're caught up, however, feel free to continue below.
Cover Story: Unsettling Big Face
Pretty sure this is Fin, which is a teeny bit unfair to the rest of Squad 312. Where are the covers for Scarlett? Tyler? Zila? (Even Cat deserves one, although we all know how that ended up.) Does Fin deserve his own cover? As much as Auri and Kal do, sure, but for a series ender that involves all of the rest of the squad in equal measure, it's just a choice that I'd love to understand better. (Or, really, just give me portraits of the rest of the crew and I'll be happy. I'm sure Charlie Bowater's up for the task.) Perhaps it's because of his creepy eyes, which play well with the vines of what I assume are the Ra'haam, giving this cover a sinister and disquieting feel. He's not evil, y'all! Just different!
The Deal:
As they worked to save Earth from being obliterated by the Eshvaren superweapon—wielded by none other than Kal's father—the members of Squad 312 were scattered across the galaxy and separated from each other. They all still have a part to play in the defeat of the Ra'haam, but the distinct and disparate circumstances they all find themselves in promise to make it even more difficult than they'd ever expected.
BFF Charm: Make it Rain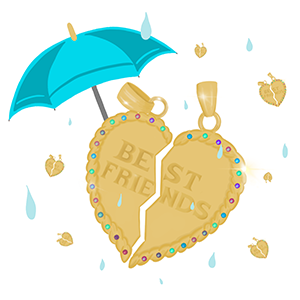 I adore all of Squad 312. We've been together for three books now, and our friendships are solid as a rock—at least, in my head. Would they actually need me and my skills that are not at all related to galaxy-saving in their quest(s) to save the galaxy? Certainly not. But call me Colin Creevey, 'cause I'd be there as much as possible in what would likely be a very annoying manner. I'd do my best not to get in their way, but no promises. I can't help but stan!
Swoonworthy Scale: 7
Auri and Kal are meant to be in a way that transcends what we humans understand about love. Scarlett and Fin might (finally) be giving in to feelings. Tyler's piqued someone's interest, and if he makes it through their couplings alive, he might feel the same way. Even Zira's taken an interest in someone, although how that plays out is a spoiler I'm not going to share. There's a lot of love and chemistry in this book, even while the squad has their focus on the bigger picture. I can't fault them, really. There's a lot of hotness in one place, and emotions are always heightened in times of peril.
Talky Talk: Kaufman and Kristoff
I'm no longer surprised at the deft hand Kaufman and Kristoff bring to the books they write together, but I am continually in awe of their skills. Aurora's End features their trademark quirkiness—semi-spoiler, but things get very timey-wimey—in a way that might be confusing with anyone else at the helm. I applaud their planning and the genuine sense of fun that comes from reading their collaborations, even when you're also feeling a large helping of anxiety because the fate of the galaxy is at stake. You'd think the two wouldn't mesh well, but, again, these two authors really know how to mix the action and the comic relief.
Bonus Factor: Found Family
Although they found themselves separated for a lot of the book, the various members of Squad 312 were never far from each others' minds. They both literally and figuratively helped each other through the hardest moments in their quest, and their love for each other shone off the pages. Found family will always be one of my top tropes, and the Aurora Cycle is a shining example of why.
Factor: TEABS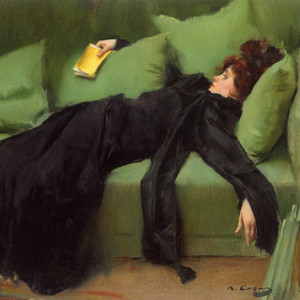 I might have to blame my current condition for this one—pregnancy hormones are NO joke—but I got teared up pretty often as I reached the end of this book. I've had such a good time with the squad over the past three books, and knowing I was reaching the end of our time together was harder than I expected. That said, I do really like the way the series was resolved, and I have few complaints about how everything was wrapped up. (Thankfully. Kaufman and Kristoff aren't shy about making hard decisions and killing folks off.)
Anti-Bonus Factor: Dan Scott Award for Awful Parenting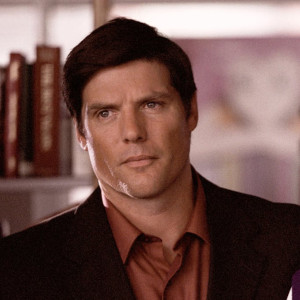 I hate Kal's dad with the passion of a thousand fiery suns. He was—and is—a horrifically toxic father, and he's also a genocidal maniac who would rather kill his own people than be seen as weak. And yet, Auri and Kal have to work with him, to try and get him to see that his agenda shouldn't come before the good of the rest of the galaxy. I could literally feel her frustration boiling off the page.
Relationship Status: Together Forever
You and me, Book, we've been on quite the adventure. I feared for my life for much of it, but I knew that we'd make it through, relatively unscathed, if we stuck together. And now, we can try for our HEA … but if there's a bit more adventure to come, I won't turn down the opportunity for the occasional bit of spice.
Literary Matchmaking Skyward (Skyward #1)
Brandon Sanderson's series also features threats against the galaxy that a group of rag-tag friends must come together to overcome.
FTC Full Disclosure: I bought a copy of this book with my own money (sprayed edges!) and got neither a private dance party with Tom Hiddleston nor money in exchange for this review. Aurora's End is available now.