About the Book
Title:
Batman: Nightwalker: The Graphic Novel (DC Icons #2)
Cover Story: Adapted
BFF Charm: Maybe
Talky Talk: Hint of the Future
Arty Art: True Colors
Bonus Factor: Cheek
Relationship Status: Just Friends
Cover Story: Adapted
This cover is very reminiscent of the cover of the original novel, which makes sense. The differences make it its own entity; I actually like the illustrated characters better than the shadowy ones of the DC Icons covers, even though I think they're shadowed in order for the reader to picture who they want in the role. But good on the illustrator for keeping Bruce's chiseled jaw.
The Deal:
Bruce Wayne is the world's youngest billionaire and at age 18 has found a lot of weight resting on his shoulders. He hasn't figured out how to help Gotham City in that way yet, but he's on his way.
But when his attempt to help the Gotham City Police Department catch a criminal goes awry, he's forced to do community service … at Arkham Asylum. Mopping the floors leads to meeting a beautiful and dangerous criminal who's more than meets the eye. And who makes him question who he really is, too.
BFF Charm: Maybe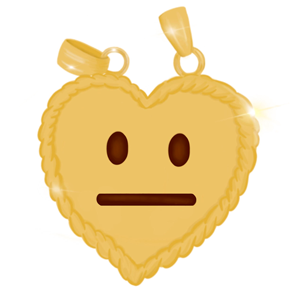 Most teenage versions of Bruce Wayne are pretty decent dudes and show him to be an honest young man with a hopeful attitude and a real passion for making Gotham a better place. The Bruce in Batman: Nightwalker is no exception, and his willingness to trust someone who he probably shouldn't makes him both a little naive and a genuinely nice guy who wants to come to his own conclusion of the truth rather than have it handed to him. Still, full adult Bruce Wayne is often kind of a douche. So I'm not positive I'd want to bother.
Swoonworthy Scale: 5
Bruce is immediately intrigued by a prisoner he meets at Arkham. But how's a relationship supposed to happen when she's an alleged murderer stuck behind bars and he's a teenage billionaire without a criminal record?
Talky Talk: Hint of the Future
Batman: Nightwalker isn't exactly an origin story; it doesn't explain how Bruce Wayne becomes Batman. (I, for one, am grateful—we've had ENOUGH of Batman's origin story over the past decade or so.) It does sow the seeds of a Bruce Wayne that might eventually become the Caped Crusader, however. Moore's (and Lu's, I assume) Bruce is a caring young man, but not yet the charismatic and enigmatic playboy who skulks around in the dark. He's still learning who he is and determining what he wants to do with his life post-high school. His time doing penance at Arkham definitely gets his brain wheels turning, however.
Arty Art: True Colors
I don't know if the team behind Batman: Nightwalker made the decision to use these colors consciously, but the colors of the art in the book are very Batman-y: shades of black, blue, and yellow. It reads Gotham City through and through; the sun never quite seems to shine on that city, regardless of the medium.
Wildgoose's art is concise and realistic without being overly complicated. His characters are handsome and angular, and he has a great talent for showing emotion through their expressions, especially their eyes.
Bonus Factor: Cheek
At one point, a friend turns to Bruce and says "Well, at least you'll be able to say you've crossed paths with the most dangerous criminals in the city. I mean, when will you get to do that again?"
I LOLed.
Relationship Status: Just Friends
We had a good time, Book, but I didn't really get butterflies. That doesn't mean that we can't be close, though. But I just don't see us ever being close close, if you know what I mean.
Literary Matchmaking
Under the Moon: A Catwoman Tale
For another great example of a teenage Bruce Wayne, check out Lauren Myracle and Isaac Goodhart's Under the Moon: A Catwoman Tale.
FTC Full Disclosure: I received a copy of this book from DC Comics, but got neither a private dance party with Tom Hiddleston nor money in exchange for this review. Batman: Nightwalker is available now.