About the Book
Title:
Be Not Far From Me
Cover Story: Forest Queen
BFF Charm:  Let Me Love You
Talky Talk: Not For The Faint of Heart
Bonus Factors: Period Probs
Relationship Status: (Rose)Mary Anne and Wanda
Trigger Warning: This is a survivalist story, which means there are some body horror moments, gross-out injuries, and a handful of small animal deaths (girl's gotta eat!). If you're squeamish, proceed with caution!
Cover Story: Forest Queen
Yas queen! This cover is gorgeous in its simplicity. No silly cartoons or pretty girl Big Faces here, no ma'am. This is a story about how the forest can kill you in about a million different ways, so the forest on the cover looks both beautiful and a little spooky. Also ~smoky~ because it's set in the Smoky Mountains. Read it in public with pride, friends!
The Deal:
Ashley is on a camping trip in the Smoky Mountains, having a (mostly) good time with her friends and her boyfriend, Duke, despite the fact that Duke's ex-girlfriend has shown up unannounced. But later that night when she catches Duke cheating on her with his ex, she runs away in a drunken rage. The next morning, Ashley finds herself completely lost, barefoot, and nursing a serious injury. Luckily, Ashley loves the woods, and even has some survival skills she learned at camp. Now, she has to put them to use and find her way out of the more than 800 square miles of Smokies with as much of her self in tact as possible, if she survives at all.
BFF Charm: Let Me Love You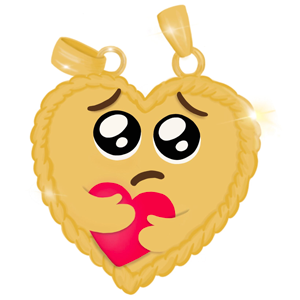 I won't lie, Ashley was a little scary. When I say she was fearless, I mean she *literally* feared nothing. Or at least, she wouldn't let anything stop her, not even fear. I had MAD RESPECK for this girl all the way through. She did not hesitate to do what she needed to do, and when I tell you she did some wild stuff…y'all she did some wild stuff. Would Ashley and I have been BFF IRL before the book started? Probably not. My ideal of survivalism is a stocked bar and a charged Kindle. I'm not sure this tough-as-knives redneck girl and I would have been chilling on the regs. But the whole time I was reading her story, I wanted to march into those woods and get her THE HELL out of there, wrap her in a blanket, feed her sandwiches, and just, like, hug her? For days. So many hugs.
Swoonworthy Scale: 2
No, this isn't a swoony book. Not in the romantic sense, at least, as there is some actual fainting. Ashley's boyfriend, Duke, is a cheating pile of garbage, which, if you know two things about this book, that's probably the second thing. So it's unlikely you'll find their few moments together romantic. But the book does have a small handful of moments when Ashley plays through her memories of Davey Beet, a fellow outdoors enthusiast who taught her most of what she knows about the woods before he disappeared into them forever. He was a little older than her, her first crush, and while nothing ever happened between them, there are a few memories that will give you that fluttery feeling you remember from being 15 and having a crush on a 19-year-old who was always nice to you without being creepy.
Talky Talk: Not For The Faint of Heart
McGinnis is known for her brutal, take-no-prisoners writing style. Be Not Far From Me is no different. She never fades to black when things get gory (unless Ashley actually loses consciousness), and she doesn't hold back when she describes every ruthless detail of Ashley's experience. Ashley is tough and unafraid, and her gritty, no-bullshit voice delivers enough humor and wisdom to balance the bluntness of McGinnis' storytelling.
"Maybe I'll get a therapy dog out of this whole mess. Good thing I don't have one now though, cause I'd eat it."

"Because I knew, every time I left my house for the woods, that it could kill me. I just never believed it would try."
Ashley alternates between surviving in the woods and flashbacks to the moments throughout her life that best prepared her for where she is now. But McGinnis keeps the pacing moving with twists and turns and a few scenes that will have your jaw on the floor. There were some absolutely B-A-N-A-N-A-S moments betwixt these pages, and I won't even hint at what they are, I will only assure you that you'll know them when you get there.
Bonus Factor: Period Probs
Okay, how many times have you read a YA book about a girl who has to save the world, or go to battle, or gets stranded somewhere and she NEVER HAS TO WORRY ABOUT HER PERIOD? Well, Miss Mindy wasn't about to let that happen here. Ashley has 99 problems, and yeah, her period is one. And no, she's not afraid to talk about it.
Relationship Status: (Rose)Mary Anne and Wanda
Book, you're the Wanda to my Mary Anne. Only a few chapters in, I was ready to Goodbye Earl that cheating bastard Duke and spend the rest of my life selling jam at a roadside stand with my best girl, Ashley, because I know she'd do the same for me. Hell, if I ever found myself in a similar predicament, Ashley wouldn't even flinch before chopping up a body. We are polar opposites, but maybe that's why we work.
Literary Matchmaking
I Am Still Alive
Kate Alice Marshall's intense survivalist YA, I Am Still Alive, tells the story of a girl whose father dies after sneaking her to his off-the-grid home in the Yukon wilderness.
Girl Underwater
If you like your survival stories with higher swoon levels, then definitely check out Girl Underwater by Claire Kells.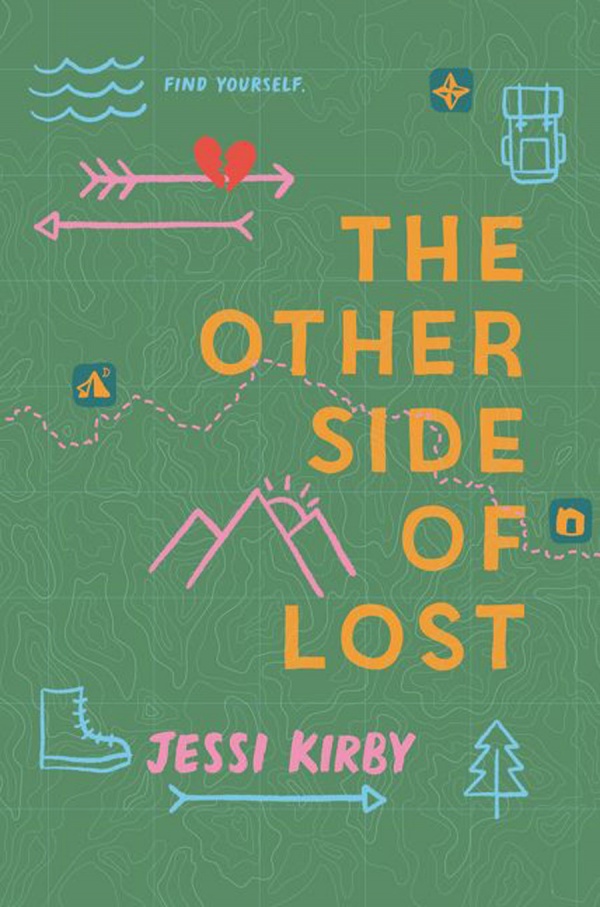 The Other Side of Lost
The Other Side of Lost by Jessi Kirby delivers those lost-in-the-woods vibes without the gore for squeamish readers.
FTC Full Disclosure: I did not receive money or Girl Scout cookies of any kind (not even the gross cranberry ones) for writing this review. Be Not Far From Me is available now.