Cover Story: Una Niña se Llamaba 'Esta'
Drinking Buddy: Tequila is a 'Sometimes' Food
Testosterone Estrogen Level: It's Past Your Bedtime
Talky Talk: The People In Your Neighborhood
Bonus Factor: One of These Things is Not Like the Others
Bromance Status: College Roommate
Cover Story: Una Niña se Llamaba 'Esta'
The school girl with her Schindler's List skirt has a creepy 'uncle in the cellar' vibe. Artsy, though.
The Deal:
Sonia Manzano has been in my life longer than any woman who is not directly related to me. Her face is instantly recognizable to most Americans. And yet the name Sonia Manzano means nothing to most people. Who is she?
She was the star of Sesame Street, and recently retired after 44 years of portraying the character Maria.
When I first started watching that show back in the 70s, Maria was already a long-standing character, along with such forgotten stars as the Television Monster, Harvey Kneeslapper, and Gordon with hair. We rejoiced when she married Luis (and wished that Bob and Linda would finally give in to their own romantic tension), and cheered again when they had their child. Maria was my big sister, my teacher, my friend.
That's why I find it incredibly disturbing to discover that she did not, in fact, grow up in that magical world. Her childhood was not filled with sunny days.
Drinking Buddy: Tequila is a 'Sometimes' Food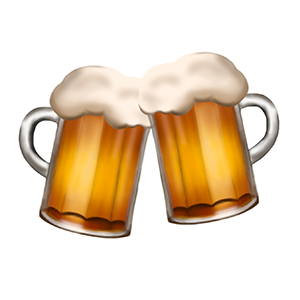 Manazno grew up hard, living in the Bronx with her abusive, alcoholic father, her terrified mother, and her bevy of siblings, cousins and extended family. There was no money to be had, and few people gave a damn about some little Puerto Rican girl.
She later went on to get a scholarship to Carnegie Mellon College and the rest is history. You go, girl.
Testosterone Estrogen Level: It's Past Your Bedtime
Maria taught me how to count. To never talk to strangers and to hold someone's hand when crossing the street. To say my ABCs.
I find it depressing that in her childhood, a pharmacist once bribed her with a box of crayons in an attempt to feel her up, and that she briefly worked as a go-go dancer to put herself through school.
There goes my youthful innocence. But in reading this autobiography, I guess I'm lucky that I had an innocent youth to begin with.
Talky Talk: The People In Your Neighborhood
Being an autobiography, this book does not follow the traditional story arc. Aside from her general poverty and the domestic strife in the Manzano household, there were no overarching themes. Most chapters were individual stories, and I was often confused by the endless parade of family members, neighbors, classmates, and boyfriends. People would drop in and out of the story with no warning (as in real life). I was also disappointed to realize that this was not the story of how she joined the Sesame Street cast, as the very last chapter is about her initial audition for the show.
But the book is very real, and sometimes not easy to face. As a teacher, I like to imaging my students' home lives are as chaotic and fun as mine was, and this book drives home that for many kids, this is simply not the case. It's heartwarming to realize that the girl with such a rough upbringing helped bring joy to generations of young viewers.
Until they freakin' traumatized everyone with the death of Mr. Hooper.
Bonus Factor: One of These Things is Not Like the Others
While the racial divide in the US is still fairly wide, it's nothing compared to fifty years ago. Manzano points out that before the 1970s, there were almost no people of color on television. Sesame Street, with its goofy puppets and zany cartoons, was actually groundbreaking in its inclusive policies. The show, in fact, was briefly banned in Mississippi because they showed Black, white and Hispanic people not only living in the same neighborhood, but actually hanging out together like they were all friends or something.
This was not the only children's program to be ahead of its time in terms of diversity. Fred Rogers, of The Neighborhood fame, was one of the first to cast an African-American in a recurring role. Francois Clemmons relates how Rogers cast him as a police officer at a time when many Black city kids did not view the police as friends. And yet, just like everyone else, Rogers liked him 'Just the way you are.'
A monster who lives in a trash can, an eight-foot-tall bird and a man who talked to puppets accomplished what the politicians could never hope to achieve.
Bromance Status: College Roommate
You taught me that not everyone had an easy, middle-class upbringing, and that not everyone looks like me…which isn't a bad thing.
Becoming Maria was brought to you by the letters Y and A, and the number 5. I received no money nor birdseed milkshakes for writing this review.