About the Book
Title:
Before We Disappear
Cover Story: Duality
BFF Charms: Big Sister x2
Talky Talk: Historical Fantasy
Bonus Factors: Magic, Seattle
Anti-Bonus Factor: Dan Scott Award for Awful Parenting
Relationship Status: Partners (In Crime)
Content Warning: Before We Disappear features instances of both mental and physical abuse, gaslighting, racism, and homophobia.
Cover Story: Duality
In a world of cutesy illustrated covers, this cover truly stands out. It's got a painterly vibe that's nicely unique, and the two young men are not your "standard" good-looking YA heroes. It's also not clear whether they're rivals or partners, which adds a level of intrigue before you even get to reading the first page.
The Deal:
Jack Nevin is the assistant to The Enchantress, a semi-famous illusionist who also happens to be a talented con-woman. Jack likes their questionable life; he's quite adept at being a thief himself and sees little wrong with it. He's not looking for a way out.
Wilhelm Gessler wishes more than anything that he could figure a way out. As the prisoner of Teddy Barnes, a thief who wishes he was more well-known, he's been forced to use his gift to "Travel," or teleport himself, other people, and objects, to aid Barnes in his escapades since Barnes kidnapped him when he was four-years-old.
Neither was prepared to find exactly what they needed in the other, but a chance meeting at the 1909 Seattle world's fair has them second-guessing everything.
BFF Charms: Big Sister x2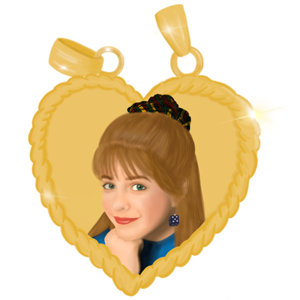 Both Jack and Wil have grown up under the influence of questionable guardians. Where the Enchantress is more mentally and emotionally manipulative, Teddy Barnes is a horrible abuser, both mentally and physically. Jack has developed a morally grey character but certainly knows right from wrong. Will has been forced to do morally grey things out of fear for himself and the few people he's been given the opportunity to love. Although I nearly gave Jack a Caution BFF Charm, I realized that both of them deserve someone in their lives who would actually show them love, and love them unconditionally, never expecting them to perform or "be useful" in return. I would hug both these boys SO HARD given the opportunity, even if they'd try to squirm away.
Swoonworthy Scale: 7
Jack and Wil have had relationships in the past. In Jack's case, he's run before anything got too serious and in Wil's, giving in to feelings led to his paramour being hurt. So they're both suspect of the initial sparks that fly between them. The fact that their guardians are literal rivals—and exactly the kind of people who expect loyalty above all—causes some issues to start as well. But both boys are looking for someone to be true to them, even if they don't realize it, and they quickly become for each other the "home" they each had been searching for.
Talky Talk: Historical Fantasy
Hutchinson has taken some liberties with history and reality in Before We Disappear, specifically regarding the relationship between Wil and Jack and Jack's friendship with Ruth, a young black woman (who is also queer). Relationships that, sadly and heartbreakingly, are still seen as "wrong" by some people even in the modern day. I am here for a historical fantasy that treats queer joy and being friends with people who look different than you like the beautiful and normal things they are. The book would have been much different had the homophobia and racism of the time been larger themes; but Hutchinson, in his author's note, does say he made that choice intentionally; he didn't just ignore the reality of the time because he didn't want to deal with it. (This is, at heart, a fantasy novel, and more power to authors in changing the things they don't like about the world when they're crafting their own. Not all books need to be Issues books.)
In addition to crafting a sweet love story, Hutchinson's created a beautifully nuanced world in Before We Disappear. The relationships between the main characters and their peers are vastly different than the main character's relationships to their guardians (and other authority figures) which gives the book a real "coming of age" feel and an underlying reality and truth that I think actual YAs will resonate with, regardless of the book's more fantastical themes.
Bonus Factor: Magic
I've never had much interest in magicians and illusionists, but I think I would have felt very different were I not a jaded elder millennial who grew up with the Internet. Had lived in the early 1900s and been in the audience for one of the Enchantress's performances, I have no doubt that I would have been absolutely blown away. There's something so different about the idea of a historical illusionist act; something grittier and spookier than the showy, flashy acts of today.
Also, there's "real" magic in this book. Hutchinson never explains where it comes from, but I was happy to roll with it just the same.
Bonus Factor: Seattle
I've only visited Seattle a few times, but I've had an amazing experience each time. I can only imagine how spectacular it would have been in 1909 while presenting itself to the world at a world's fair. (And yes, I realize how terrible and racist and exploitative world's fairs were, but I can definitely imagine the awe they'd inspire at the time.) Before We Disappear reads like a love letter to the city at times, which I understood once I remembered that Hutchinson lives there.
Anti-Bonus Factor: Dan Scott Award for Awful Parenting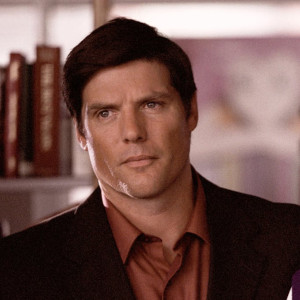 Teddy Barnes's actions physically made me ill a few times while reading this book. He's an absolute pile of shit. The Enchantress gets an honorable mention here, too; she's not as horrible to Jack, but she's pretty darn close.
Relationship Status: Partners (In Crime)
I might not be much for breaking the law, Book, but I'd do it for you, especially if we were being criminal together. I'll take whatever time with you I can get.
Literary Matchmaking
The City Beautiful
Aden Polydorous's historical fantasy novel is another sweet love story with a magical twist.
FTC Full Disclosure: I received a copy of this book from Harper Teen, but got neither a private dance party with Tom Hiddleston nor money in exchange for this review. Before We Disappear is available now.