Cover Story: Adorable!
BFF Charm: Meh
Talky Talk: Sophomore Slump
Factor: Little Women
Relationship Status: Can I Get A Refund?
Cover Story: Adorable!
It's in keeping with publishing's current cartoony-cover trend, though I do think the black background and colorful oval cutout (evoking an old-timey portrait aesthetic) is cute, and gives off the energy that I think Jo's mom hopes her Little Women Live! offers.
The Deal:
Three teenaged sisters—Meg, Jo, and Bethamy (just to cover all the bases) Porter—have spent their entire lives with Louisa May Alcott's classic, Little Women. Their very own "Marmee" has even taken it upon herself to make her obsession her family's livelihood, and so every year the girls must don their bonnets and plaid skirts and do live reenactments of key scenes from the book to groups on school field trips and the occasional Alcott-obsessed traveler. And Jo hates every moment of it.
Before the start of this year's round of class visits, the Porter's homespun tourist attraction has been chosen by a prominent journalist as her next article on small-town tourism, and suddenly Andrea and her adorable son, Hudson, are poking around behind the scenes of Jo's personal nightmare. How honest is TOO honest when you're talking to the press?
BFF Charm: Meh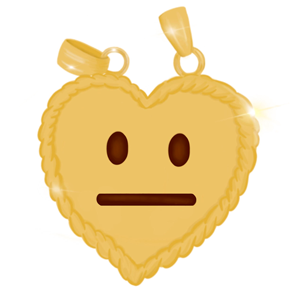 I don't dislike Jo. She's prickly and saucy, and I like that in a person. But I'm not sure we have much in common for me to just hand out a BFF charm. I really don't like running or sports as a hobby and even though she is tired of Little Women, she still references it way more than a person should (I don't blame her; it's a by-product of growing up brainwashed). She's sour about her situation, and I totally sympathize, because I would also not want to be in her shoes either, but that also doesn't make her a very fun BFF (maybe we can reconnect after she goes off to college).
Swoonworthy Scale: 4
For feeling like she's a plain Jane, Jo certainly has a cadre of admirers running around her small Kansas town. Laurie plays, ah, Laurie in the production and they once had a casual thing (nothing to do when you're bored backstage). There's Hudson, whose nerd-chic, cosmopolitan vibe is so different from anything Jo has grown up with, and he makes her feel seen. There's also next-door neighbor and childhood friend, David, with whom things are a bit awkward ever since he briefly dated Meg, Jo's older sister. Jo and David's moments are when the book comes the most alive, as they have adorable chemistry.
Talky Talk: Sophomore Slump
It pains me to say I didn't really like this book, because I loved the author's first novel and thought this was going to be an instant-win. Unfortunately, while the writing style was still easy to take in and there were some great lines and bits of humor, it came down to a slow, meandering pacing and a lack of self-awareness about its characters. I had an idea of where I thought this was going to go: Jo feels stifled and has out-grown her family's livelihood; here comes this worldly journalist whom she accidentally opens up to too honestly, and then an unkind review makes her family's lives harder and she feels regretful. It didn't precisely go this way, but if it had…well, nothing Jo said was a lie. And with the way her mom and sisters acted, I would've said she has zero reasons to be regretful, because her family? They suck.
Marmee Porter? Sucks. The woman is narcissistic and living in her own dream world. Maybe it was passably cute to move to this farmhouse you inherited and make your elementary-aged children play-act scenes from your favorite book as a way to make money, but to keep it going once they're teenagers, demand so much from them to keep running the family business that barely stays afloat, rarely parent them or ever listen to their wishes? That's shitty parenting.
Amy Porter? Sucks. Jo's overly dramatic and self-obsessed younger sister would butt her way into everything and rag on everyone, and frequently bust out with melodramatic, non-sequitur line readings. She is exhausting just to read about, and having to be around people like her in real life, to me, is the worst.
Meg Porter? Yep, also sucks! The oldest sister is a complete slacker who is allowed to slump off and shirk all of her responsibilities, facing no consequences, and then I'm supposed to feel sorry for her because she is also struggling because she feels too poor for her fancy skincare habits.
I think what made me angriest is that because we are in a YA novel and the way the tone of the book was going, I knew it wasn't going to end with Jo realizing her family is toxic and working to get herself out of this mess. To make her nostalgic for what they had without every really having any of the characters confront their messy behaviors left me with a bad taste in my mouth.
Factor: Little Women
This book is positively peppered with characters tying back lines and moments to the book, whether or not they do it out of love for the work or because it's just so ingrained into their lives they have no choice and it's like a bad penny constantly popping up in their psyche. I have to confess: I've never been able to get through Little Women, and I've tried. I have seen the movie (at least part of the Susan Sarandon one, and the entirety of the more recent remake since everyone made such a fuss over it). But I actually don't like the story or the characters that much, which made my choice to read this book either masochistic or completely brilliant. Though after looking at some other reviews, I don't think your love or disinterest of Alcott's work really makes Belittled Women's issues any better or worse.
Relationship Status: Can I Get A Refund?
You sold your tourist attraction as a fun time had by all, Book, but that wasn't really the case. I expected there to be a bit more to the plot, and instead the acting and the production design was lackluster. I may still give your distant relatives another shot in the future, but I won't be back for an encore.
FTC Full Disclosure: I received my free review copy from Clarion Books. I received neither money nor peanut butter cups in exchange for this review. Belittled Women is available now.