Cover Story: O-Face, Literally
BFF Charm: Yay
Talky Talk: Little House Nostalgia
Bonus Factors: Cross-Dressing, Supporting Cast
Anti-Bonus Factor: No Justice
Relationship Status: Friendly Neighbors
Cover Story: O-Face, Literally
The longer I stare at this cover, the more I question the placement of the "O" in Beloved being centered perfectly over the face of shadowy Harriet. It bothers my soul. Aside from the awkward placement of the title, the cover is serviceable but nothing to wax poetic about. I think the cartoon-y nature of the drawing makes it look as though this book would skew younger, more pre-teen than teen, than it actually does.
The Deal:
Harriet (Harry to her friends and close family) loves the little town in New Hampshire where her family has their farm. It's technically her farm—her mother died in childbirth and her father remarried a woman with multiple boys, some older than Harry—but she knows that, as a female, she will never inherit it, and, until recently, she's been okay with that. She'll be around nearby to see it prosper, though whether that's as the wife of her neighbor (and her mom's favorite person to "casually invite over for dinner"), Daniel Long…well, that remains to be seen. Steady, serious Daniel, who had to grow up too fast to run his farm when his entire family died a few years back, isn't exactly her idea of a happily-ever-after.
The contentment she felt growing up starts to dissipate when her favorite step-brother and best friend, Gideon, confides that he's saving up to buy land in the Genesee Valley in New York. He knows he'll always be a younger son, without property of his own, and that this is his opportunity to make a name for himself. Harry never envisioned a life away from the land her mother is buried in, but between her worry about Gideon's well-being and some mighty awkward circumstances surrounding Daniel, Harriet realizes that the best chance for a life that's good might lie beyond her little valley home.
BFF Charm: Yay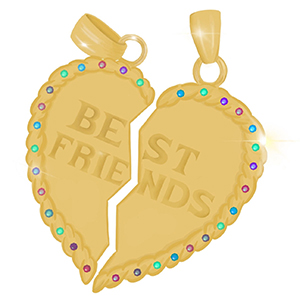 It takes quite the friend to leave everything they know and love to accompany you on a journey that could kill you at any moment. So if Harry liked me, I'd know I've got a companion for life. The first few chapters of the book span the year Gideon is saving up to leave New Hampshire, and during this time we see Harriet turn sixteen and start to realize that, as a woman in the early 1800s, she's drawn the short end of the genetic lottery stick. She's a good mix of intrepid explorer, hard worker, breaker of social norms, and typical teenage girl (see more in the Swoonworthy Scale below). Sometimes her behavior made me shake my head, but I could always understand where she was coming from, being a former teenage girl myself.
Swoonworthy Scale: 5
For a sixteen-year-old, there's probably nothing less sexy than the person your parents have picked out for you. They're not looking for you to have a wild romance with a dashing and dangerous ruffian; they're hoping you build a solid, mutually beneficial future with someone who will respect you for your entire marriage. (Parents, amirite?) Daniel tries his hardest to combat this image, and the result ends in spectacular disaster for them both. I was side-eyeing him for a bit, but he does redeem himself down the line.
The romances in this book are slow and sweet, and maybe at times a little obvious, but with the amount of crap these pioneers are dealing with, I think they all deserved some happiness by the end.
Talky Talk: Little House Nostalgia
I haven't read the Little House on the Prairie series since I was a child, but I have very fond memories of it (though never of the TV series. Even as a child I found it too schlocky). This book reminded me of that series in the way it took its time describing the tasks most of us would never be able to do today, like building your own home out of just what nature had nearby, or the extremely laborious process of making maple syrup. It's a love note to a long-gone time of American history, where you could strike out and not encounter another human for days. I can only imagine the natural beauty we've lost in our quest to settle the wild, and this story captures some of that melancholy.
Overall it's a quick, entertaining read that I couldn't put down. I love a contemporary as much as the next person, but every so often I need a book like this to remind myself of where we, as a nation, come from (and to be extremely grateful for indoor plumbing and microwaves).
Bonus Factor: Cross-Dressing
I was expecting Harriet to have to sneak off with Gideon, and so that would become the reason for her dressing up as a boy, but, no, her family sees her off as a female. She dons some adapted pieces of Gideon's old clothes so they can travel easier, partly to avoid certain implications and unsavory people. Amusingly, despite her nickname being Harry, this is not her made-up male name.
Bonus Factor: Supporting Cast
I really liked all of the people Harry and Gideon encounter (or re-encounter) who become their friends along their journey. The very act of homesteading can be a very isolating one, so your neighbors become more than just acquaintances; they're your closest friends, your surrogate family, the only thing keeping you from shedding your bonnet and undergarments to go howl with the wolves when the loneliness becomes unbearable.
Anti-Bonus Factor: No Justice
Without giving away any spoilers, something bad happens to a side character, and the fact that basically everyone lives in the wilderness means there's no justice system or even sheriff to come and do something about it. There is a comeuppance, but it's hard-won.
Relationship Status: Friendly Neighbors
I was pleasantly surprised by how much we got along, Book. You've got a curious way of looking at life, and I always enjoy hearing other people's perspectives. Why don't we get a glass of iced tea and go watch the sunset from your (newly built) front porch?
FTC Full Disclosure: I received my free review copy from Feiwel & Friends. This review was originally posted on Kirkus Reviews in exchange for monetary compensation, which did not affect or influence my opinions. The Beloved Wild is available now.